A group of golden retrievers are comforting survivors and others affected by the Orlando tragedy.
Eleven dogs from seven states arrived in Florida to offer their support to those affected by the Pulse nightclub shooting — the deadliest mass shooting in U.S history with 49 victims and 53 wounded. (The shooter, Omar Mateen, also died.)
Related: The Last Surviving 9/11 Rescue Dog Has Passed Away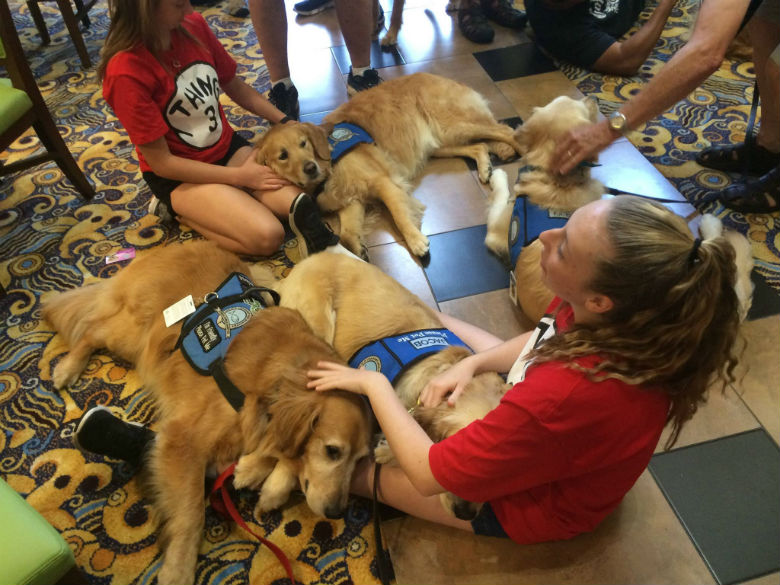 The group is part of The Lutheran Church Charities' K-9 Comfort Dogs, an organization that began in 2008 with four dogs and now has more than 100 in 23 states.
"Pure love that is what the dogs offer to everyone they meet. They have an intuition for those that are hurting,"  Hetzner told This Dog's Life. "As people pet the dogs they have a chance to verbalize their feelings in a non-threating way."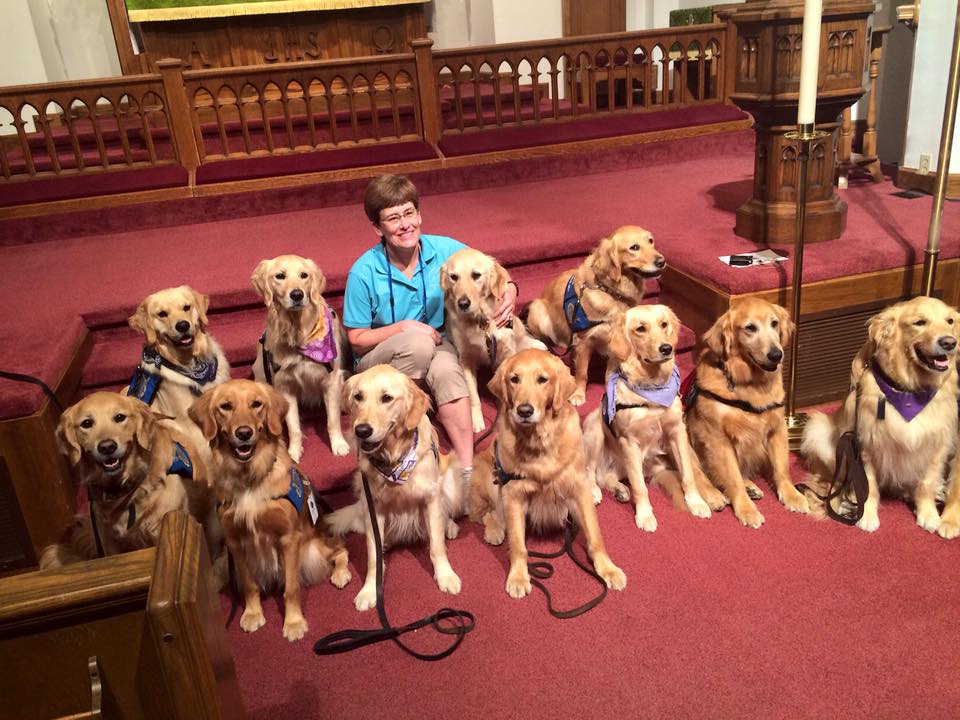 The golden retrievers have interacted with people at a number of places, including police stations, counseling centers, hospitals and at Monday night's vigil, where thousands attended.
Related: The Good Dog Foundation: How Dogs Help Children With Autism Heal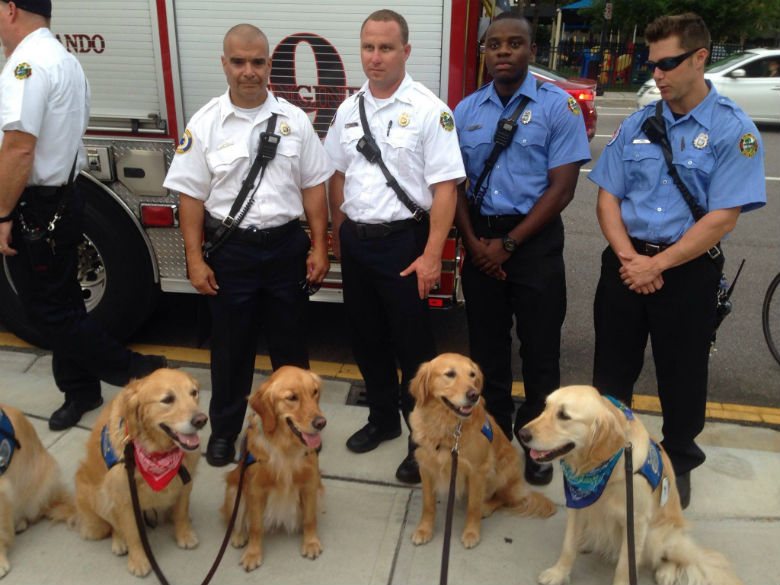 "They are giving people an outlet to share their fears and their sense of shock," Hetzner told us. "Many are feeling that their city was violated. The dogs are able help them share their feelings, and they are finding comfort in petting the dogs and seeing the acceptance and love in their eyes."
To be a part of this special pack, dogs have to go through rigorous training — 12 to 14 weeks with a trainer — starting at 8 weeks old. Only 85 percent get certified.
Since its inception, K-9 Comfort Dogs have been deployed all over the country to help those in need, including people affected by the Sandy Hook massacre and the Boston marathon bombing.
Related: Miracle in Texas: Family's Two Dogs Separately Found Under Tornado Rubble