So many people took their dogs out to the ball game, they managed to break a world record.
At the Chicago White Sox's Bark in the Park on Tuesday evening, 1,122 dogs showed up to U.S. Cellular Field to cheer on the hometown team. That whopping turnout broke the number of dogs at a sporting event. Yes, that is really a record.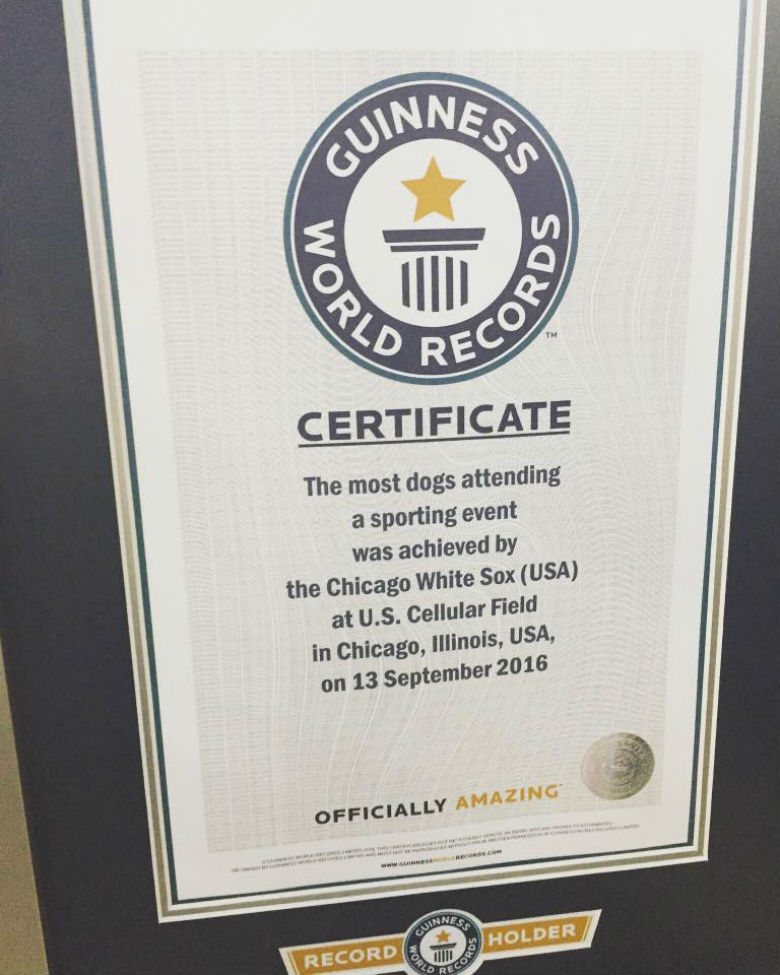 Related: Discovered Abandoned in a Stadium Parking Lot, This Puppy Is Now a Team's 'Bat Dog'
The Chicago White Sox encouraged people to bring their pups to game when it announced its annual Bark in the Park. "The White Sox invite fans and their favorite Fido to help create a new milestone in Sox history by setting the Guinness World Records title for most dogs attending a sporting event," the announcement stated.
Here are some more adorable #SoxDogs because… well, what else was the internet made for? pic.twitter.com/RfpR78pKuQ

— Chicago White Sox (@whitesox) September 14, 2016
Related: Conspiracy Theory: Did a Baseball Team Swap Out Its Mascot Dog?
In order to achieve to record, all dogs had to sit in their designated seat for 10 minutes no later than the end second inning.
All the good dog karma helped the White Sox defeat the Cleveland Indians 8-1.
Here are some highlights from the event: