This past weekend, a fashion designer turned the iconic catwalk into more of a dog parade.
Anthony Rubio presented his 2017 Spring and Summer line at the Hammerstein Ballroom this past Friday.
Having been involved in the New York fashion scene for quite some time, the show was his grandest yet. Not only did he have 20 models and canines strutting their stuff down an 80-foot runway, but the location was a massive 12,000 square feet.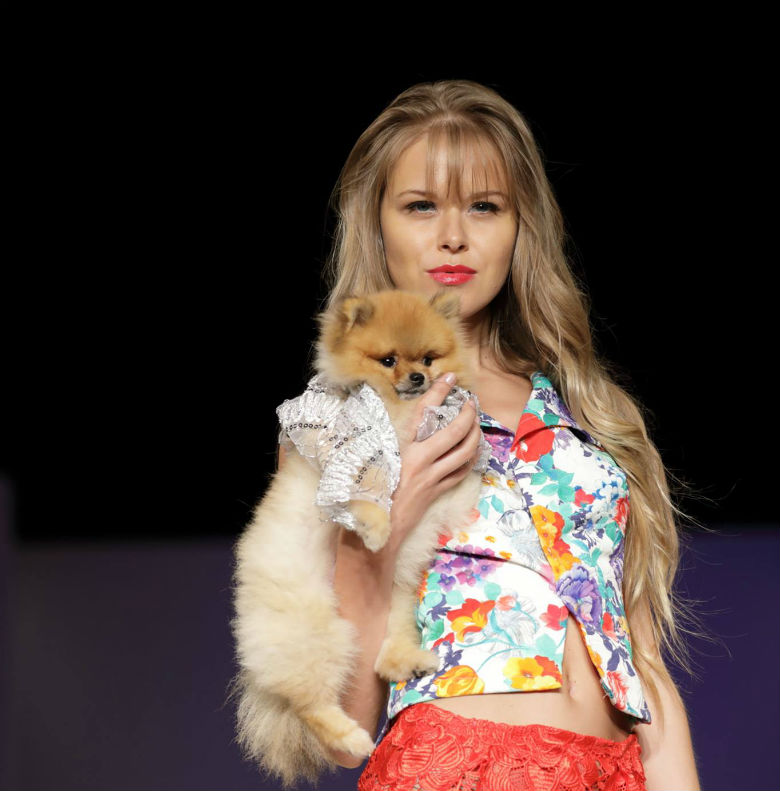 For this year's theme Rubio mostly bucked the trend of other fashion designers for the upcoming season – drab pastels and neutrals – for a brighter collection. "I want my creations to be a welcome and a celebration to the much anticipated brilliant colors of spring and summer," he says.
Related: Supermodels Play Second Fiddle to Dogs at This Runway Show
Dogs and models donned beautiful, handmade couture influenced by Rubio's visits to Milan and Venice and infused with Asian detail.
"From Amalfi to Capri and Sorrento I recalled the lemon groves and sipping delicious Limoncello while taking in the breeze off the turquoise waters of the Mediterranean," he says. "From these destinations I pulled inspirations for my new collection."
And while the collection had people gasping — "There is no other experience like it," he tells us — the real excitement was all the amazing dogs on the runway.
Rubio, a huge dog lover himself, partnered with animal shelters to show off pups looking for their forever home. One dog that hit the runway was Aero, who was recently rescued from the Yulin dog meat festival.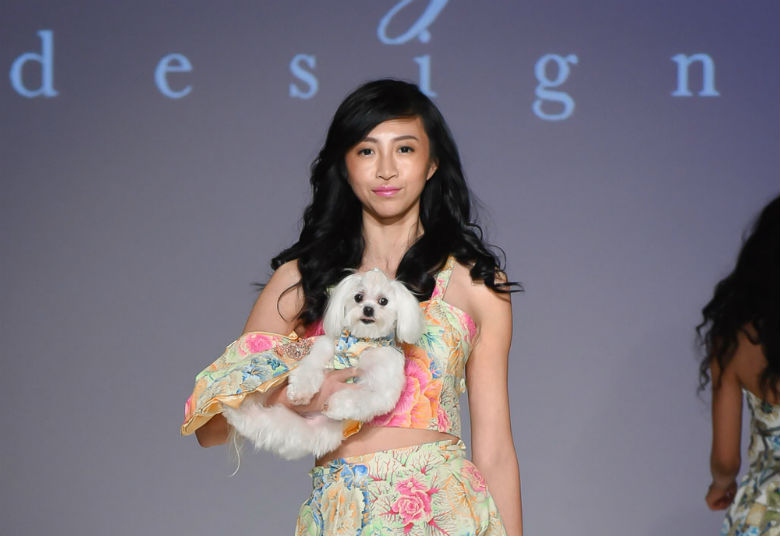 Related: Models Will Take Back Seat to Dogs in Show for New York Fashion Week
Other dogs that were part of the show included Mustard Seed, a dachshund mix rescued from a hoarding situation; Norbert, a famous 3-pound therapy dog from Los Angeles, Sebastian and Luna, who have raised thousands for the Washington D.C. Humane Society and Instagram celeb Oscar the Frenchie.
Here are a few of our favorite shots: