When a 10-month-old puppy arrived at rescue Albergue de Animales Dog House in Spain, she was so emaciated she couldn't stand up, her legs like noodles. At just 16 pounds, they named her Barilla, or Spaghetti, because of her state.
Eduardo Rodriguez, the owner of the rescue organization in Granada, Spain, fell for the Belgian malinois mix and was committed to helping her literally get back on her feet again.
"She'd been so starved of food and water when we took her in that all she could move was her head and her tail," Rodriguez told the Daily Mail. "She didn't have any muscle mass.  I've been rescuing dogs since I was a child and I'm used to seeing them in a bad way but I've never seen an animal in such a terrible state as Barilla."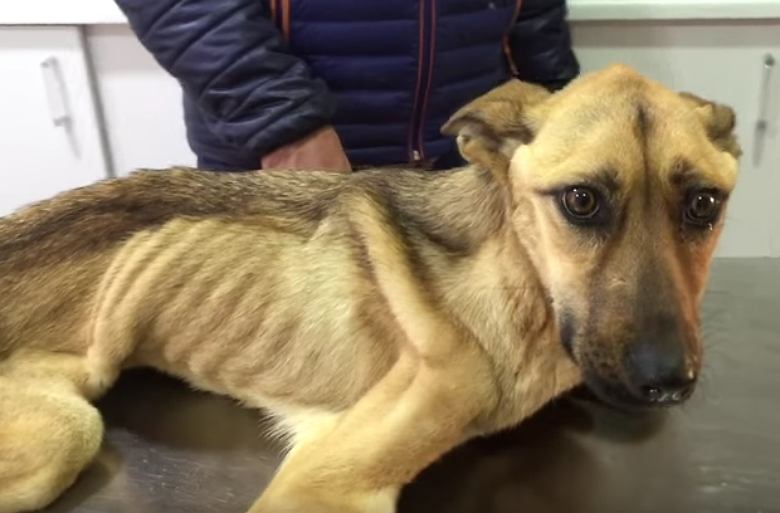 Related: Vet Gets Terrified Dog to Come Out of Her Shell By Eating Breakfast With Her
It is believed the puppy was deliberately starved for months and was locked up. Because of her condition, the vet told Rodriguez the dog most likely wouldn't have survived another night. Barilla was put on a drip for six hours before she was fed. She also was given a special harness to help her walk and gain muscle.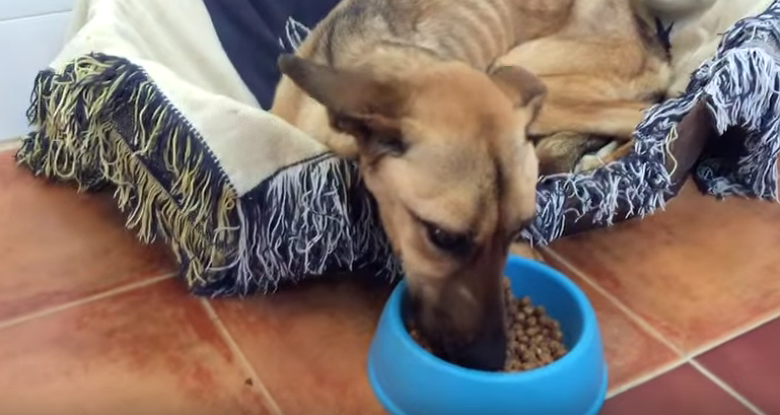 Over the last few months, Rodriguez and others have been working with Barilla to put on weight and gain confidence and trust. During this time, they have also provided unconditional love, something she desperately yearned for. Their work has paid off; she is a completely different dog and Rodriguez decided to adopt her.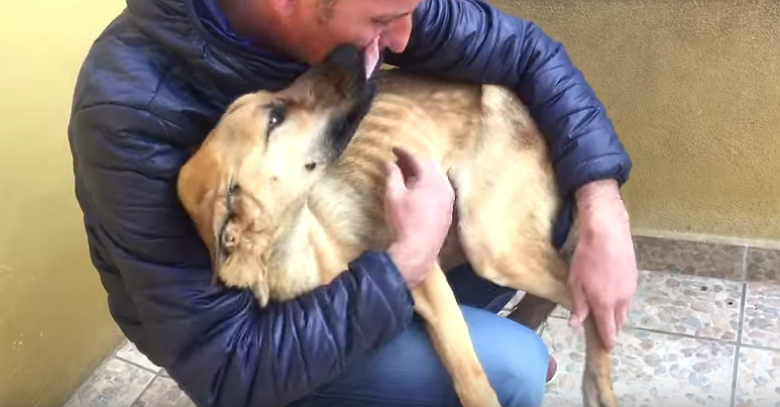 Related: The Reason Why This Dog Is Loving Every Minute of His Blissful Bath
"Her recovery has been staggering. From the third or fourth day she was eating five or six times a day and putting on two pounds a day in weight. She's now up to 46 pounds and is on the road to a full recovery," he says. "I look back at photos of her after we rescued her and pictures of her now and she looks like a different dog.  We're inseparable now. She's so intelligent and obedient. The first day I saw her I told my colleagues I was going to keep her and that's the way it's been."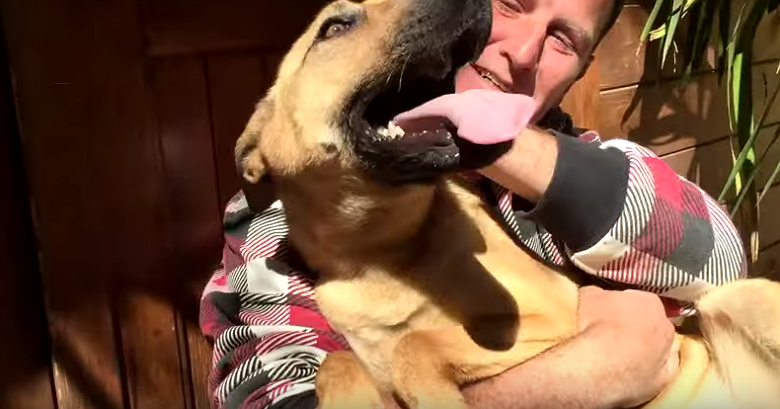 Police are still looking for the person who committed this atrocious act.
Below is a video (in Spanish), showing Barilla's recovery.
Related: An Abused Bait Dog Was Found Just In Time, Now Feels Love for the First Time