A dog that lived under a car for the past seven months in the hot California sun finally has a roof over his head.
The terrier mix, now named Aaron, had been living outside of a medical clinic for more than half a year. A Good Samaritan contacted Los Angeles-based animal rescue organization Hope for Paws to see if they could help this sick and scared pup.
Founder Eldad Hagar and his assistant Lisa Chiarelli made their way out to see what they could do. Initially the dog was so frightened, it took the rescuers over an hour to catch him.
Related: Dog Left to Die in Box of Car Parts Makes Miraculous Recovery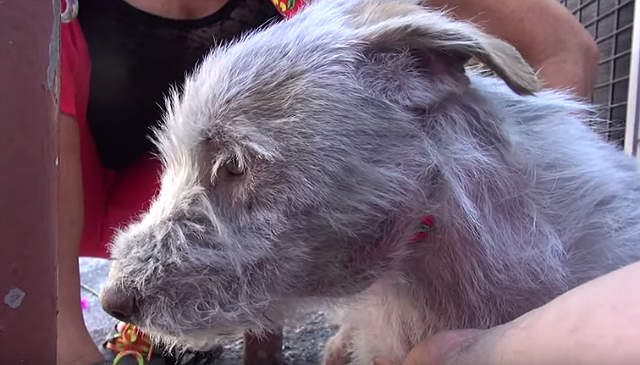 Related: How a Rescue Helped Transform a Golden Retriever From Frightened Dog to Happy Pup
"[Aaron] was initially very scared," Hager told ABC News. "You couldn't really tell the video how pink he was, but he lost a lot of his hair and he was miserable. It's kind of unpleasant to see how he freaks out because he wasn't touched in all these months. These animals, their only reactions is to run away. For all he knows he's fighting for his life."
After finally being able to capture the dog, the duo took Aaron to the vet clinic, where he was given a bath and medically treated.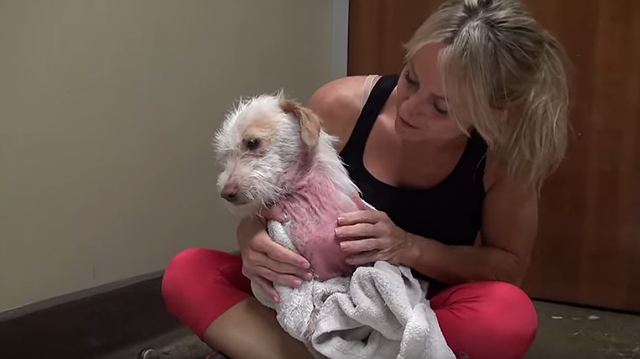 Related: After Being Left Behind By Family at Abandoned Home, a Dog Gets a New Lease on Life
The pup is now ready to find his forever home. And despite everything he has been through, he just wants to be loved. "Once you sit with him for three minutes, he's so cute, but you need to give him that chance."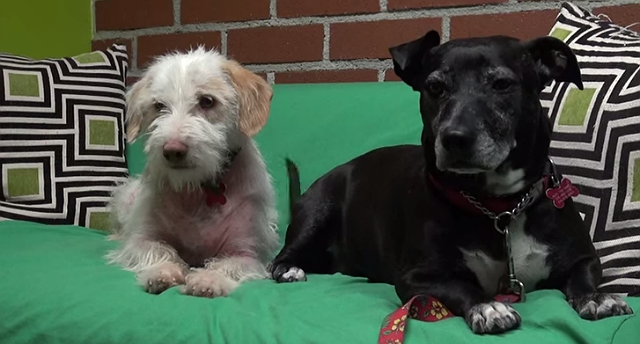 For more information about Aaron, head over to Hope for Paws.
H/T ABC News