A dog was caught on tape showing how nice he was this year by getting everything perfect for Santa.
In the video, the dog begins by hanging up a stocking, followed by bringing out carrot sticks for reindeer.
Related: Senior Dog Model Comes Out of Retirement to Strike a Pose for Adorable Greeting Cards
And then the pups grabs stroopwafels (cookies that look like waffles) and with restraint, sets them delicately in Santa's dish, not taking one bite out of them. Finally, he brings out the milk.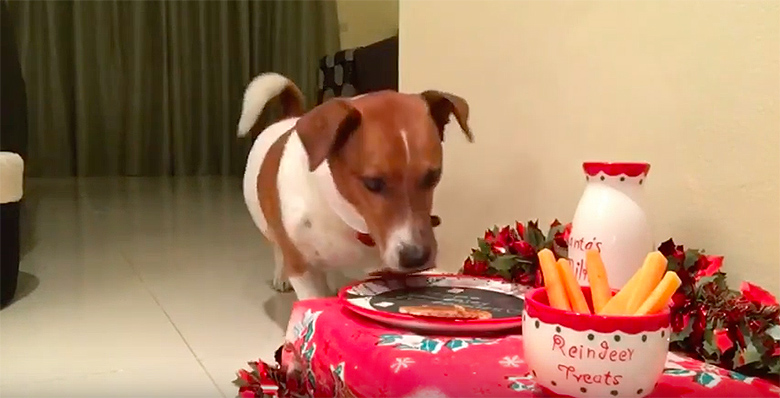 After that, it's time to wait for the man in the red suit. The dog jumps in his bed, pulls the blanket over him and gets some zz's. Once he opens his eyes, presents magically appear.
Related: Dog Freaks Out When She Gets to Meet Her Idol: Santa
After all his work, it seems like the dog definitely deserved a very Merry Christmas.