We were all raised to "not judge a book by its cover," but for one dog, that is exactly what is happening. And now he is being sentenced to death simply by how he looks.
A 2-year-old black and white dog named Teddy, initially thought to be an American bulldog, has been taken from his family and is scheduled to be put down because UK police believe he is a pit bull, a breed that is banned in the country. (The other banned breeds are Japanese Tosa, Dogo Argentino and Fila Braziliero.)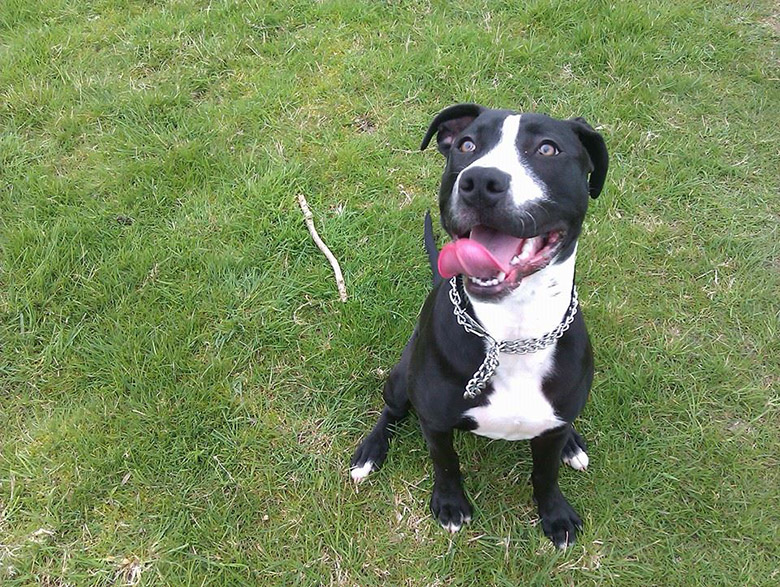 The dog was removed from his home on Feb. 5 and last week, his owner, Thomas Hook, was handed a destruction order at a hearing Swindon Magistrates Court.
Officials believe the dog poses a threat to Hook's 4-year-old daughter, despite the fact Teddy has never shown an form of aggression.
Related: After Village Enacts Pit Bull Ban, Family Tries to Save Family Dog
"I was 95 per cent sure that he would be allowed home. And to hear that made me so angry. He is not a danger to anyone and I will prove that," Hook told Swindon Advertiser.
Hook bought the dog as a puppy and was told it was a pure bred American bulldog. He was aware of the rules in his country and would have never bought a dog believed to be on the banned breed list. But now that Teddy is part of the family, he can't let the dog go.
"He is my daughter's best friend, she uses him as a pillow. I'm in pieces now this has happened, Hook told the outlet, noting that no DNA test has been given to determine if he is a pit bull. "The most injury Teddy could inflict is from wagging his tail. It hurts that he hasn't done anything wrong and he is being punished for it."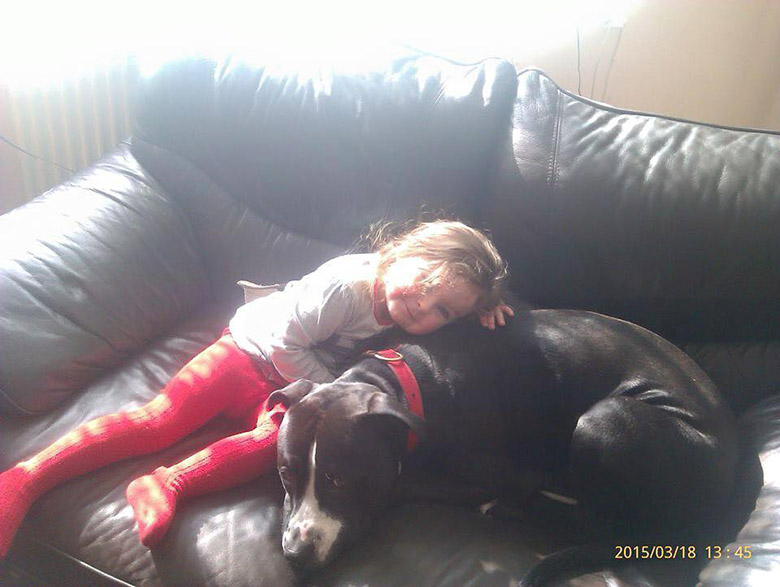 Steve Duffy of the Wilshire police dog unit said last week Teddy could be returned home if the dog was neutered and had to wear a muzzle in public, among other conditions.
But chairman of the bench, Geoff Earl, was not satisfied with these requirements. "If there was only you and your partner there would not be a problem but the presence of a four-year-old child gives us great concern and we do not believe it is safe to make an exception in this case," he told the outlet.
Hook plans on appealing the decision and said he would go bankrupt to bring his dog home. He has set up a Facebook page to provide updates and for support.
Related: City Does Away With Pit Bull Ban After Dog Saves Domestic Violence Victim
Images via Facebook