This month marks a huge milestone for a special dog saved from the meat trade industry in South Korea.
It was two years ago that Chi Chi was rescued from an extremely cruel situation in the country where dog meat is considered a delicacy.
Her paws had been tightly bounded, she was hung upside down and brutally beaten. (Consumers believe these barbaric acts of torture will make a dog's meat tenderer.) A consequence of this was the bindings on her legs cut through her flesh and reached her bone, causing them to become extremely infected. (WARNING: Image below is graphic.)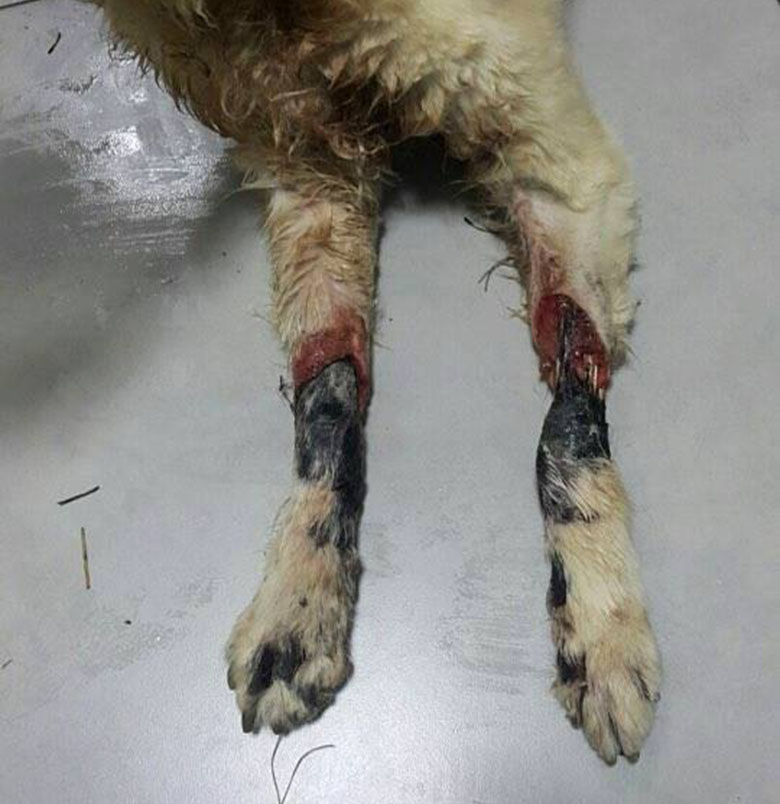 Related: Photos of Dog Buried Alive Spark Online Fury
The butcher deemed her meat rancid and tossed her in the garbage like a piece of trash to die. It ended up being the best thing for the dog.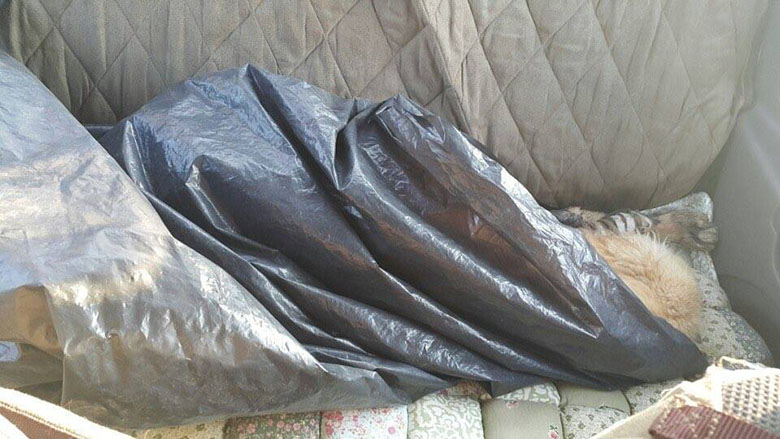 By sheer luck, South Korea-based Irion Hope Project, an animal-welfare group, found Chi Chi and rescued her. While she was now safe, the dog's road to recovery long and challenging.
Related: Dog Allergic to Humans, Finally Gets to Snuggle Up to Them
The group took her to the vet, where it was discovered her whole body was infected, and she needed to have all four legs amputated. The team was forced to ask a tough question: Would Chi Chi's quality of life be so severe she should be euthanized?
Well, the pup wasn't having any of it. Tail wagging and determined, she wanted to live.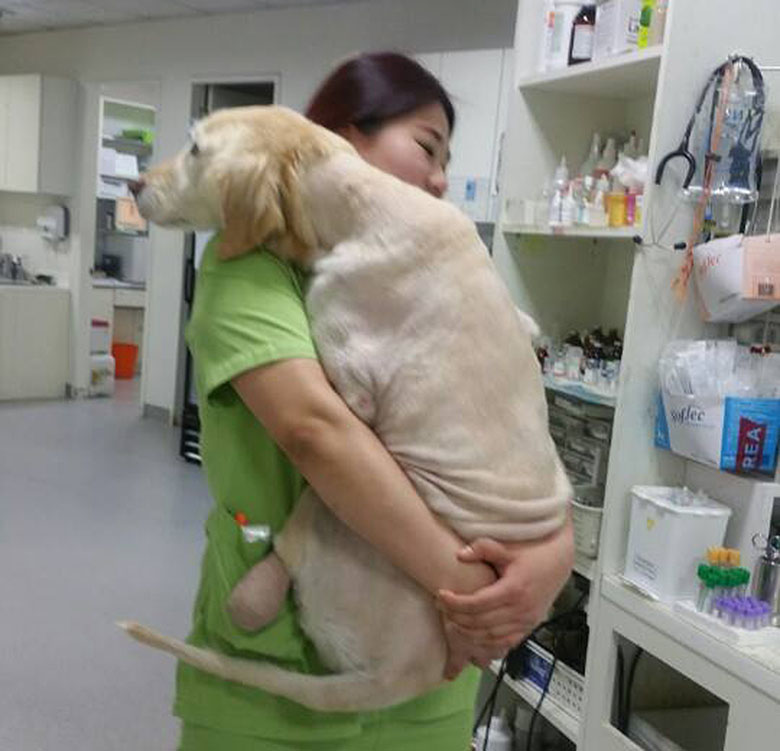 So, the nonprofit proceeded with the amputation and has been working with Chi Chi to rehabilitate her, including getting her fitted for prosthetic legs. The team worked closely with Los Angeles-based animal rescue organization ARME (Animal Rescue, Media & Education) to provide assistance with her care.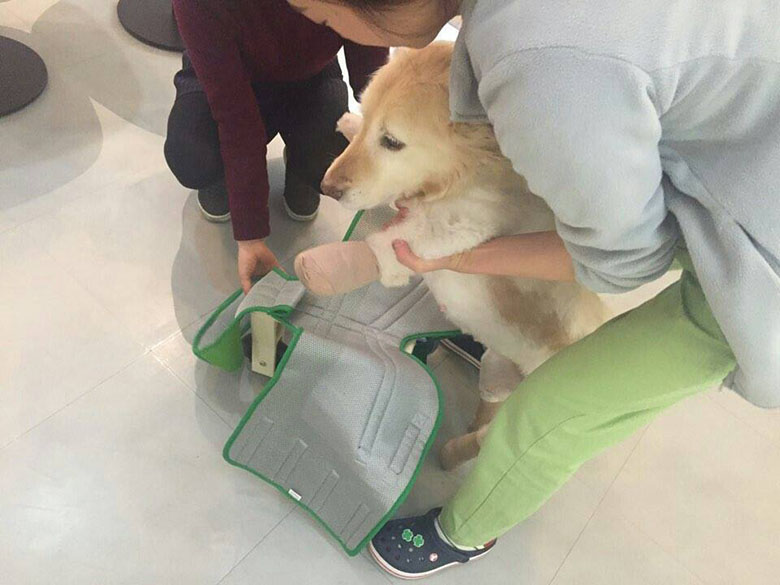 Founder of ARME, Shannon Keith, describes Chi Chi's demeanor as joyful and determined.
"If her physical appearance did not indicate otherwise, one would never know she had been tortured and left for dead, not to mention differently-abled now that the majority of her legs had to be amputated," Keith says. "Chi Chi runs on her little nubs, loves her stuffed, squeaky tennis ball, loves people and other dogs! She is always smiling and just adores attention. She is an inspiration to us all and we have so much to learn from her about forgiveness, perseverance, and the joy of being alive."
Now, two years later, the month she was saved from a horrible life will now be the same month where she will start a new life. This March, Chi Chi will be flown from South Korea to Phoenix where she will meet her new family, the Howells.
Having several other rescue dogs, including two saved from the medical-testing world, Chi Chi will be the poster child for the dog-meat trade.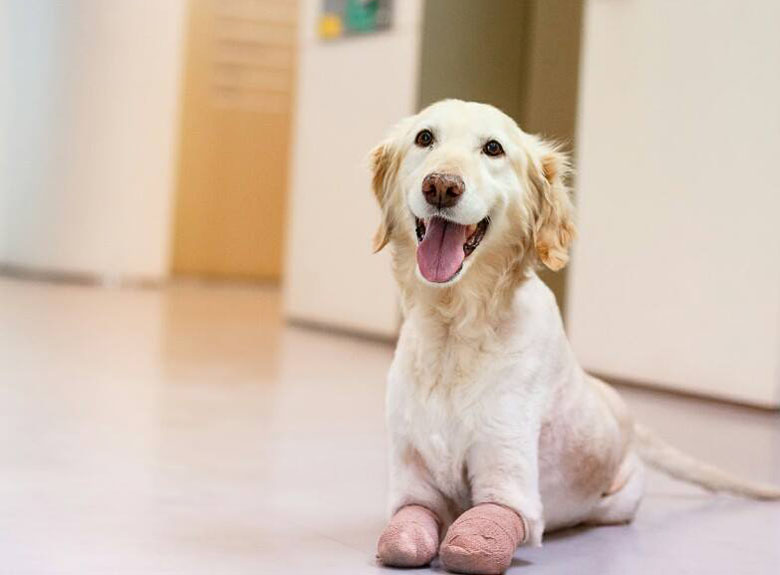 But not every dog will have this happy ending. Many will continue to be tortured for their meat, but fortunately, views are starting to change.
"In areas like China, Thailand and South Korea, the killing and torture of dogs for human consumption is deeply rooted in history and culture," says Keith. "Luckily because of stories like Chi Chi, many citizens of those countries have become outraged and are waging their own war against this. This is why it is critical to get the message out globally."
Check out her video below. (Again, some images are disturbing.)
To follow Chi Chi's journey and to donate to her medical expenses, head over to her Facebook page Chi Chi of ARME
Related: Neglected Dog Without Nose Gets Remarkable Transformation