After coming up short last year, a German shepherd finally top dog last night at Westminster.
Named Rumor, the 5-year-old took home the Best in Show award last night at Madison Square Garden, beating out seven dogs, including second place pup Adrian, an Irish setter.
"The German shepherd standard talks about quality and nobility. Sometimes unrecognizable," Best in Show Judge Thomas H. Bradley told CNN. "When you recognize it, it hits you home, and that's what it really is. She is just magnificent."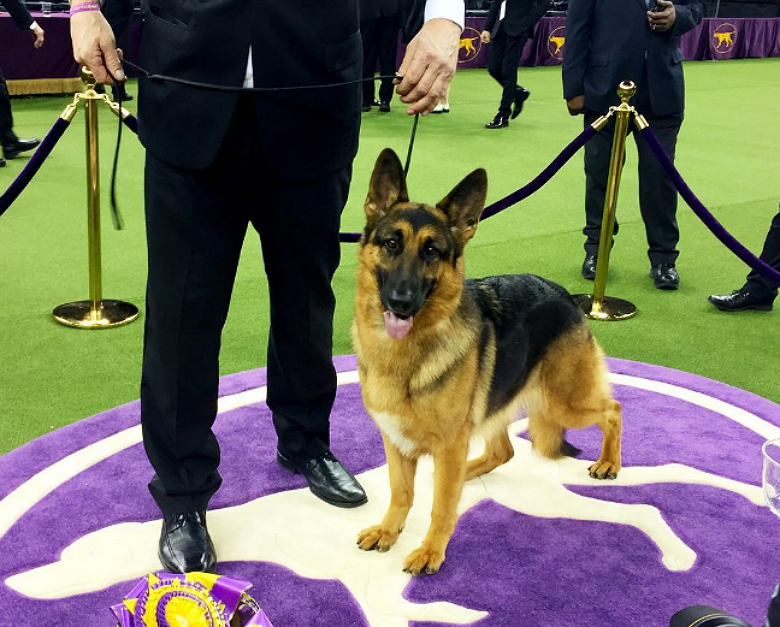 Related: At Westminster There Will Be 3 New Breeds … And Cats
Rumor, named after Adele's famous song "Rumor Has It," was considered the No. 1 dog last year in the U.S,. but at the show, got beat out by California Journey, or CJ,  a German shorthair pointer.
The win couldn't have come at a better time for the dog, as this was her last show major show.
"She's going to be relaxing for a while, and we'll find an appropriate husband for her," handler and co-owner Kent Boyles told the outlet. "There will be some puppies in the future."
Related: What It Takes to Get a Westminster Dog Ready for the Big Event
Coming from the herding category, Rumor is only the second German shepherd to win Best in Show. She also is the 39th female to win.
The other dogs competing were:
Best Toy: Pequest Pickwick, a male pekingese known as Chuckie
Best Hound: Daggarwood Delight, a female Norwegian elkhound known as Duffy
Best Non-sporting: Danfour Avalon As If, a female miniature poodle known as Aftin
Best Sporting: Sea Breeze, a male Irish setter known as Adrian
Best Terrier: Twice As Nice, a male Norwich terrier known as Tanner
Best Working: Speak Of The Devil, a female boxer known as Devlin