A dog's tail is one of the most distinct characteristic of our four-legged friend. It wags with happiness, points when alert and hides between the legs when scared. And for one dog in Belgium, his tail has an extended meaning.
Named Keon, the Irish wolfhound has been officially recognized as having the longest tail. Measuring 30.2 inches, the dog is now the Guinness World Record holder, beating out the previous record by 1.7 inches.
Related: Dogs Break Guinness World Record at White Sox Game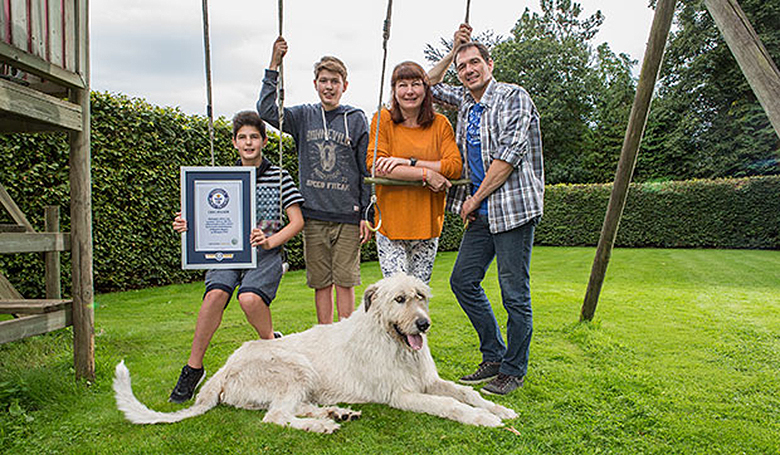 To ensure Keon's tail was indeed the longest, a local veterinarian measured it – from the top to the tip, not including the fur.
While his name means "courageous warrior," his owner Ilse Loodts told the record-breaking company that he is a gentle giant.
Related: Dog Pops 100 Balloon in Under a Minute to Break Guinness World Record
Check out the video of Keon.