A dog already got to meet her real-life hero this holiday season: Santa.
Kya, a shiba inu from Orlando, Florida, is obsessed with her Santa toy — all year, every day.
"She's always carrying her Santa toy around with her and kept it through the whole year… Whenever we are just sitting on the couch watching TV she also brings it and just kinda sits with it and licks it," the sibling owners, John and Angelina Montaldo, told Bored Panda.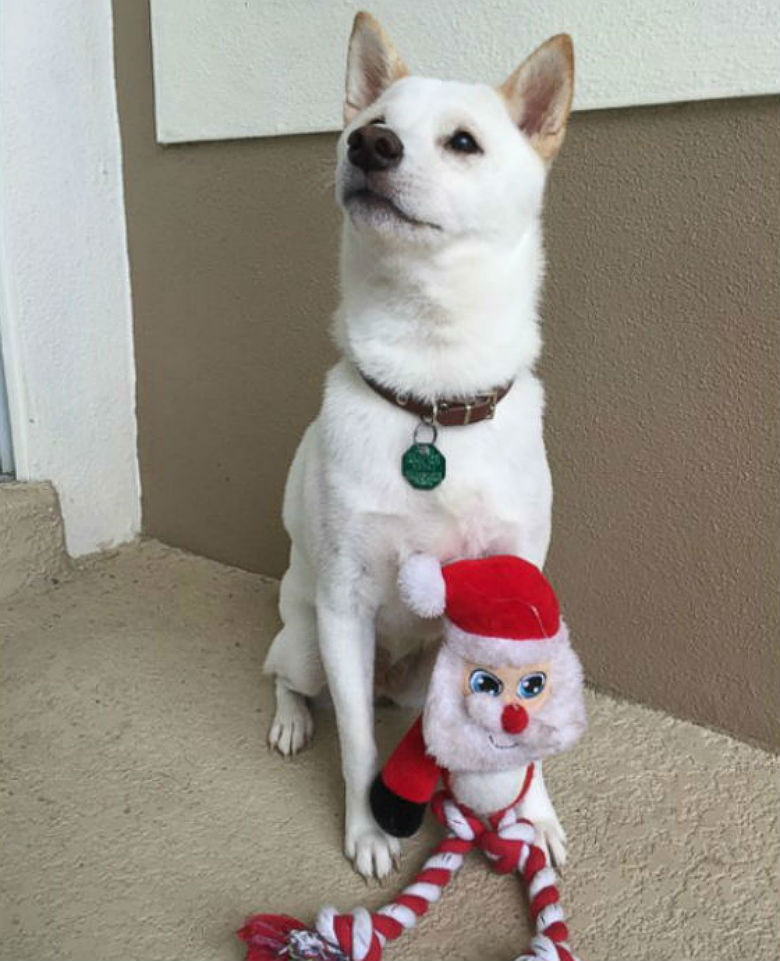 Related: Girl Asks Santa for Only One Gift: The Return of Her Blind Dog
So, when the "real" St. Nick came to town, the dog's owners had to bring their pup to meet him. The owners took Kya to PetSmart where Santa was taking pictures with pets and their owners. The pair decided to stay out of the shot, saving all the glory for Kya.
When she got near her idol, the usually hyper dog was as cool as a cucumber.
"She just sat there and looked at him," Angelina told the outlet. "[Kya] usually misbehaves when we take her to Petsmart, but she was behaving for Santa."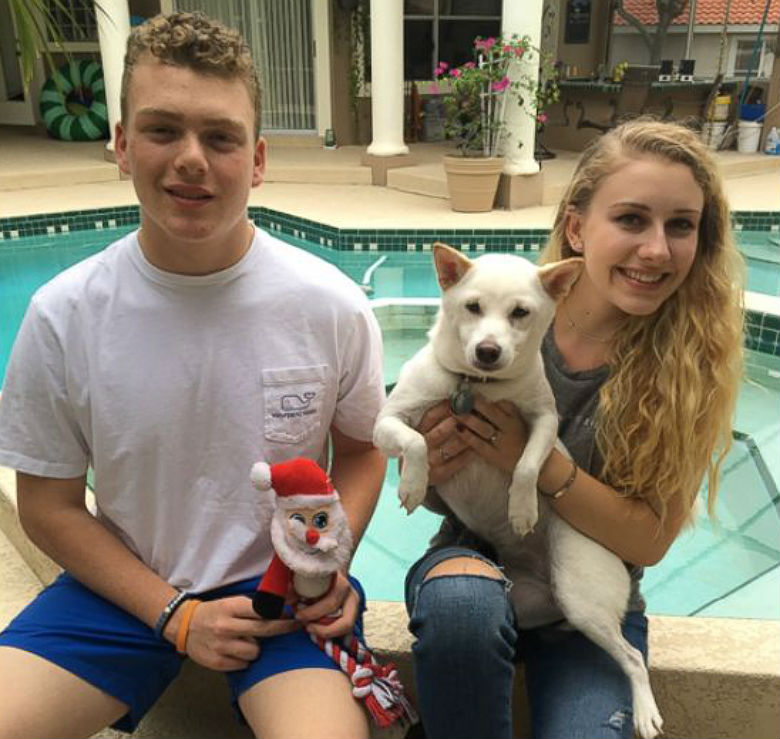 Related: From Poinsettias to Christmas Lights, Here's How to Keep Your Dog Safe This Holiday Season
And when it came time to snap the pic, Kya's reaction was priceless: she looks like she has a huge grin on her face.
"Kya jumped right up on the chair next to Santa… it looked like she was smiling!" they say. "She was definitely the most excited dog there."