A neglected greyhound found weighing only 6.5 pounds regained his health and was able to walk his new owner down the aisle on her wedding day.
Named William, the greyhound-saluki mix was found in 2015, weighing only 6.5 pounds, down from his ideal weight of 22 pounds. He was near death, living in his own feces and urine.
Related: Dog Weighing Only 16 Pounds Makes Incredible Transformation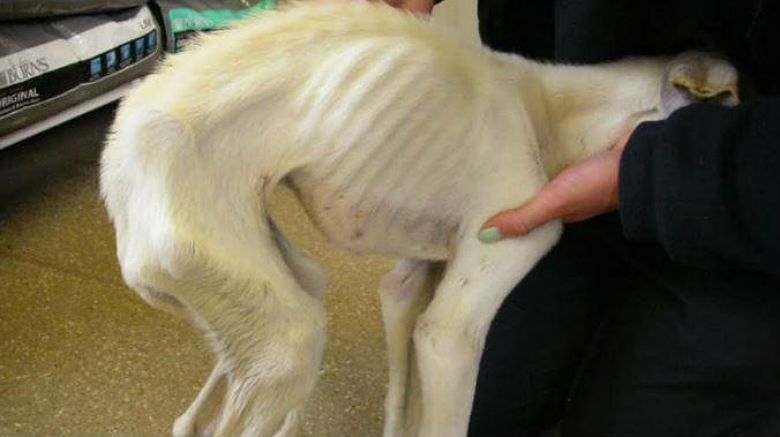 "He looks like a walking skeleton," RSPCA inspector Nicky Foster said at the time of the puppy. "He is the thinnest dog I have seen in the 10 years I have been an inspector. You can see every single bone in his body."
Rachel Butler, the charity's press officer, was writing a press release pleading with the public to provide information about William's previous owners. When she saw the pictures of the emaciated dog, she was intrigued, so Butler went to meet William.
Related: Vet Gets Terrified Dog to Come Out of Her Shell By Eating Breakfast With Her
The puppy gave her a lick on the face and Butler was sold. She convinced her fiancé, Chris Mallett, that he would make a great addition to their family and could provide a friend to their 11-year-old West Highland terrier, Harry.
And right at home is exactly how William felt. "When William moved in he was very innocent but as the weeks went on he started to build up his confidence," Butler told the Sunday People. "Then one day he sneaked up ­towards me, pulled my slipper off my foot and ran away with it. We loved seeing his cheeky side come out."
With his self-esteem built up, the couple thought he should be part of their big day. So, he, along with Harry, got dressed in dapper attire, with William sporting a sweater, tweed collar and bow time.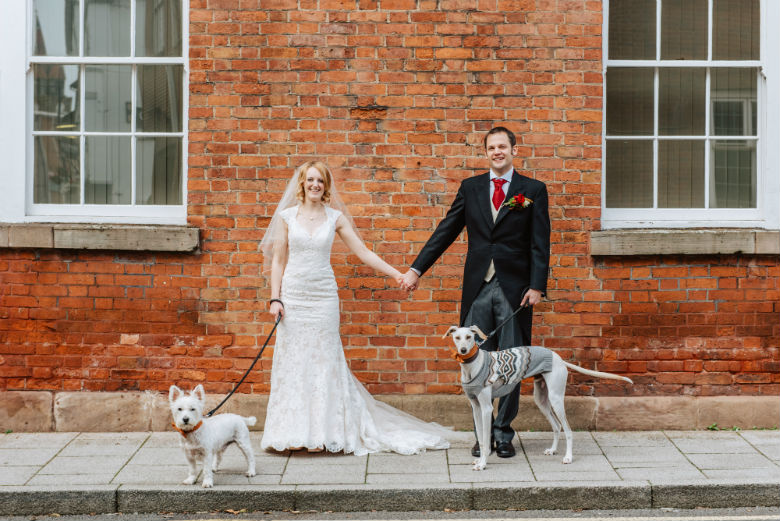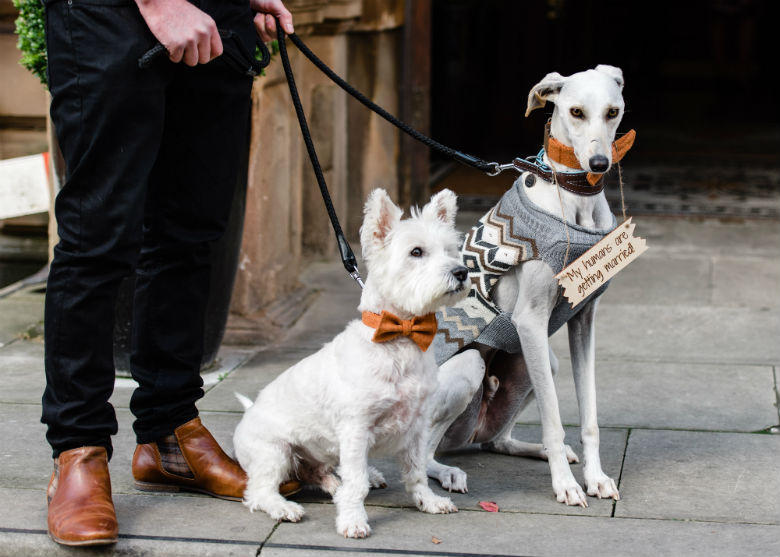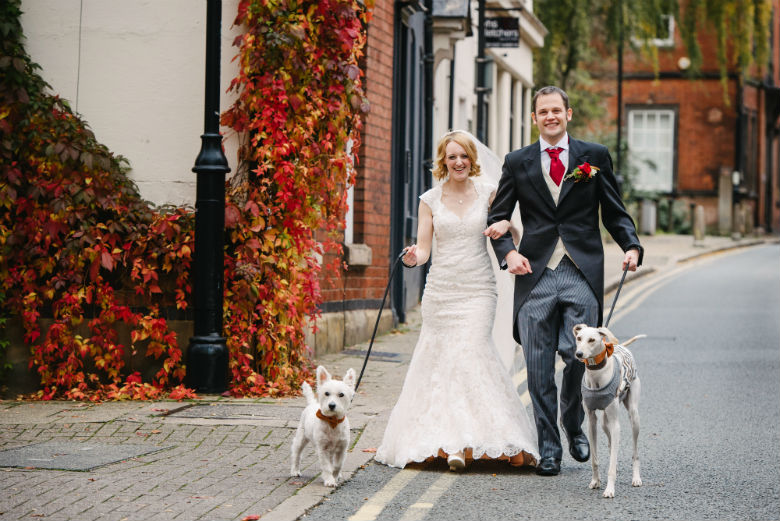 "When he was brought into the RSPCA's care he was close to death. But on our wedding day his tail did not stop wagging," Butler said. "Having William at the ceremony made us both feel so proud at how far he has come."
Related: The Reason Why This Dog Is Loving Every Minute of His Blissful Bath