(WARNING: The below articles contains graphic images)
A dog found after suffering from extreme cruelty is now on the road to recovery.
This past week, a Rottweiler mix was found wandering in Detroit with his nose and ears chopped off, along with his tail and back legs having lacerations.
Discovered in the southwest part of the city, a Good Samaritan contacted the Michigan Humane Society who rushed him to Mackey Center for Animal Care in Detroit.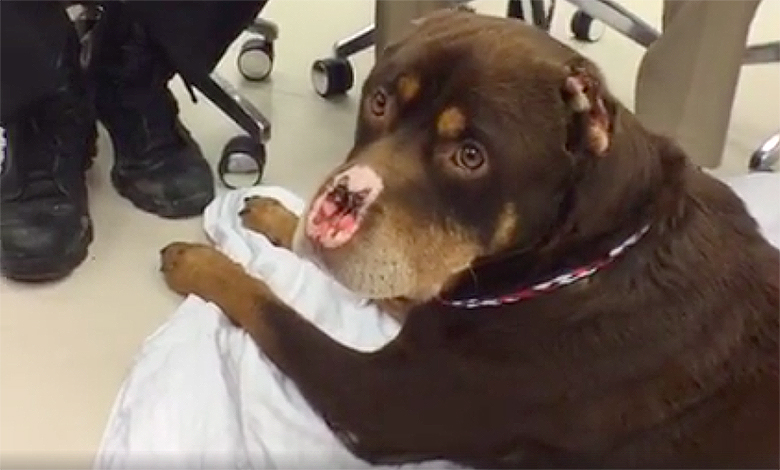 Related: Dog Left Out With Trash Saved in Time for Christmas
Now named Baron, the dog's nose appears to have been intentionally cut, exposing his nasal cavity. Because it is an open wound the likelihood of bacteria entering the cavity and causing an infection is greater.
Baron is on antibiotics, pain medication and eating a healthy diet, while veterinarians determine a long-term treatment plan for him, with surgery being first on the list.
Despite everything he has been through, Baron remains resilient.
"Given what he's been through, Baron is surprisingly one of the sweetest dogs I've met," Valerie Bennett, the social media coordinator at MHS, told This Dog's Life. "I personally went down to the shelter last week and met him, and he was very kind, and even played a bit of fetch with our team!"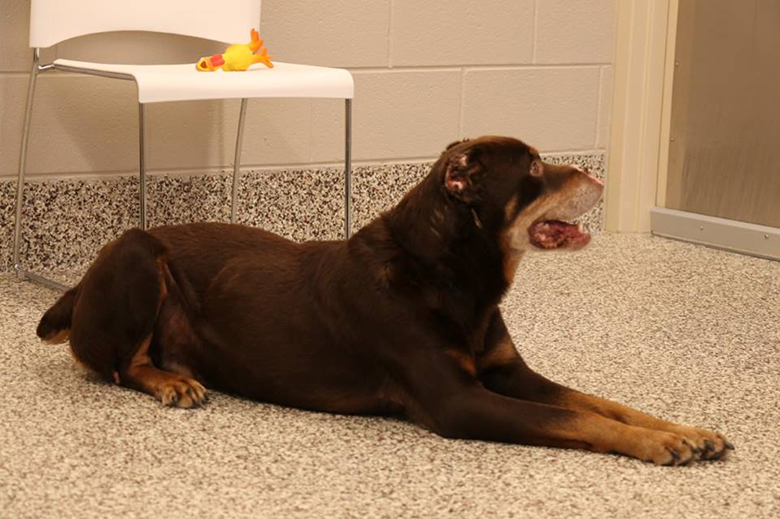 Related: Viral Photo May Force Owner to Give Up His Dog
The organization initially offered a $2,500 reward, but it has now been increased to $35,000. MHS officials have received "an overwhelming" number of tips, according to a Facebook video.
"Currently we are canvassing the area, putting up the fliers, letting people know that we need information on who did this," senior cruelty investigator Mark Ramos said in the video. "We've received an overwhelming amount of tips and we're following up on those right now."
Matt Pepper, CEO and president of MHS also stated in a video that the person who did this to Baron is considered dangerous to society. "People who are capable of committing these types of unspeakable acts are dangers in our community and are unacceptable risks to public safety.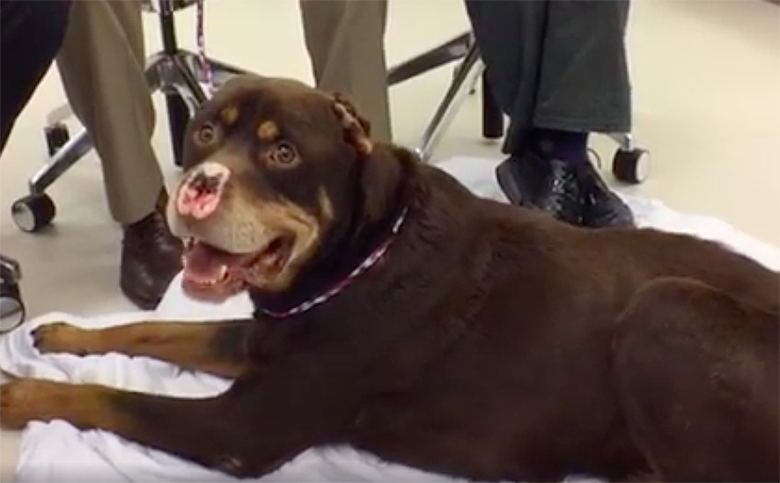 Pepper added that Baron is in good hands.
"He's not under good care, he's under the best care right now," he said. "We have an incredible staff of veterinarians here and his prognosis is great. He's going to find an incredible home after his long road to recovery."
Related: Famous Gay Rights Attorney Adopts Unique Hermaphrodite Dog