Dogs and cats aren't always known to be the best of friends but an Australian labradoodle and a kitten are proving everyone wrong.
After being rescued from a farm, a kitten named Koda almost instantaneously took to Jessie, a 3-year-old dog.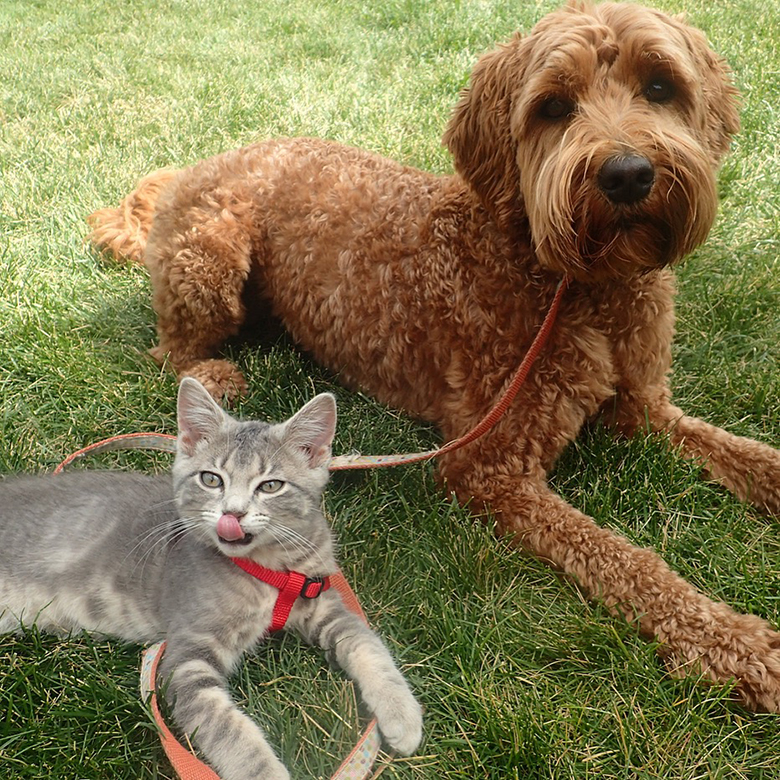 "Within the first hour of Koda being home, he imprinted on Jessie. Her and him became two peas in a pod," Emily Aubrecht , who resides in Canada, tells This Dog's Life. "They enjoy playing, wrestling, sleeping and adventuring together!"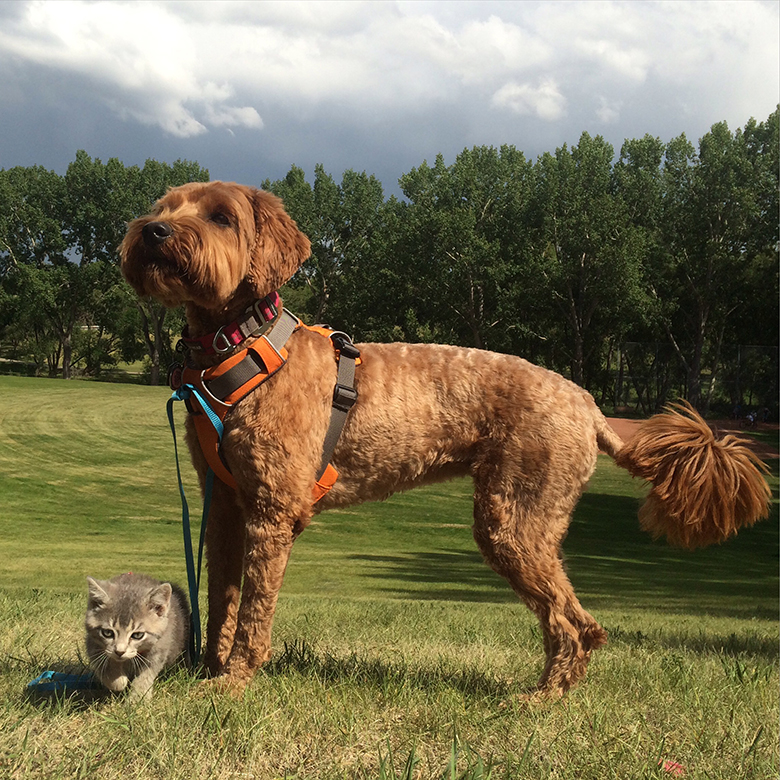 Related: Facebook Study Reveals Dog People Have More Friends, More Likely to Be in Relationships Than Cat Owners
And adventuring they do. Aubrecht has documented the pair exploring all the beauty British Columbia has to offer, including its rivers, trails and fields. While Jessie's backpack can carry Koda, the pup would rather have her travel buddy at her side, not on her back.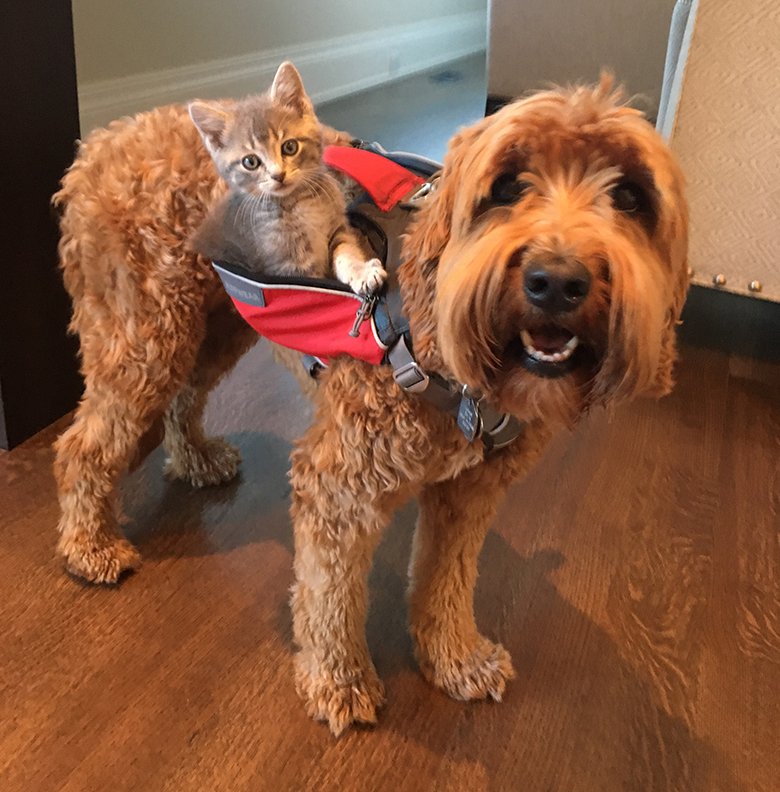 "The backpack was great for Koda, as he was always near is favourite thing, though Jessie wasn't very pleased with it," says Aubrecht. She does say she is planning an upgraded version to make everyone comfortable.
When it comes to being closer to home, the duo stick together, with Koda following Jessie's every move.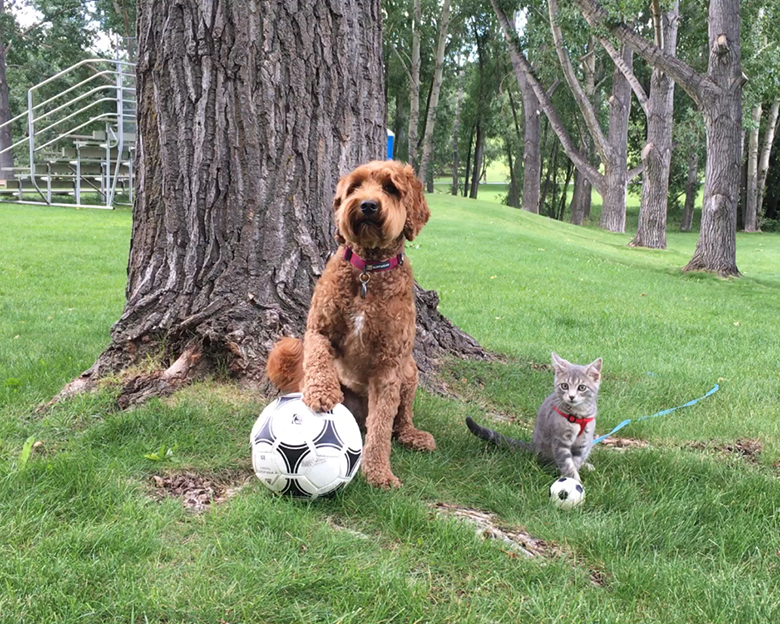 Related: Near Death, Kitten Gets Nursed Back to Health by Husky
"Koda always follows Jessie," says Aubrecht. "Sometimes he will sneak outside without his lead and follow her through the yard as she walks around the property…no fence. He is always keeping an eye on where she is."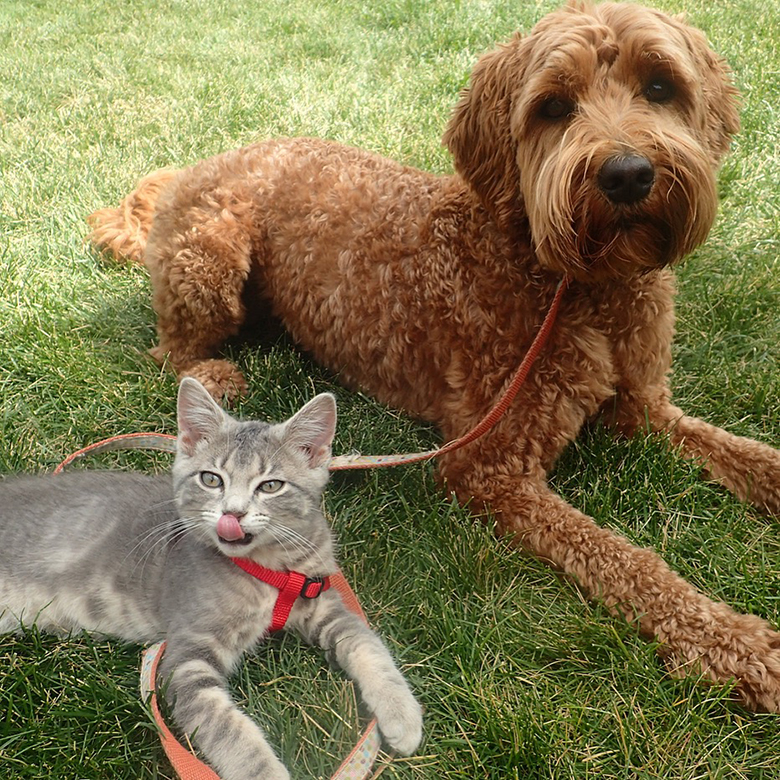 When they aren't exploring the great outdoors, they are keeping Aubrecht entertained in their home.
"Koda is crazy. He always wants to do laps around the house," she says. "He will start chewing on Jessie's ears and tail, even when she doesn't want to play."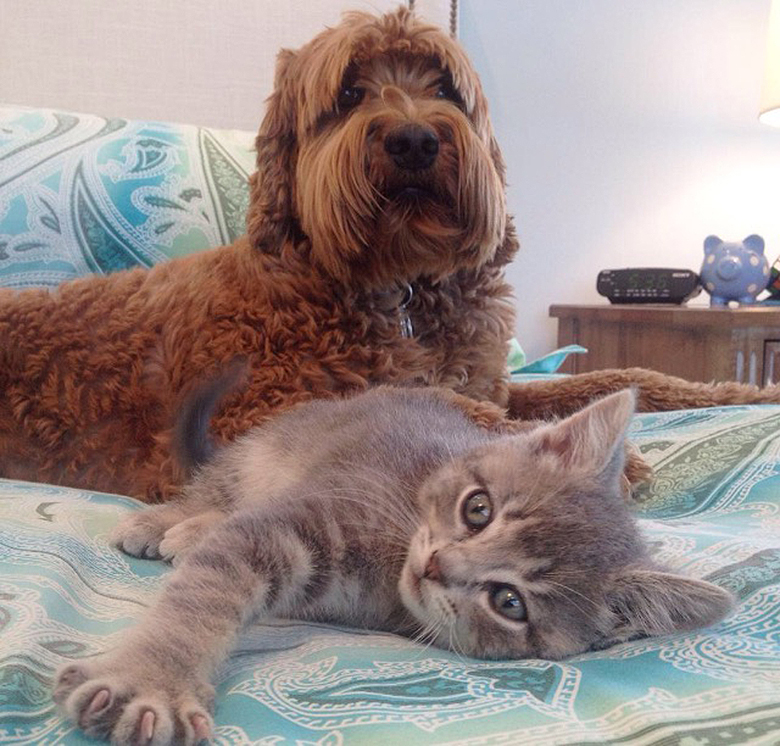 To keep an eye on these two, follow their Instagram account Jessie.and.Koda
Related: 'Hiyah': Adorable Kitten Tests Out Her Karate Moves on Dog