When Cynthia Bennett and her boyfriend went to an adoption event at Colorado's Rocky Mountain Puppy Rescue in 2014, she intended to adopt a golden retriever mix. But a lanky muttigree named Henry had another idea.
"When we got into the pen with him, he immediately climbed into my lap and went belly up," Bennett tells This Dogs Life. "It was then I knew that we were taking him home."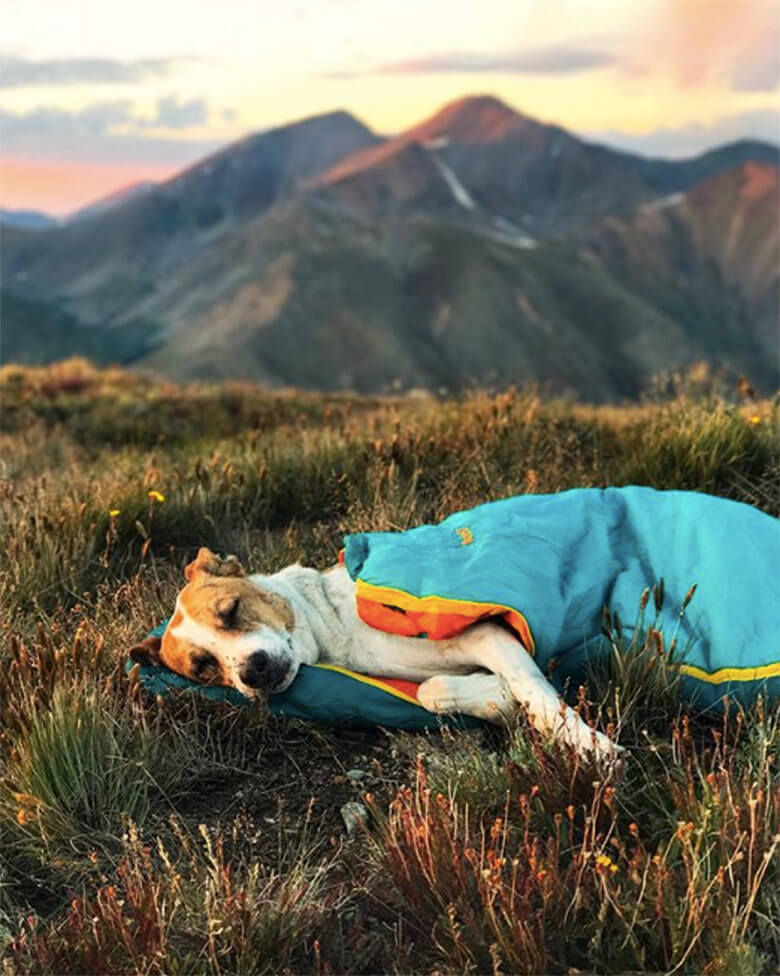 Bennett and her boyfriend are avid hikers, and they moved to Colorado to take advantage of the great outdoors. They were hoping that Henry would join them. As it turned out, the dog is a natural hiker.
Related: A Special Kitten Named DOG Is Helping Train Service Dogs
"Henry acts like a mountain goat! He is always climbing the steepest rocks to get a better view. There are very few adventures that Henry can't go on as his fitness and endurance level is high as well as his passion for the outdoors."
A few months later, Bennett decided Henry needed a friend. "I work from home mostly, but when I do leave the house, Henry gets extremely anxious," says Bennett. "He isn't destructive, but he doesn't sleep or eat while we are out, and he's in a stressed-out state of mind."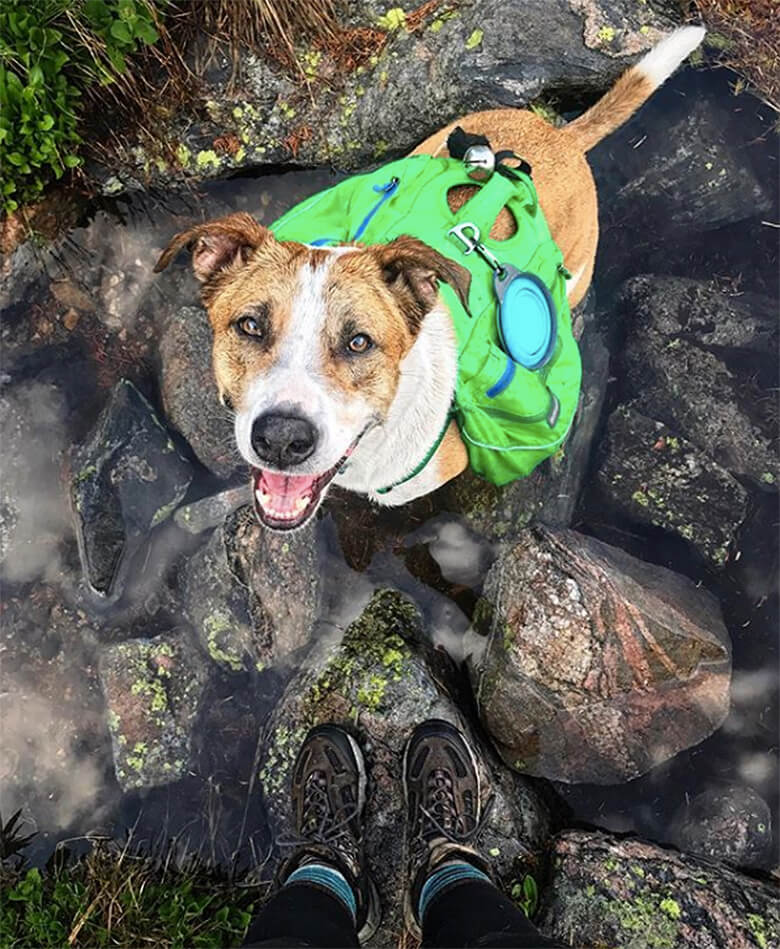 Bennett decided that a rescue kitten would be (she hoped) the perfect companion. She began searching for a kitten with a sense of adventure. She finally found Baloo, a Siamese mix, at a local shelter. Like Henry, Baloo ran right up to her.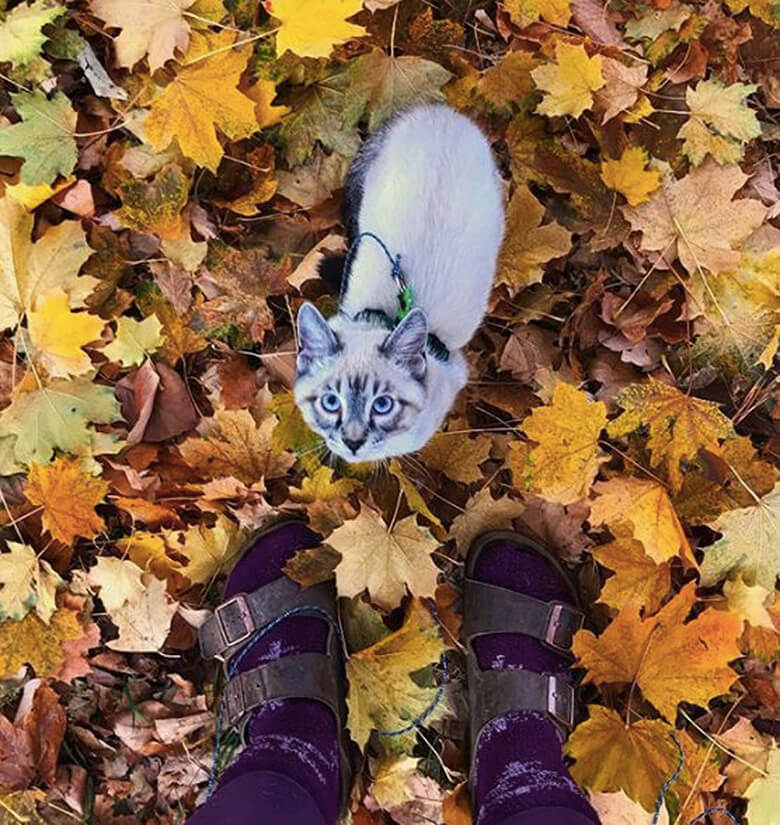 Related: Kittens Heal Dog's Heart After She Loses Her Best Friend, a 22-Year-Old Cat
She hoped the kitten would feel the same about Henry, who had grown into a large, confident dog. "Baloo instantly wanted to be Henry's friend and started snuggling with Henry only one day after we introduced them." Bennett says. "By day three, they were wrestling and the best of friends."
But she didn't want Baloo to be the kind of cat that gets left behind in the house. For Baloo to fit in, he had to love the outdoors too.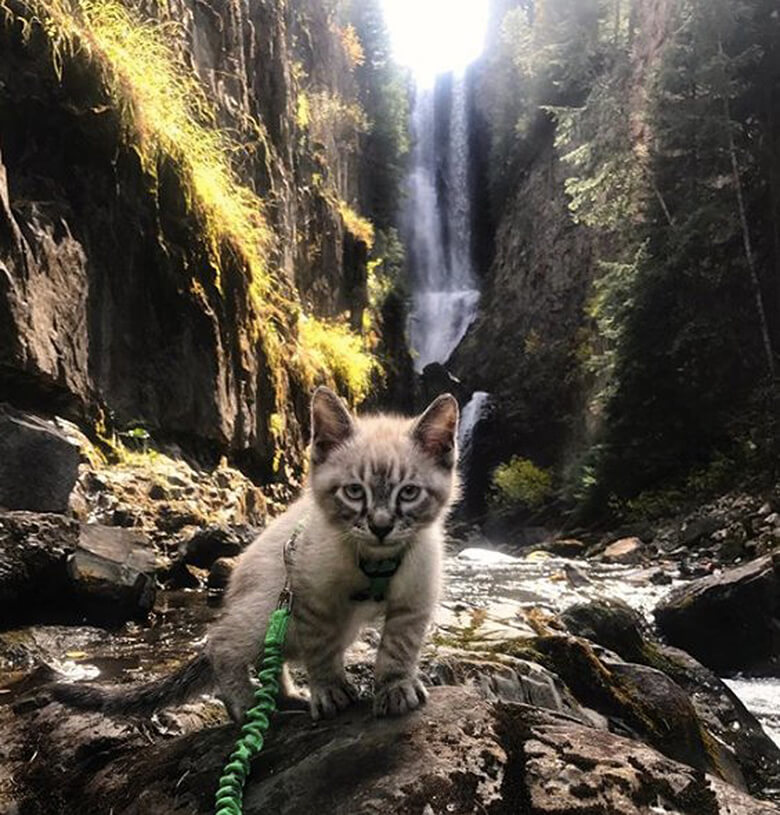 "I started by putting his harness on him right away in the house to get him used to the feeling, and then we started taking them on walks," Bennett explains. "Baloo really looks up to and follows Henry, so that certainly makes things a lot easier for us!"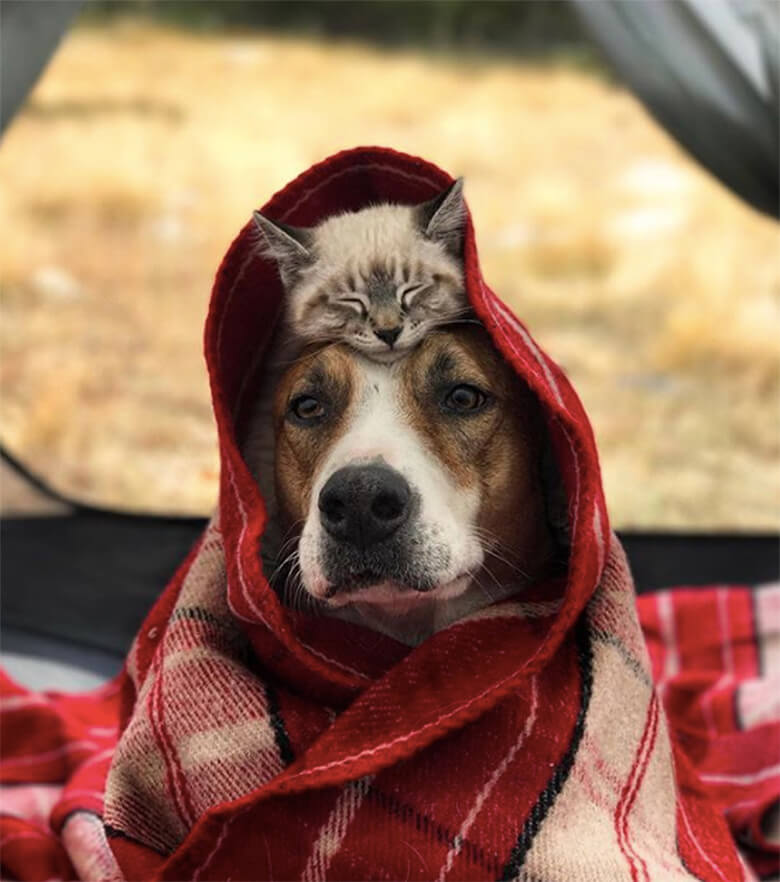 It helped that Henry and Baloo became inseparable. "The first hike I took them on, I thought it would be a fun picture to have Baloo stand on Henry's head, so I plopped him on there and he just bear hugged Henry. He's loved the high-up view ever since," says Bennett.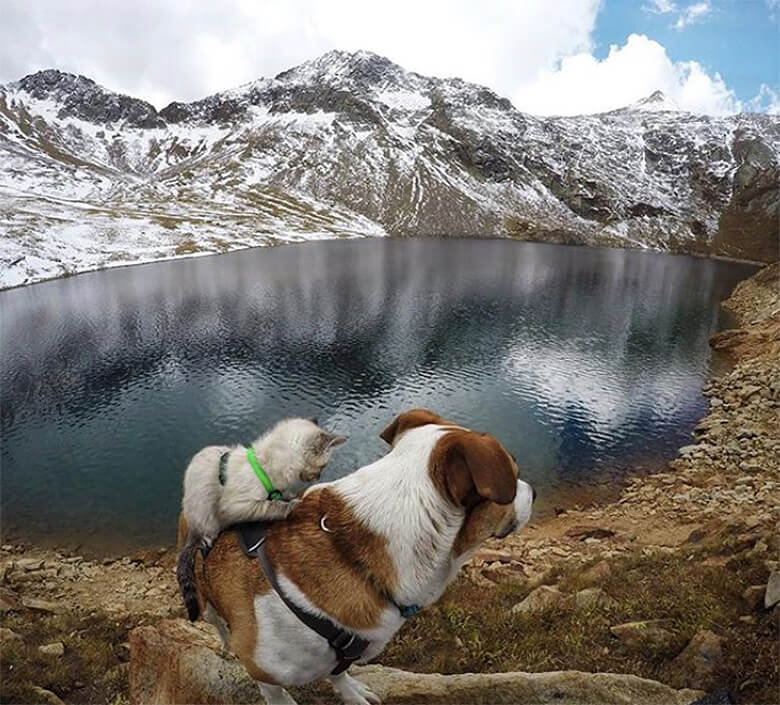 Humans and furry friends have been all over Colorado and Wyoming, and a trip to Utah is coming up soon. They got a winter tent this year and can't wait to take everyone winter camping. Bennett is excited that camping doesn't have to be limited to a seasonal adventure.
Henry and Baloo do everything together from playing to camping, Bennett says. "They have such a wonderful friendship that grows stronger every day."
Related: Dog Loves Living Like a Cat