A rescued Labrador mix is finally able to hang with his new dog owner without having to worry about having itchy, red skin or his fur falling out.
Named Adam, the mix was rescued by Lucky Dog Rescue Retreat in Indianapolis, Indiana from the local pound.
"When we first saw him, he looked just absolutely miserable," the rescue retreat's president, Robin Herman, told ABC News. "His skin was just seeping. He felt like Vaseline. Reddish-pinkish fluid would just ooze out of his skin."
Related: Neglected Dog Without Nose Gets Remarkable Transformation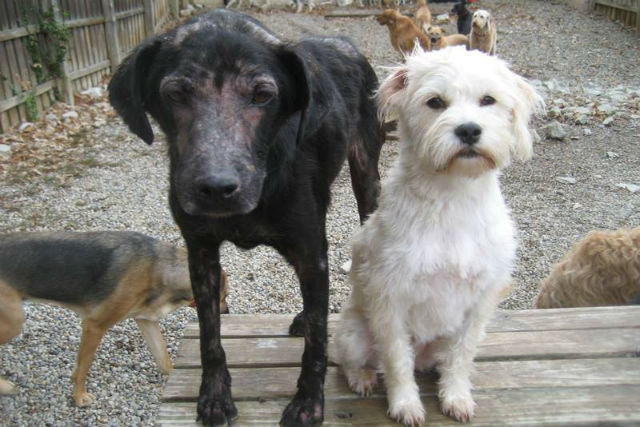 Originally the dog was diagnosed with flea dermatitis and was put on treatment but his condition wasn't improving. After being in a cone for six months, the rescue organization was pondering whether to put the 1.5-year-old dog down and "out of his misery."
It wasn't until months later a blood test revealed the dog was actually allergic to human dander, making him have a reaction whenever he is around people. Veterinarians also learned that the poor pup was allergic to a number of other things including cats, some plants, walnuts and certain kinds of bugs.
Once the public knew of his unique condition, the rescue organization received an outpouring of donations – some as far as Australia and the U.K. – and adoption inquiries. The lucky person that gets to call Adam her dog is Beth Weber, an employee at the Lucky Dog Rescue Retreat. During the dog's long recovery over the past year it was Weber who tended to him and gave him his medication and baths every three days, Herman told the outlet.
Related: How to Help Your Dog Survive Allergy Season (Infographic)
During her time with Adam, Weber was referred to veterinary dermatologist Dr. Lori Thompson and discovered the real reason behind the skin lesions wasn't the allergies but rather pemphigus foliaceus, a autoimmune disorder where the immune system attacks its own tissue resulting in scaly, blistery skin.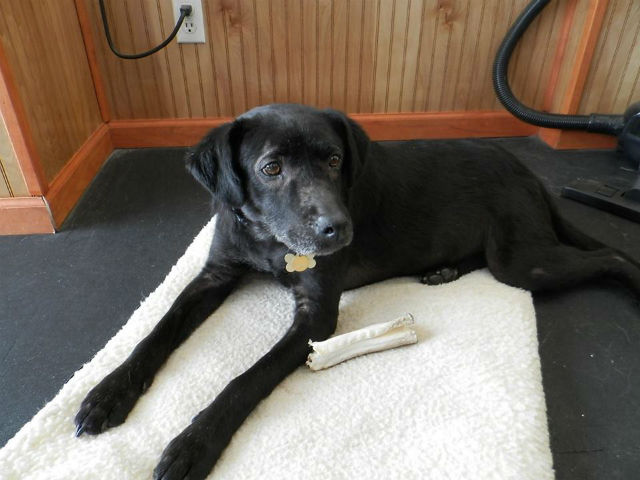 Adam is now on the road to recovery. All his fur has grown back, except for a patch on his butt and tail, Herman tells the outlet. While he will always need to be on medications, he will now be able to live a fulfilled life, including having humans part of it.
H/T ABC News