An old senior dog who was abandoned on the side of the road got a second chance in life and is eternally grateful.
Reddit user redhotsedative was looking to help out local animal organization Cincinnati Lab Rescue when he came across a senior black dog on their site suffering from severe glaucoma and cataracts. Because of his condition, he was considered a hospice case. Rescuers were trying to determine what to do: keep him on his pain meds and hope his condition improves or have both of his eyes removed. The latter was a costly option but fortunately Redditor redhotsedative decided to step up and give this dog a helping hand.
Related: Girl Asks Santa for Only One Gift: The Return of Her Blind Dog
Not only did he pay for the surgery, but he also adopted the dog.
Now living together for seven months, the pup is finally recovered from the procedures and looks to his owner for guidance.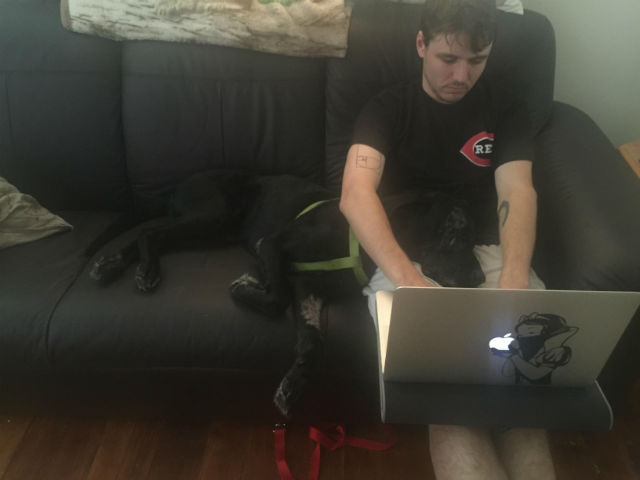 "He wont ever leave my side. As I type this at my computer desk he's laying right at my feet like he always does when I'm working. When I take a shower he's curled up at the door until I come out," redhotsedative writes. "When he feels my hand holding onto the top of his harness he won't hesitate in the slightest to walk forward, because he knows I will hold up all of his weight with my hand. He'd follow me right off a cliff. The trust and loyalty is amazing.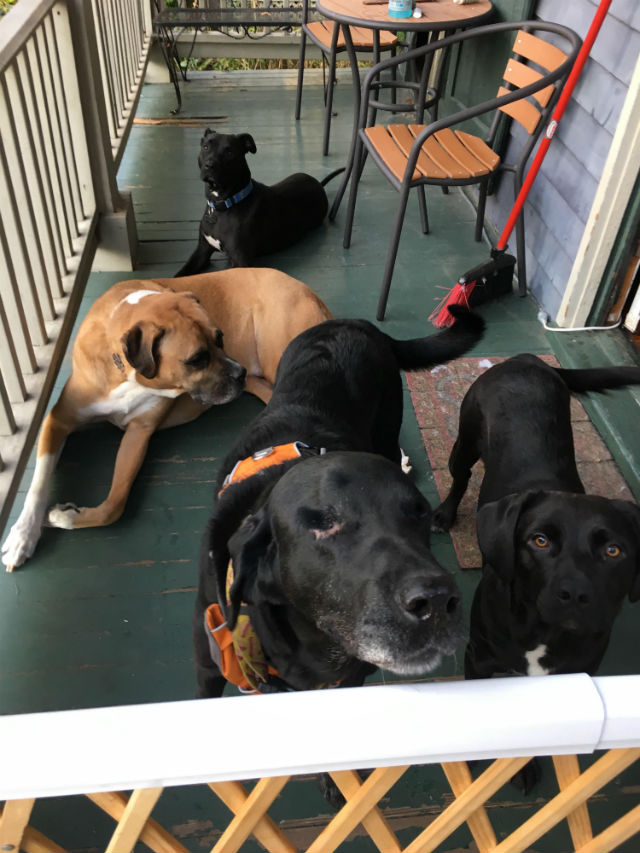 While, he doesn't get everything right (often faces the wrong way), the Labrador is loving life – and people are loving him.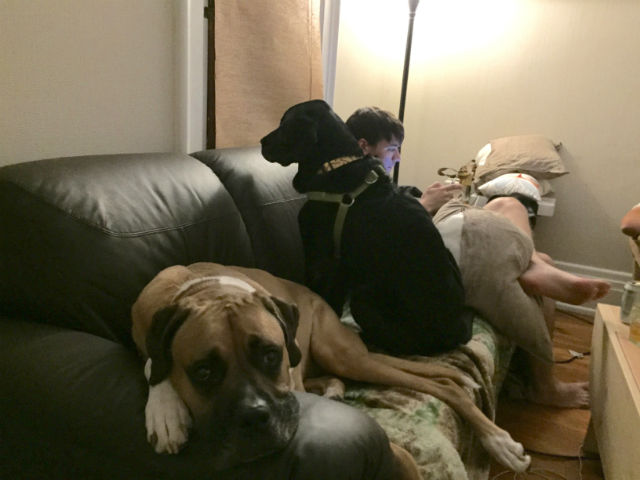 Related: Captured on Video: Rescue of Blind, Senior Dog Living in Well
"He's shown me a new perspective on life. He lived his whole life mistreated (likely chained up – damage to his neck, cannot use a collar on him) and now he's the happiest dog in my pack, redhotsedative writes. He adds, "I take him out on walks and to events – he inspires everyone he meets."