With dog meals including blueberries, chia seeds, human-grade chicken and basil, another startup is looking to freshen up the dog food industry.
Ollie, a New York City-based startup, just unveiled its line of custom-made subscription dog food. Made with fresh ingredients, Ollie uses a unique algorithm to customize each order, ensuring your dog gets a balanced diet. Some of the factors it takes into consideration include weight, activity level, allergies and age. They hope is to not only provide food your dog loves but also help combat health issues like obesity and diabetes.
Currently, people can choose between two options: chicken or beef. Once the made-to-order meal is prepared, the company ships out the food on a weekly or bi-weekly basis using a subscription service.
Related: Don't Be Fooled: Here is What Dog Food Should Contain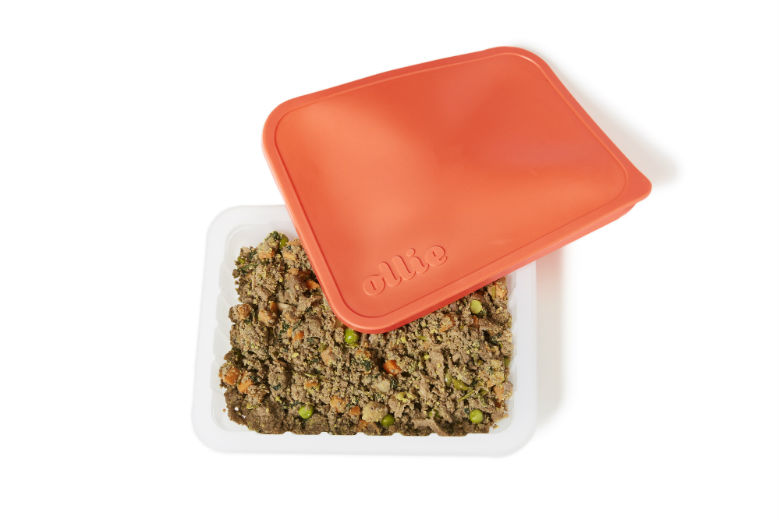 The convenience and freshness does come at a cost. For my 8-pound senior dog Bentley, two weeks' worth of food was $36.40, with the cost being slightly under Ollie's average meal price. For small dogs, the company estimates food will cost $42 a box, medium dogs will set you back $70 and a box for large pups is $100.
Ollie isn't the only company in the market creating custom meals for our pups and delivering them to our doorsteps. PetPlate, Barklyn Organics, DoggyChef, The Farmer's Dog and Breuer's Premium — and these are just the ones born in the New York City area — already have a pawprint in the market. All around the same price point, with some less expensive and others costlier, the market is crowded.
Related: Casper's Launch Party for Its Dog Beds Offers a Glimpse Into the Sometimes Absurd Dog World
And rightfully so. The humanization of pets is a trend that continues to gain traction, with high-quality, pet food leading the charge. Consumers in the U.S. are expected to spend $23 billion on pet food in 2016, making up the bulk of the $62.75 billion owners will spend on their pets – including vet visits, supplies and services. And with more people thinking their dog is part of the family (90 percent), feeding their pup a healthy diet is important. Indeed, 64 percent of pet owners think high-quality food can be used for preventative health care and 68 percent are willing to spend more to ensure their pet will be healthy, according to Packaged Facts.
Ollie, believes that its backend technology and product differentiates itself from the rest of the pack.
"We consider ourselves two parts – one is a product dog food company and the other is a tech company. By marrying those two things we can provide a much more elevated service, both to the dogs and to the pet parents," says co-founder Gabby Slome. "Our backend technology of an algorithm allows us to really know the dogs and build a robust system to not only allow them in getting the right ingredients and right nutrition today but going forward we can continue to monitor them and change their diet, as needed."
To kick off their line and celebrate landing $4.4 million in funding, Ollie held a launch party in New York City, where dog lovers and their pups got to try out the food and learn more about the ingredients.
Held in Manhattan on Wednesday evening, Ollie had a whole sample area for dogs to sample their food (my dog went for thirds).
There was also food for us, including two dishes with chicken, beef, rice, potatoes, and carrots — similar ingredients that are found in the Ollie dog food line.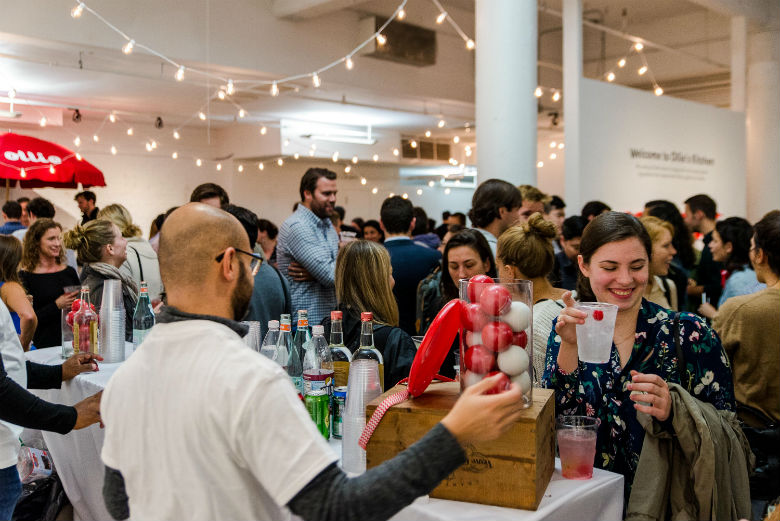 The night also had a lot of adoptable dogs looking for homes, incorporating part of Ollie's mission to give part of proceeds to shelters.
The night was capped off with doggie bags –both for humans and dogs — to bring home.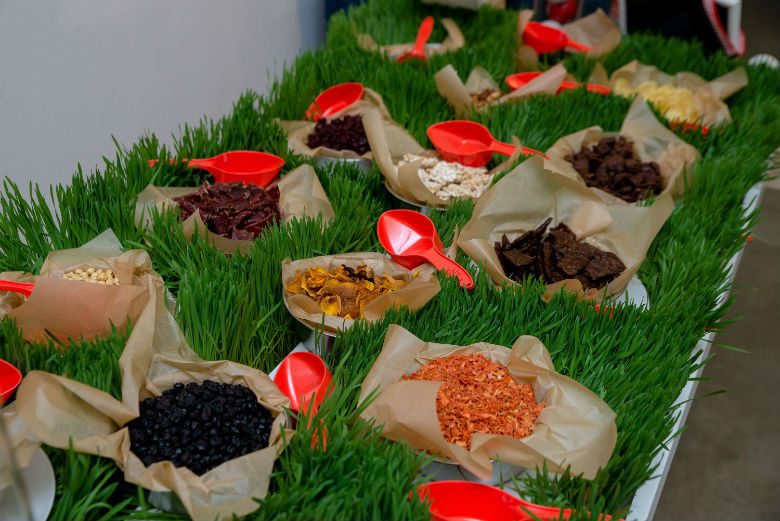 To find out more about Ollie, head over to their website. 
Related: Dog For Dog Gives Back to Pups in Need With Its 'Buy One, Give One' Model