An adopted dog who was at risk of being taken away from his owner after a picture went viral is allowed to remain at his home.
Named Diggy, the dog was adopted from Detroit Dog Rescue by musician Dan Tillery in Waterford Township, Mich. Tillery posted a picture of Diggy and him with enormous grins. The picture blew up, going viral — and catching the attention of local officials.
In the town, pit bulls are banned and despite Tillery stating the dog was a bulldog and producing documents from the veterinarian backing him up, prosecutors wanted Diggy out.
Related: Viral Photo May Force Owner to Give Up His Dog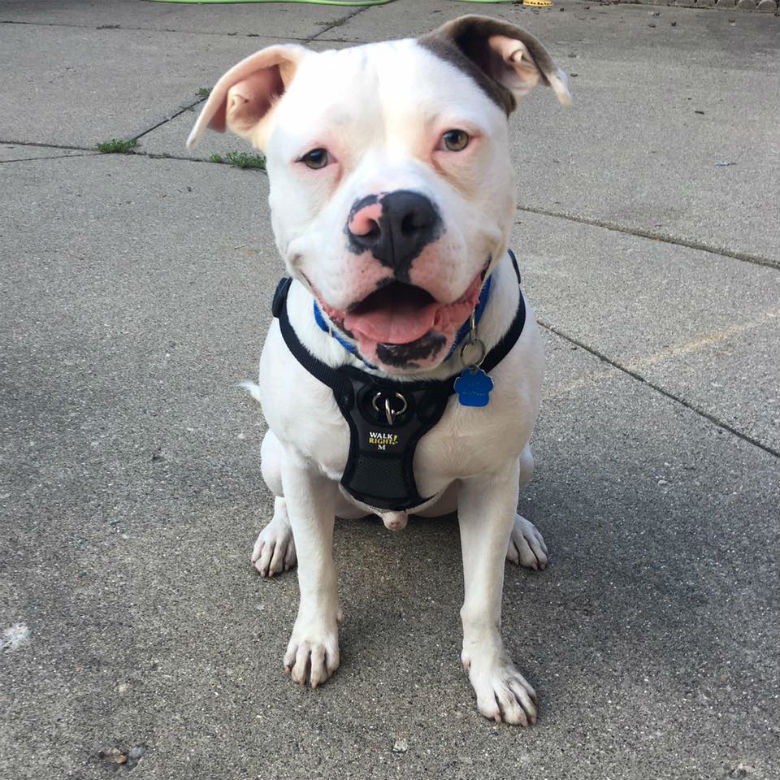 After a whirlwind of petitions, coverage and meetings, this week the court threw out the prosecutor's case, allowing Diggy to stay with his family. The pit bull ordinance has also been changed. If an owner gets a "township approved veterinarian" to examine the dog and the vet says the animal is something other than a pit bull,  the findings will be taken into consideration and the dog may be able to stay.
Related: After a Video of Dog Crying for HOURS at Shelter Goes Viral, He Finally Has Something to Smile About
Tillery posted the update on Facebook this past Tuesday, writing, "Case Closed! We get to keep our boy. He's a good boy."