After a disabled dog's wheelchair was swiped from his family's porch, the community rallied to help him get a new one.
Named Charley, the black Labrador retriever had relied on his set of wheels for about a year after rupturing a disc.
But on Monday, someone took the custom wheelchair off his owners' porch in Long Beach, Washington.
Related: Thanks to a Wheelchair, This Pit Bull Gets to Enjoy Beautiful Adventures With His Owners
"It has BMX wheels on it. Someone could put it on a bike. They're going to throw the other piece away, probably," owner Rod Beauregard told ABC affiliate KATU-TV.
Charley can't comprehend why he can't walk anymore. "He'll try to sit up and he doesn't understand why he can't get in his chair," Beauregard told the network about his "baby."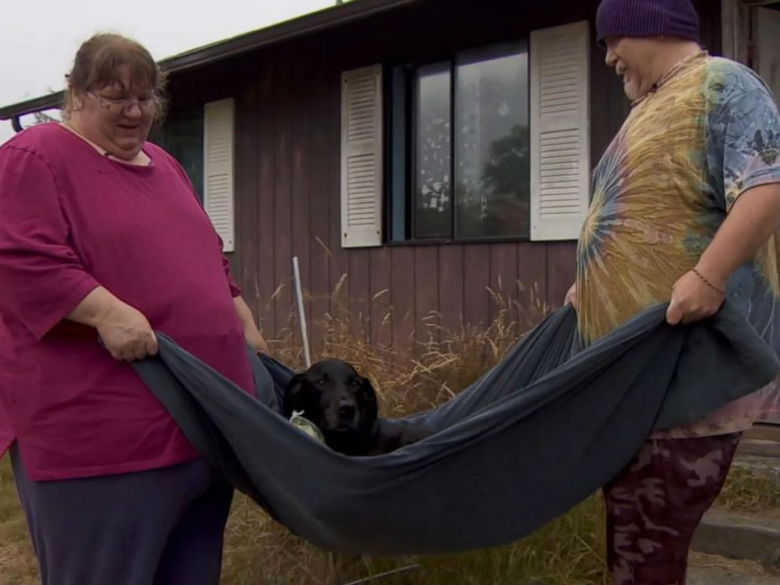 A friend set up a GoFundMe page on Tuesday and the community — near and far — banned together to help the owners pay for a new wheelchair.
Related: Paralyzed Beach Dog Found in Thailand Makes a Remarkable Recovery
In no time at all, they were able to raise the $585 (and more!) needed to help Charley get back on his feet again. A wheelchair will be delivered soon to the deserving pup.
https://youtu.be/0pj4i41X5K4