An abused dog in critical condition was discovered on a Colorado road by Good Samaritans.
Carl Allen and a friend were driving down Platte River Drive when they saw a German Shepherd puppy with her muzzle and legs taped shut. At first Allen wasn't sure what he was seeing was real, according to USA Today, but upon closer inspection, realized this was a dog in distress.
The pair jumped out of the car to help the pup, even as the dog was trying to run from them.
"The dog started urinating on itself it was so terrified. We just kept trying to pet it and tell it that everything was ok, that we're just trying to help you" Allen said.
The duo was able to remove all tape from the soaking wet dog and bring the puppy to animal control. The dog doesn't have a microchip and has been placed on a five-day lost pet hold, after which she can be adopted out.
Related: Abused Pit Bull Caitlyn Gets Completely Spoiled on Special Day Just for Her
This is the second incident in recent times when a dog was found with her muzzle taped shot. During Memorial Day weekend, a chocolate pit bull mix was discovered with her nose so tightly taped shut, the circulation for her tongue was cut off. Her story spanned all across the media, as people, near and far, were looking for the person who could have committed such a horrendous crime. A few days later William Leonard Dodson was arrested and charged with "ill treatment of an animal involving torture."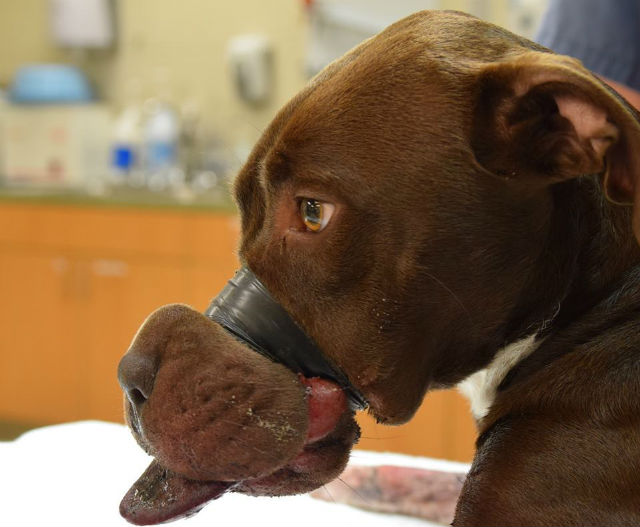 Caitlyn, much like this dog, is on her way to recovery. She recently posed with hunky shirtless firefighters to help raise money for the Charleston Animal Society.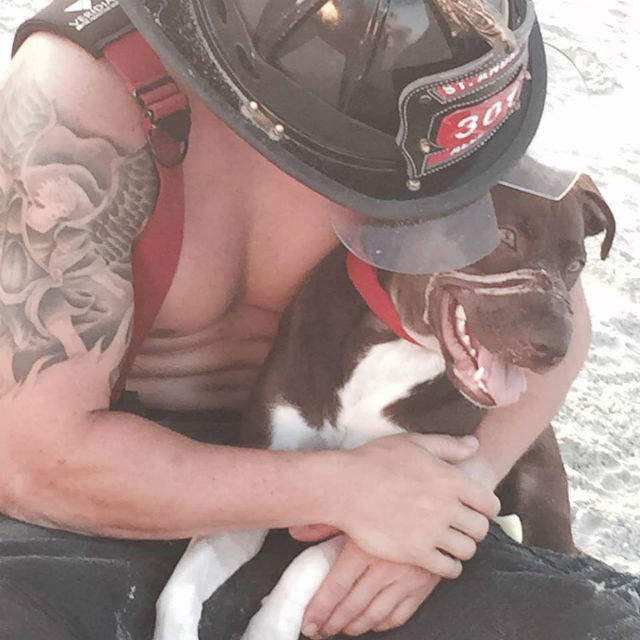 Investigators don't have any information about who could have done this to the puppy but if found, animal cruelty charges could come with a fine of up to $999 and a year in jail. Anyone who might have information on this case should contact Denver Animal Shelter at 720-913-1311.