A Los Angeles dog event is putting a spin on a famous music festival.
On March 6, Woofstock is landing on Roxbury Park's "Wiggly Field." Just like the iconic hippie celebration, this event will have dogs and their owners feeling good vibes.
Kicking off at 11 am, the day-long festivity will have vendors, adoption opportunities and a ton of activities.
For those in the shopping mood, Woofstock will have 35 vendors, including Pussy & Pooch, K9 Swag Mocha Bling, Purrfect Wear and Wags and Woofers.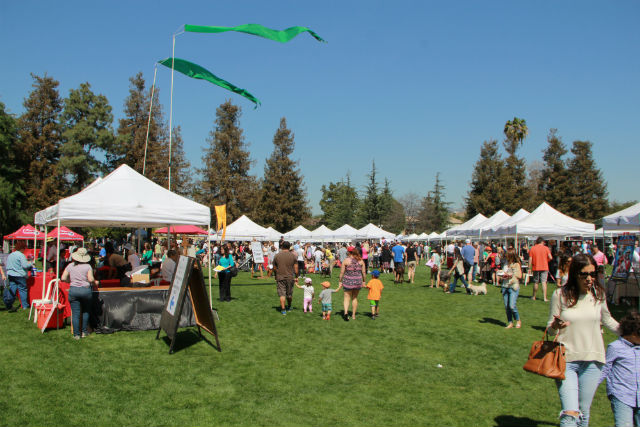 Related: Dogs Can Indulge in Facials, Pawbar and Champagne Room at Pussy & Pooch Boutique
Shopping, wandering around looking at booths and checking out local organizations is going to make you hungry. But don't despair; Woofstock has something for you and your pup. Food trucks from Cousins Main Lobster, A Rockin Ice, Greasy Wiener and Pie & Burger will be at the event. For dogs, there will be a number of food vendors that will be handing out samples, including Just Food for Dogs, Pet Food Express, Farmina Pet Food, Protein for Pets and Pure Dog Food.
While Woofstock won't any famous rock stars belting out tunes, there will still be plenty of entertainment. Dogs will be catching Frisbees high in the air and jumping over hurdles at the two DISC Dog events, there will be a face-painting booth for people (short-haired dogs can get henna tattoos), dog massages, photo booths, agility, pet portraits, talent show and of course the pet parade.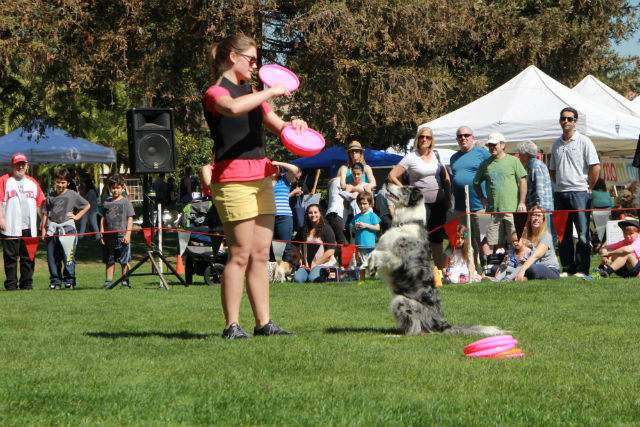 The parade begins at 12:30 pm where pups can march around the park. There will also be costume contest in three categories: Su "Paw Heroes, Most Creative and Funniest.
Related: Everything You Missed at Tompkins Square Dog Halloween Parade in 32 Pictures
While the pet parade will definitely provide a lot of entertainment, the big draw may be the chapel of love for dogs. Designer Lola Teigland will be officiating dog weddings and providing custom-designed wedding dresses and tuxes for pups. So, if you think your dog is meant to spend eternity with a special four-legged friend, now is the time for them to get hitched.
But perhaps the most important part of the event is finding homes for some of the adoptable dogs that will be present. Woofstock has teamed up with a number of rescues including Pet Care Foundation, Amanda Foundation and Old English Sheepdog Rescue (who wouldn't want a shaggy dog!?)
The event is free to attend and is expected to draw a crowd of 3,000 people and 250 dogs. It goes from 11 am to 3 pm. The address is 471 S. Roxbury Dr. in Beverly Hills, Calif. There is free parking  at Beverly Hills High School with pet-friendly shuttles going to the park from 10:45 am – 5 pm
Related: Everything You Missed From Toast and Finn's Big Dog Wedding
Unless noted, all images courtesy of Woofstock.