The Guinness World Records has a new record holder: a beagle named Purin.
The 9-year-old pup just broke the world record for most balls caught by a dog with paws in a minute. She was able to catch 14 balls, breaking the previous record of 11, which was also her record.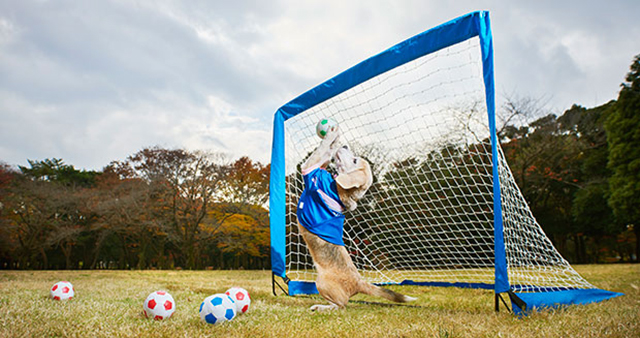 The pup hails from Japan and was able to achieve this huge feat by working with her owner Makoto Kumagai every day for 15 minutes. And she isn't just a super talented ball catcher. Purin can also skateboard, skip rope and walk on two legs, among other skills.
Related: 10-Year-Old Rescues Beagle From a Testing Lab
The dog will be joining other animals in this year'sGuinness World Records book, including a tortoise named Bertie that broke the record for fastest turtle. He walked at .6 miles per hour, twice as fast as the average tortoise.
"Pet records are some of the most popular Guinness World Records titles and readers can't wait to see all the jaw-dropping new animal exploits year after year," says Guinness World Records Editor-in-Chief Craig Glenday in a post. He continues, "The 2016 edition features an impressive mix of talented household pets and barnyard behemoths from around the world. As with all of our records, loads of research, scouting and verification goes into finding these amazing animals and we're delighted to share them with our readers."
Related: Move Over Pele, the World Has a New Soccer Star
Images via Guinness World Records