We've heard of people looking like their pets, but on purpose? While it doesn't usually happen (at least we hope so), one fashion jewelry company is looking to change that — and do so in style.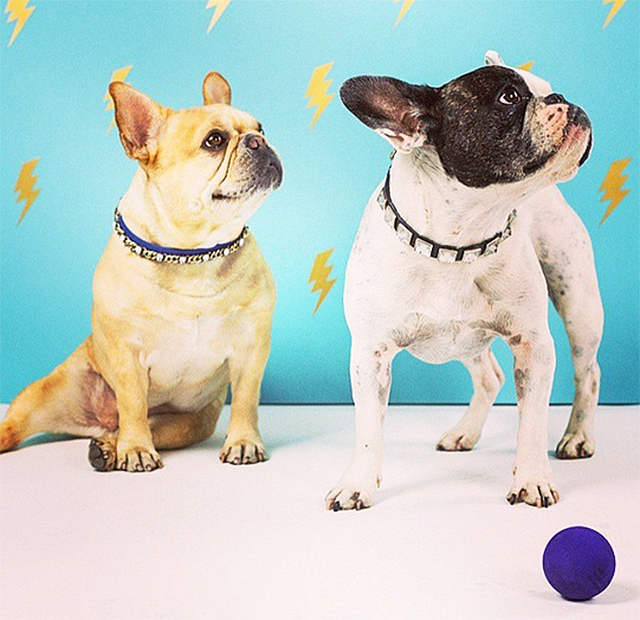 New York City-based BaubleBar wants to give you and your pet a chance to both put your best foot — er, paw — forward with a collection of collars that compliment certain accessories.
The pet line was inspired by the one and only Jiff the Pomeranian, a dog that frankly has more Instagram followers than you ever will. His star power helped him land the gig. (It may have also helped that he had a role in Katy Perry's "Dark Horse" video)
Related: The Beauty Secrets of the Westminster Dogs
"We were branching into dog collars, and Jiff is a famous dog, and we were impressed with all of his amazing accolades and Guinness World Records," said Stephanie Evans, BaubleBar's business development and partnerships manager.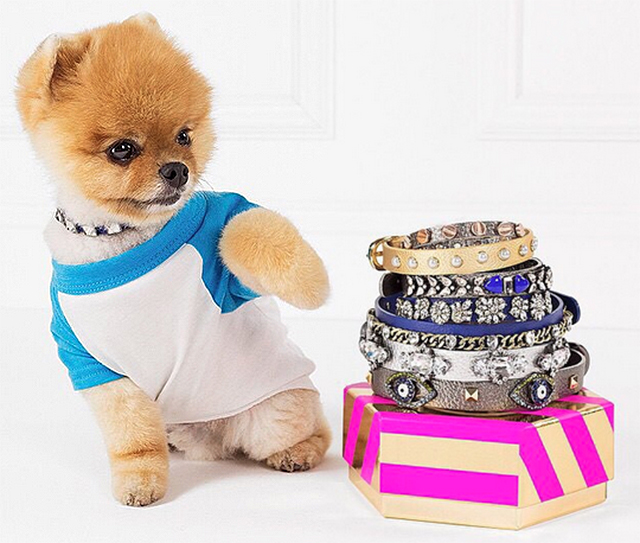 The line launched in the "Guest Bark-tender" collection (a spin off of their Guest Bartender, a curated line of jewelry inspired by trendsetters) with 12 pieces, many of them with similar "human" necklaces, earrings or bracelets, so the owner can look just as stylish as their furry friend. "We didn't explicitly design them all to be matching, but we wanted to give people the option," said Evans.
Collars in the collection are priced between $30 and $50 — a similar price point to the jewelry on the site. "Our collars are inspired by the same key ethos we have on BaubleBar for people," Evans says. "We believe you should be able to easily accessorize your look to change your style and experiment with fashion."
Related: Shelter Dogs Recreate Famous Magazine Covers in Hopes of Being Adopted
The collars were designed with Jiff's playful personality in mind and include many signature BaubleBar accents, like pearls, studs, and crystals. "We collaborated on the designs, and came up with them together," said Evans. They come in a range of sizes from small to large, so dogs of all breeds can flaunt them. As it turned out, people really liked that option.
The collection launched this past December and was so successful that it's continued to remain on the site today. To help spread the word about the collection, BaubleBar relied a lot on bloggers who would snap pics of their pets in the collars, and then post on social media using a BaubleBar hashtag or shout out. Because the response was overwhelmingly positive, the 4-year-old company is planning on launching more pet collar collections in the future.
Although Evans is positive there will be more collar collections in BaubleBar's future, the fate of this first collection is a bit unclear. The collars are currently available at a discounted price on the site but Evans is unsure about how much longer they'll be up. So, if you were looking for an excuse to buy one, you've just found it.
While these flashy collars might not be the most practical for long hikes or playing Frisbee, they're the perfect accessory to turn man's best friend into woman's best friend.
Related: Dogs Can Indulge in Facials, Pawbar and Champagne Room at Pussy & Pooch Boutique
Main image via Instagram