With New York Fashion Week underway, models are the stars of the show, walking down the runway donning the latest trends we all need to keep our eyes on.
But for designer Anthony Rubio, the models are the accessories — and dogs are the showstoppers.
"I was the first in the history of any fashion week to put dogs on the catwalk, not as accessories but as actual models," Rubio tells This Dog's Life.
Related: The Store Greeter Behind This Super Trendy San Francisco Shop Is a Dog Named Tiger
In his fifth year at NYFW, Rubio presented both women's wear spring/summer 2018 collection, alongside elaborate dog couture at the Art Hearts Fashion SS/18 hosted by Nick Cannon.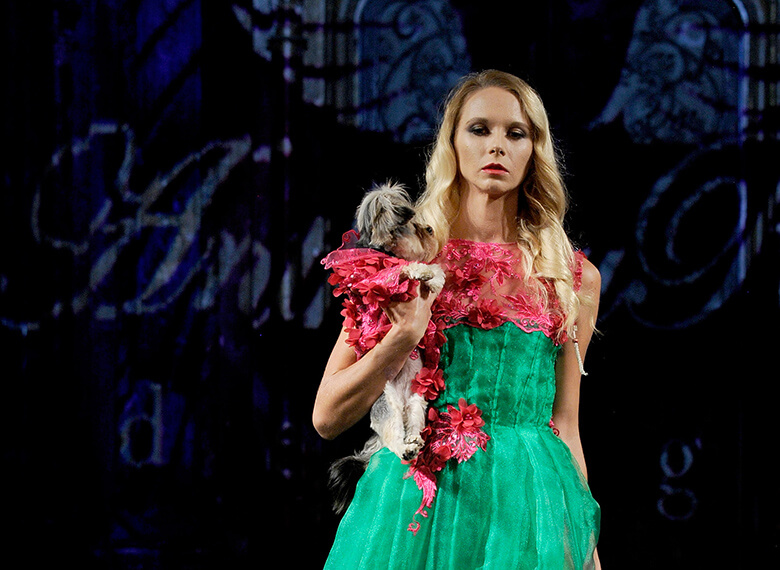 "My fashion creations are manifestations of my love for the arts," says Rubio. "Combined with my love for animals I am continually inspired and motivated."
The inspiration for this collection came from his three-week trip to Greece, in which he took in the cool colors of the Aegean Sea, tile works from artists and mythological goddesses.
He used his vision to design suits and dresses using organza and glass beads. As for the pups, they were dressed to the nines in intricate dog attire, including brightly colored capes, tassled coats and embroidered top hats.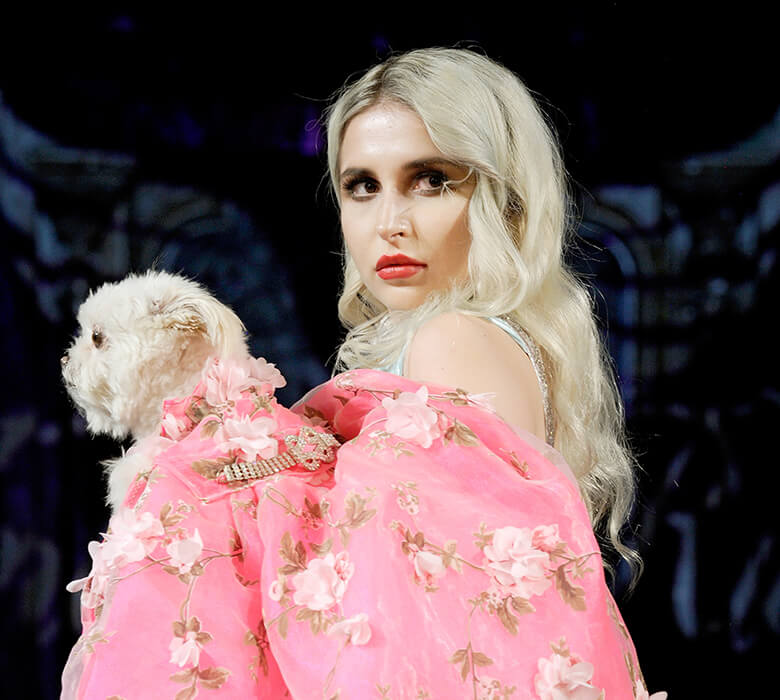 Related: Fetch Eyewear Is Helping People 'See' the Power of Giving Back to Rescues
While celebrity dogs strutted their stuff down the catwalk, Rubio made sure to also include pups looking for homes, or those who were adopted from rescues.
There was Henry, a dog adopted from New York City Bideawee, who is now living the extravagant life; Rex, a muttigree rescued in Puerto Rico and Wyatt, a poodle from The Guide Dog Foundation, an organization that provides seeing-eye dogs to those in need.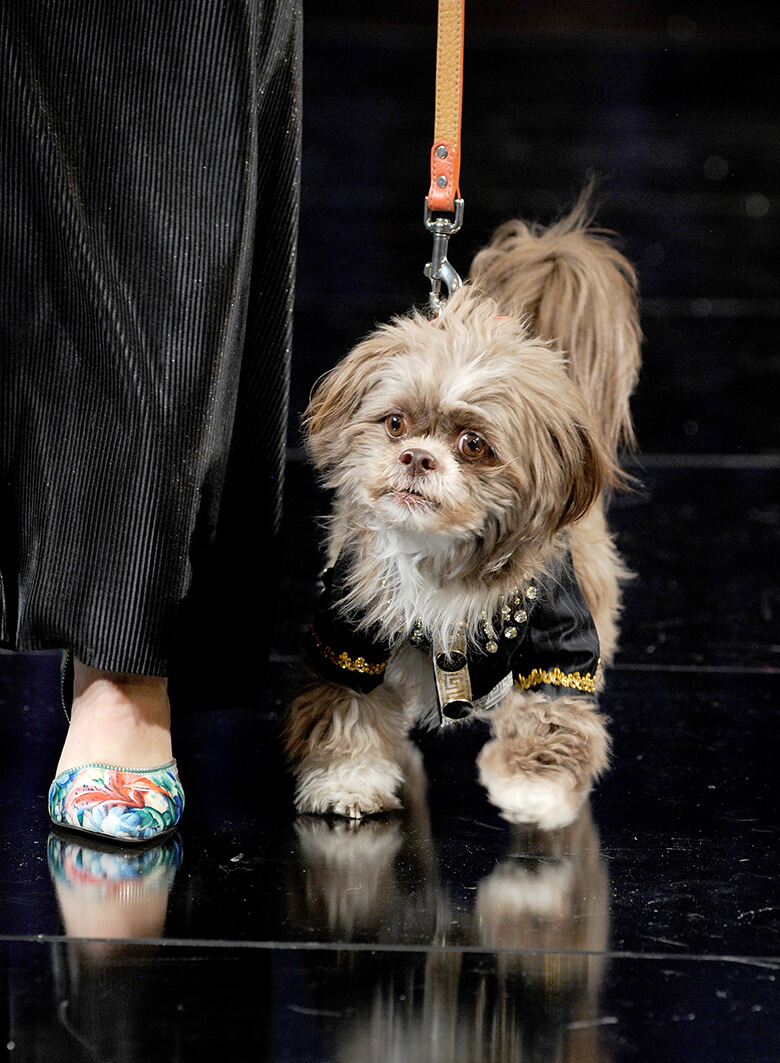 Related: 11 Better and Cheaper Alternatives to Your Vet's Awful Cone of Shame
"Fashion Week provides a platform for me to share my pet couture creations as well as women's wear while at the same time bringing to light the plight of the unfortunate pets seeking love and forever homes," Rubio says.
Here are a few of our favorite shots from the show: