With the Super Bowl around the corner, brands are getting ready to reveal their best commercials during the biggest sports event of the year, including Doritos.
In its 10th year, and last, the brand is again partaking in its "Crash the Super Bowl" contest, in which homemade commercials compete for votes to be featured during the Super Bowl and take home $1 million. This year a trio of rescue dogs are vying to take the cheesy, cool-ranch crown.
Related: Munchkin the Shih Tzu Gets Pumped Up for Super Bowl
In an ad called "Doritos Dogs" Jacob Chase directs three dogs that are tied up outside a grocery story scheming to try and get their hands, or paws, on a bag of Doritos in the store. They try everything — from distractions to hiding in a shopping cart. In the end, they finally come up with a successful idea.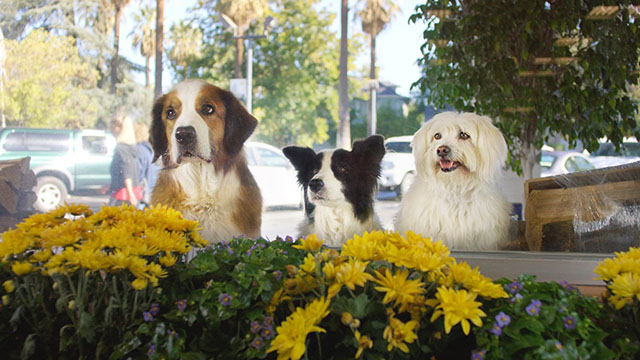 While all three featured in the clip are rescue dogs, their acting experience runs the gamut. The two larger pups, named Logan and Bolt, have experience on commercials and in movies, with Logan even landing a role on Hotel for Dogs. On the other hand, the little white one, named Miz, never had stepped on a set. In fact for some of her life, her paws are thought to have never touched the ground. Rescued by Los-Angeles resident Chase, the dog was believed to be a puppy-mill dog, as she just had a litter and had never interacted with humans before.
"She'd never touched grass or carpet and was quite miserable when we first got her, Chase tells us and explains this demeanor led to her full name, Misery. "But as the weeks went on, she really started warming up to me and my girlfriend and now she is the sweetest most loving dog."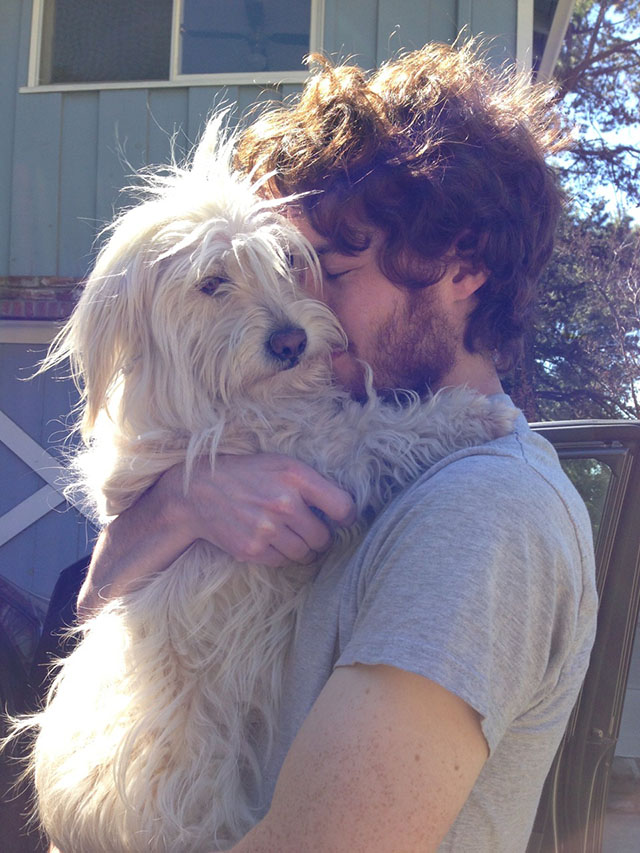 And now she is comfortable being a dog, rather than a breeding machine locked up in a cage.
"Most of my time with Miz is spent rubbing her belly and taking her for constant walks," says Chase. "She recently discovered a squirrel that lives in a tree by our house. She's happy to sit at the foot of that tree and stare at the squirrel for hours."
But her squirrel-chasing skills talent doesn't really give her the correct skills for the screen. So, how did Chase get Miz, along with the other two dogs, to try various tactics to nab a bag of Doritos? With the larger dogs already trained, the focus was on Miz. Chase's girlfriend's aunt and uncle are professional animal trainers, so they played a huge role in getting Miz to learn her cues (treats helped, too!).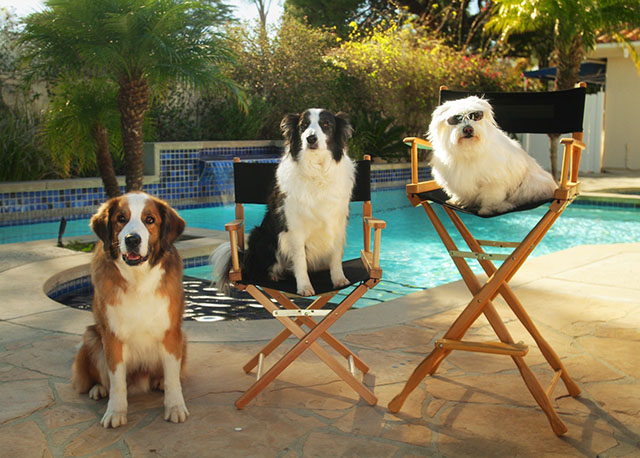 Related: Budweiser Will Again Tug at Our Heartstrings With Latest Super Bowl Ad
When not making thousands of people smile in her latest ad, Miz's unconditional love has helped make her owners' lives better.
"Miz has been a huge inspiration to both me and my girlfriend," Chase says. "She has helped my girlfriend overcome her struggle with depression and she has helped me grow as a writer."
Miz, and her crew, are up against two other ads. One called, "Ultrasound," shows a couple looking at an ultrasound and their baby reacts to the husband eating Doritos. The other called "Swipe for Doritos" features a man looking for his ideal matching using a Tinder-like app. After meeting several of his swipes, he finally finds a connection: a senior lady that loves Doritos.
While the winner will take home a cool million, have a commercial seen by million and the opportunity to work with director Zack Snyder on a Warner Bros. project, the runners-up will each receive $100,000.
To vote, head over to Doritos' Crash the Super Bowl. You can vote once per day, per device.
Related: Android Jumps on Dog Bandwagon With Latest Ad
Below is the full commercial of Doritos Dogs: