Getting lost helped a dog in dire trouble get found.
Late last month, realtor Casey Lawrence got disoriented while showing a property in rural Rock Hill, S.C.
Lawrence stumbled upon a severely wounded pit bull, one believed to be a bait dog dumped after no longer of use. The pit bull was cold to the touch, his body was in shock, and he was surrounded by dog carcasses. If it wouldn't have been for Lawrence discovering the dog, he would have likely faced the same fate as the deceased animals.
Related: Behind This Heart Wrenching Picture Is a Major Issue Rescue Organizations Face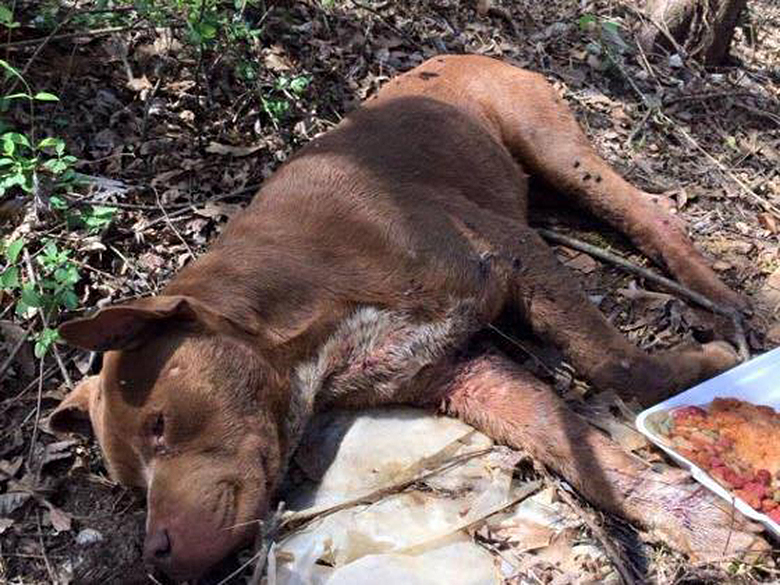 Lawrence, who also was on the board of directors for Every Life Matters Animal Rescue, acted quickly. Taking the dog to Baxter Veterinary Clinic, staff began working on the dog, now named Rambo.
Once stabilized, a technician began cleaning his wounds in a warm bath, a loving gesture we are guessing the dog never received before.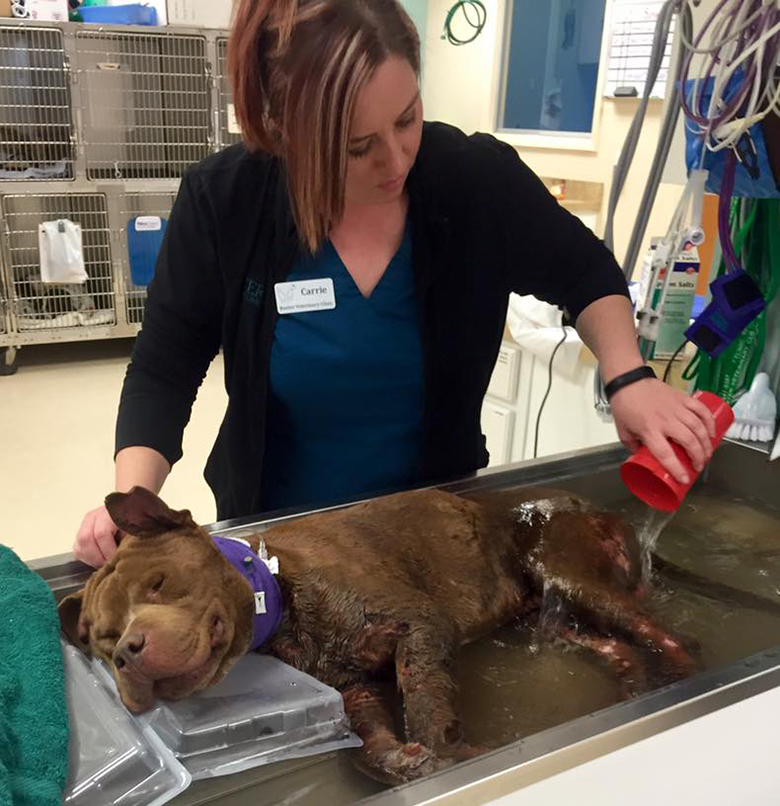 Despite the trauma, neglect and abuse, Rambo did not give up on humans – he continued to wag his tail and give the staff kisses.
Related: Letter to Former Owner Thanks Him for 'Raising Such an Awesome Meatball of a Dog'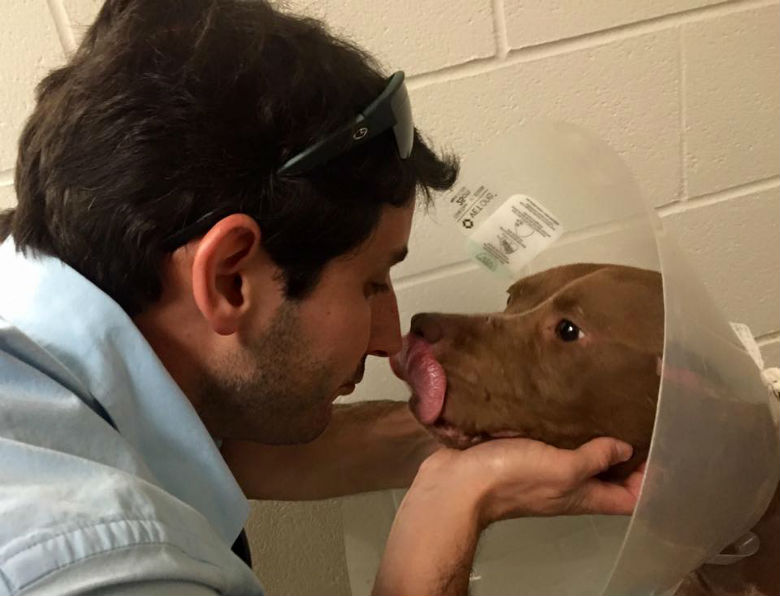 He was recently transferred to the Charlotte Animal Referral & Emergency center to continue his recovery process. He will need to undergo various treatments and surgeries, with his first operations occurring last week. Rambo had to have both his legs amputated below the ankle. It is believed his ankles were tightly bound with ropes, preventing him from fighting back.
Rambo is living up to his name: a fighter. He is doing all he can to show the world he deserves a second chance – he is eating, at ease at the clinic and loves cuddling with his moose stuffed animal.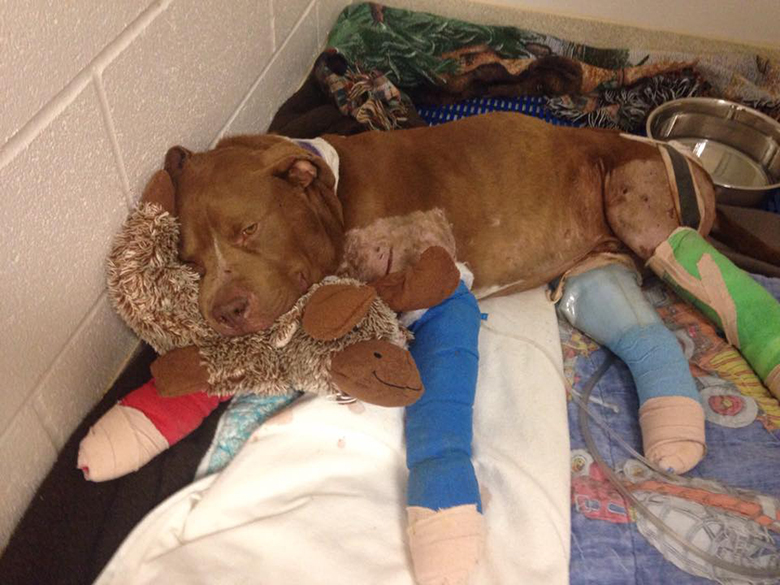 Every Life Matters Animal Rescue and donations from the community have helped cover the costs for Rambo but they, like other rescue organizations, continue to need funds to continue paying for his recovery, along with all the other dogs who need help.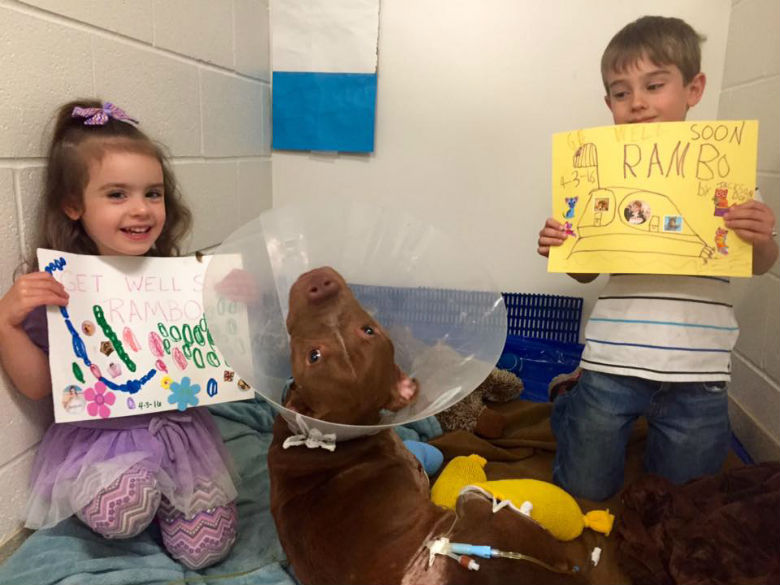 A YouCaring page has been set up for updates and for those interested in donating. In the meantime, investigators are searching for Rambo's abuser(s). If you have information, please contact the Rock Hill, SC police at (803) 329-7200.
Related: Vet Gets Terrified Dog to Come Out of Her Shell By Eating Breakfast With Her
Main image Facebook