After missing for more than a week, a senior blind dog was miraculously found in California's Santa Cruz mountains.
Named Sage, the Labrador had disappeared from her owners' backyard in Boulder Creek, California, after the family thought they had brought her inside for the night.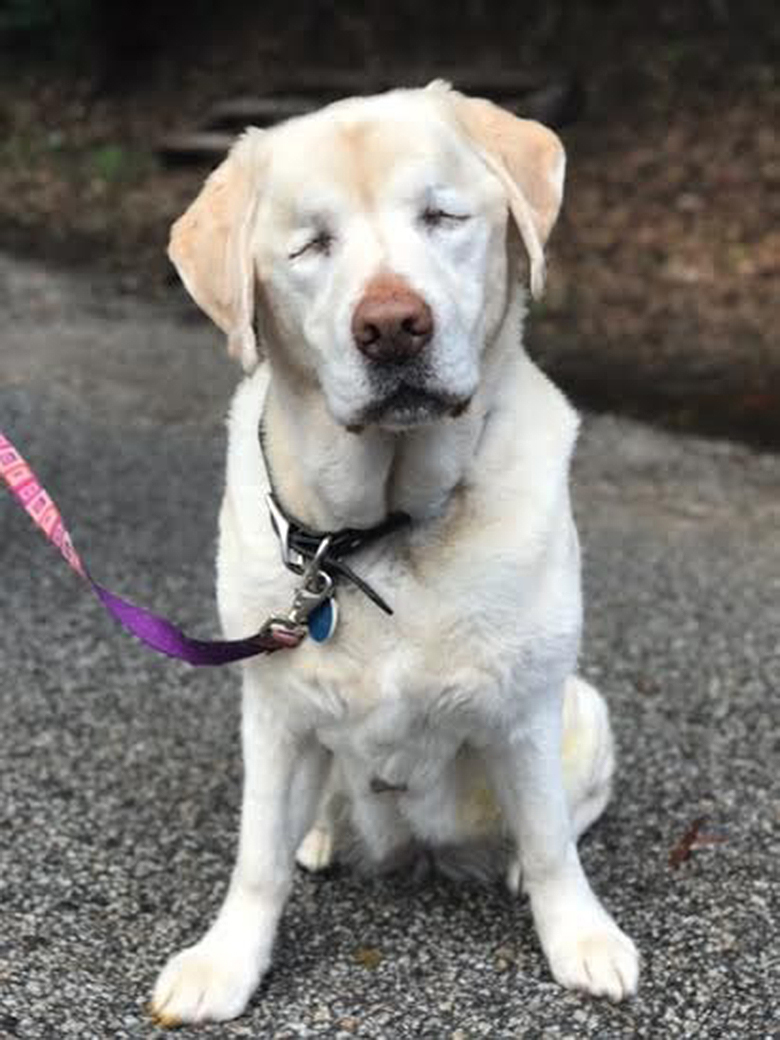 Family, neighbors and friends searched extensively for the 12-year-old dog, reached out to the community and put up a $1,000 reward, yet, they couldn't find her. And with recent mountain lion sightings and a storm that had moved into the area, things weren't looking optimistic.
Related: Dog Acts as 72-Year-Old's 'Pathfinder,' Helps Her Survive 9 Day In Desert
"We'd almost given up hope," owner Beth Cole told KSBW.
Fortunately, they didn't.
This past Saturday, Cole's neighbor, Dan Estrada, and a friend, Victor Lopez, were hiking with their two dogs in the mountains, when they saw a big dog by the stream, according to the outlet.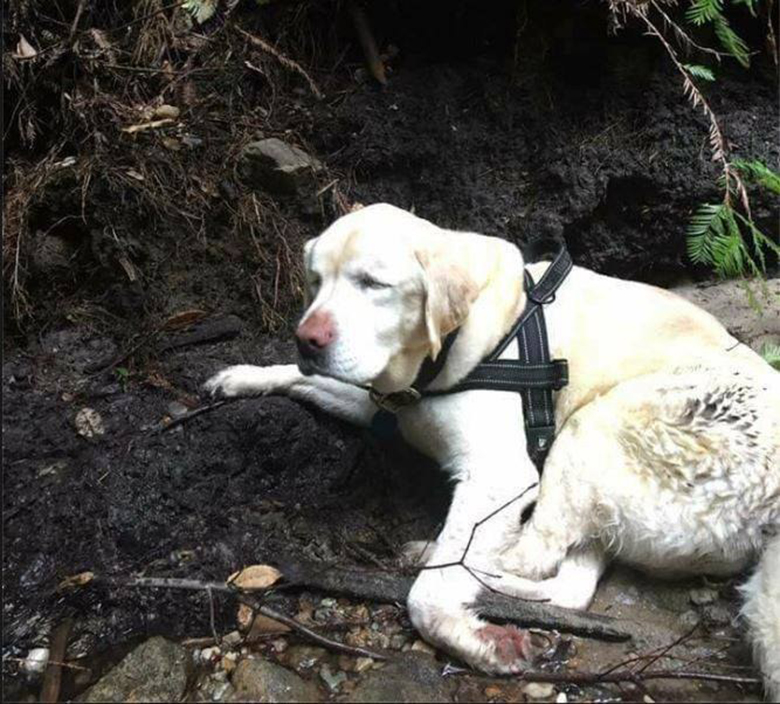 At first, they thought the dog may have been dead, as she wasn't moving. However, when Sage heard the men talking and sensed the two dogs, she lifted her head and wagged her tail.
Related: Hikers Use Their MacGyver Skills to Rescue Dog Trapped in Pool of Freezing Water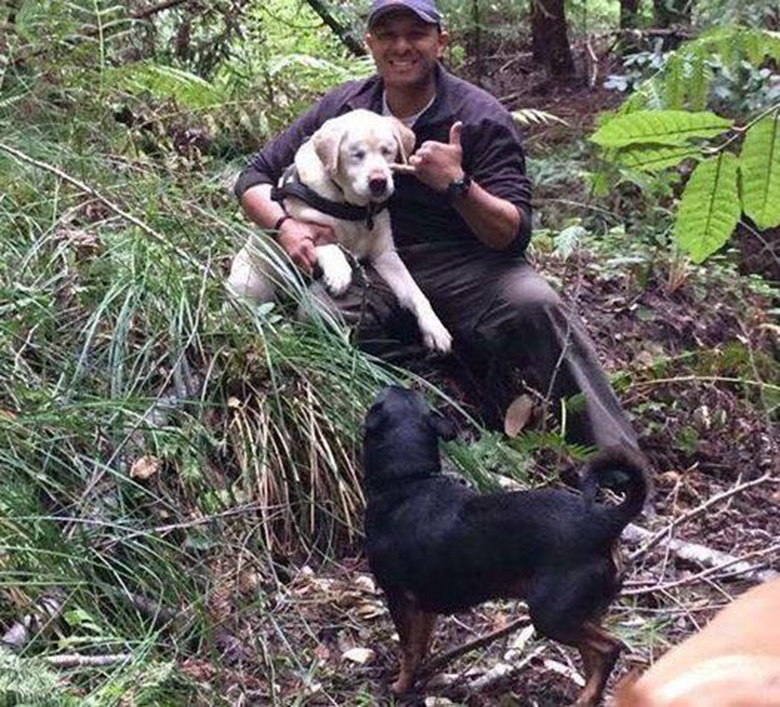 While she had enough energy to greet them, when she tried to walk up the treacherous path, she had difficulty. Estrada put her on his shoulders and brought her to safety, the outlet states.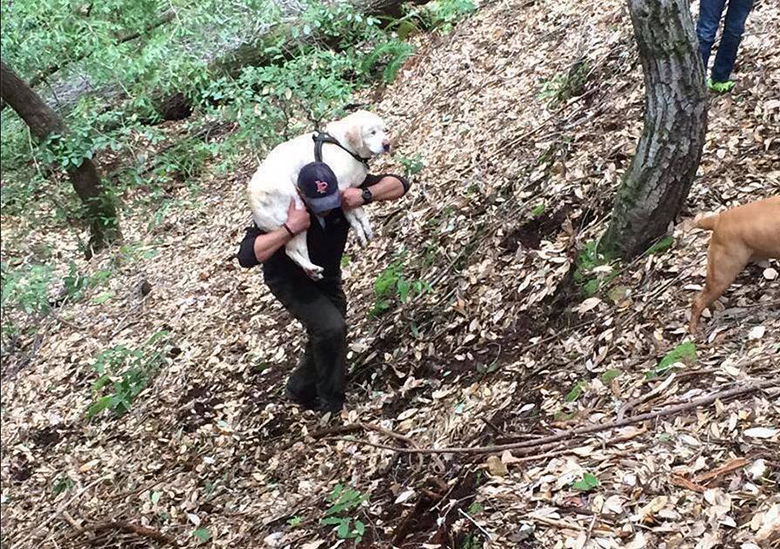 The reunion was heartfelt and emotional with the Coles very happy to be reunited with Sage.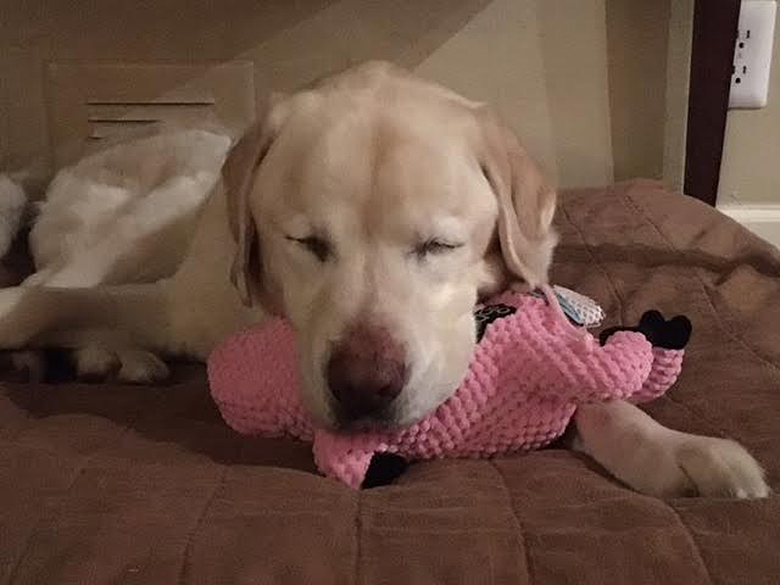 Estrada turned down the reward, and instead asked the family to donate it to a local shelter.
Related: Boy Survives Mexico's Wilderness Thanks to a Loyal Dog