Justin Bieber is at it once again. The pop star recently pawned off his dog to a friend, who is now stuck with an $8,000 bill for a life-saving surgery.
Todd, a chow chow, made his debut on Bieber's account this past August, introduced as his "new little fluff ball."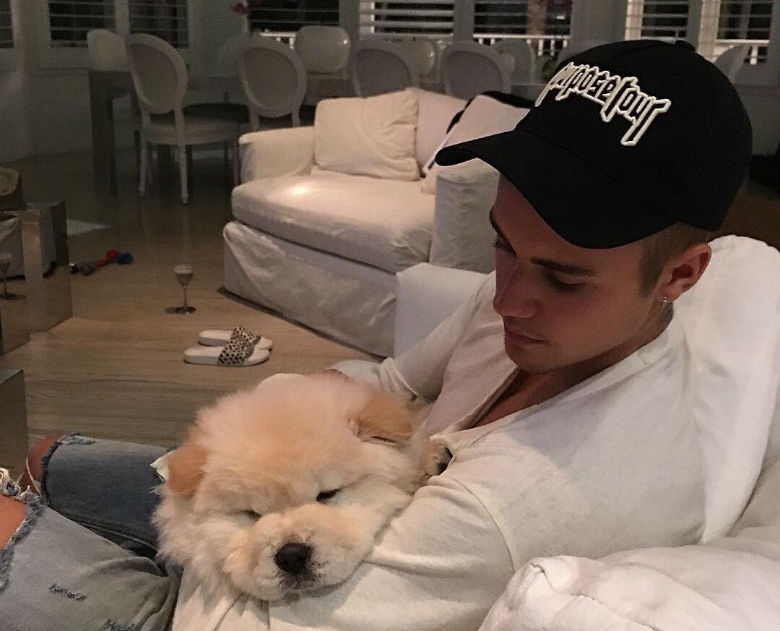 His infatuation with the dog was short lived. Bieber gave away Todd to his backup dancer, C.J. Salvador. While TMZ reports that the pop star gave away his dog because of his schedule, Bieber's camp told another outlet that the puppy didn't get along with his Yorkshire terrier.
Related: Actress Anna Faris Is Put on Do-Not-Adopt List After Her Dog Was Found on the Streets Malnourished
And now Salvador is pleading with the public to help him and his family save the dog. The dancer took to GoFundMe in hopes of raising money for a life-saving surgery. Salvador wrote on the page that the dog "is a 7-month-old chow chow born with a birth defect called 'sever hip dysplacia.' Long story short, by the time he turns 1, he won't be able to walk, run, let alone play."
Salvador added that his options are to have Todd put down or get surgery.
"So I am humbly asking you to donate anything," he stated.
Related: Carrie Fisher's Dog Says Goodbye to His 'Mommy'
He needed to raise $8,000. (Keep in mind Bieber is reportedly worth $56 million). Fortunately, to date, the campaign has raised $8,700, with a big chunk of it coming from Will Smith's son Jaden. The campaign is now closed.
This isn't the first time Bieber has abandoned his pets, or caught the ire of animal lovers. The pop star had to have his monkey, Mally, rehomed after it was seized by customs, he gave away his hamster Pac to a fan in the front row of one of his concerts and his snake Johnson was auctioned off to charity.
Also, we reported in December of 2014, that Justin Bieber's dad, Jeremy, was accused of throwing their adopted American bulldog off a second story balcony after the dog allegedly bit Bieber's younger brother Jaxon.
Related: Celebrity Dogs Recreate Kanye West Music Video for a Good Cause
After the story of Todd was known. Salvador took to his Instagram account to clear the air, stating he didn't reach out to Bieber for money, because the singer has nothing to do with the current situation, and Todd's condition wasn't known until recently.