When a dog went digging in his backyard, he found more than he bargained for — a lot more.
This month, a golden retriever named Kenyon dug up what his family thought was a time capsule in their backyard. The Oregon household filmed themselves opening up the capsule to document the big reveal. But instead of finding nostalgic items, letters from the past and photos, the dog had uncovered drugs.
Taking the package to the Yamhill County Sheriff's Office in McMinnville, officials said Kenyon had dug up 15 ounces of black tar heroin, worth approximately $85,000.
Related: Everything You Need to Know to Have a Happy and Safe Summer for You and Your Dog
To thank the pup for his good deed, the sheriff's office presented Kenyon with a Yamhill County K9 citation ribbon and named him an honorary narcotics K9 for life.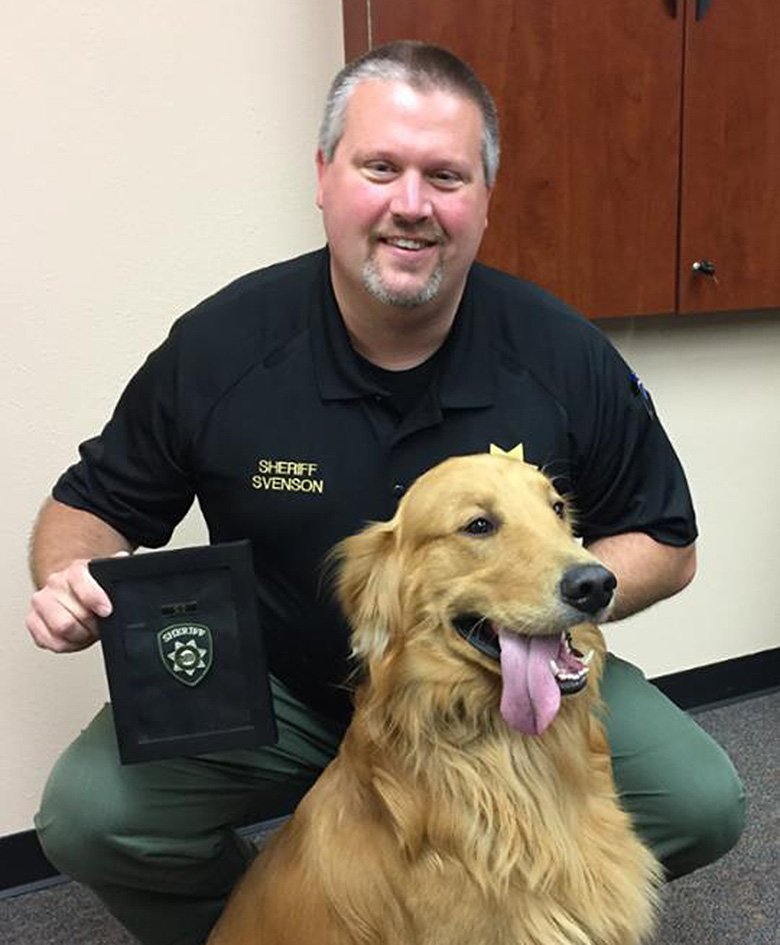 He also got a shout-out on social media, with a post on the sheriff's office stating:
"Sheriff Tim Svenson praised Kenyon for his backyard discovery and said, 'Opioid addiction and overdose deaths are on the rise and with the help of Kenyon this large quantity of heroin is removed from our community."'