After a custody battle erupted over a 3.5-pound Chihuahua, the fate of her future was recently determined, and now she is back home with her original owner.
On April 4, the Chihuahua, named Rosemary, escaped the home of Alec Nygard in Cameron Park, outside of Sacramento, California. "I immediately got me into gear and I just had to find my baby!" Nygard tells This Dog's Life." I went door to door frantically asking neighbors if they had seen Rosemary around." In hindsight, his attempts to locate her were fruitless.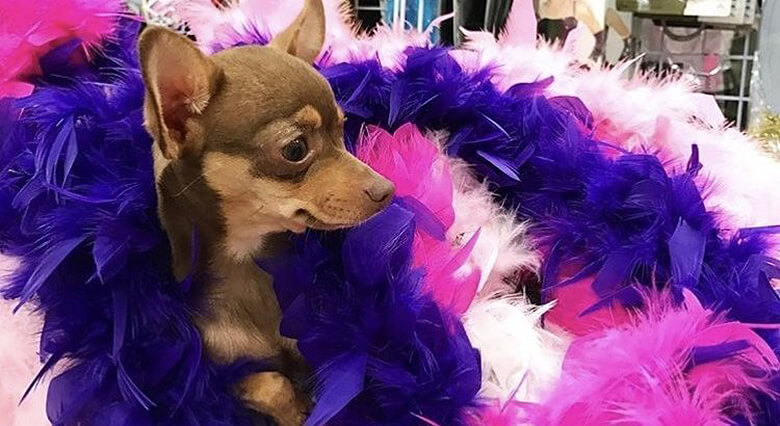 A Good Samaritan had spotted the dog and brought her to the Sacramento County's Bradshaw Animal Shelter, 40 miles away.
Related: 'Wolf Hybrid' Returned to Owners After DNA Test Reveals He Is Just a Dog
Without a collar or microchip, the staff had no way of identifying the owner. So, after the mandatory 72-hour hold, they put Rosemary up for adoption. Soon after a family decided to welcome her into their home.
After the adoption went through, Nygard found out that Rosemary was at the shelter and went to pick her up. But when he went to retrieve his dog, staff said she was already rehomed.
Related: After More Than a Week Missing, a Senior Blind Dog Is Found in the Mountains
Nygard, heartbroken, filmed Rosemary from behind a glass wall, as she desperately tried to reunite with him. Jumping up and down and excited to see him, people on social media wanted Rosemary returned to him, while others believed the Chihuahua should stay with her new family stating that if Nygard had her microchipped or a collar, this would have never happened. (The shelter will hold a dog for 10 days with proper identification.)
Poor Rosie she doesn't get why we couldn't take her home:( this was taken this morning before alec was kicked out of the shelter

Posted by Nicola Gloverhale on Tuesday, April 11, 2017
The new family initially refused to cave, but they eventually allowed Rosemary to be returned to Nygard after a phone call.
"They wanted to know the entire story and how she got so far away," he tells us, adding that after hearing about his special relationship, they decided she was best with him. "They aren't bad people at all. They just got caught in a crappy situation, and I thank them very much for doing the right thing and returning her to me."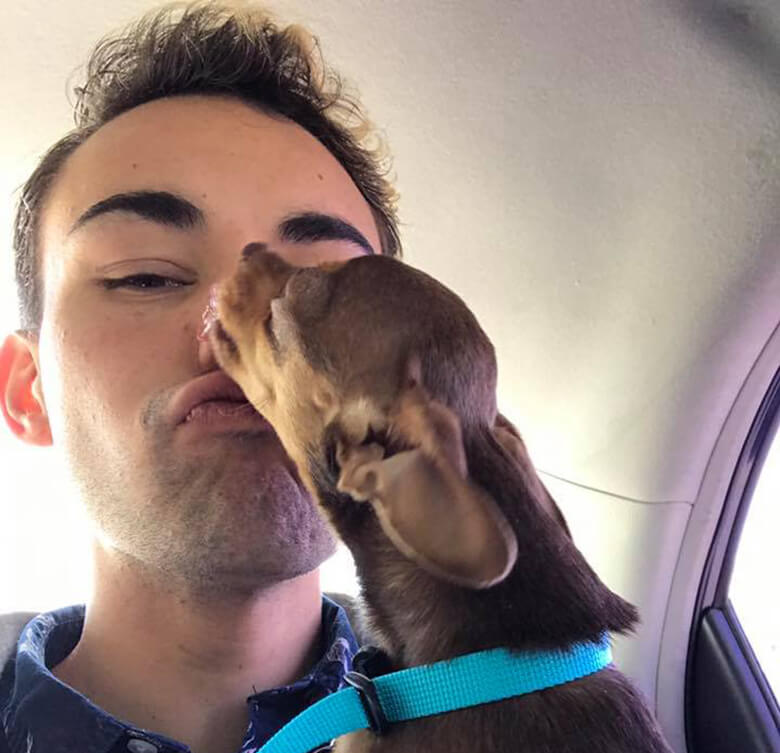 After spending a few days apart, Rosemary and Nygard were reunited last Friday.
Related: People Are Barking Mad After Ex Korean President Abandons Her 9 Dogs
Nygard is pushing for a change in policy to ensure this doesn't happen again in Sacramento county. He has started a petition to change certain rules, including the hold period and the ability for the owner to reclaim their pet.
As for Rosemary, "She doing great. She been so extremely happy to be back home," he says. "She's been seeing all her friends, humans and animals."