After Irish setter Thendara Satisfaction, known as Jagger, took home second place in his category at the prestigious Crufts show, owners Aleksandra Lauwers and Dee Milligan-Bott should be celebrating this week. Instead, they are heartbroken.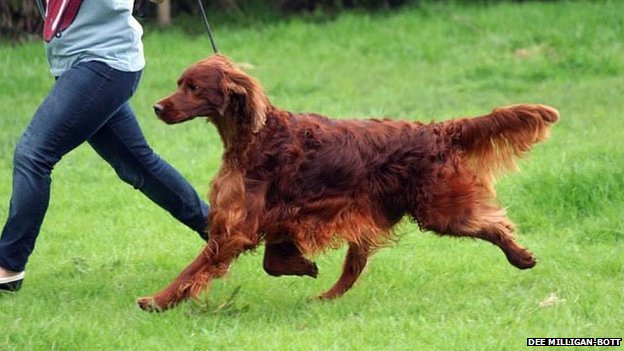 After returning to Belgium, their beloved dog has passed away after it was revealed he was poisoned while competing at the show. Jagger was apparently given meat cubes laced with slug killer and possibly rat poison.
Related: Supermodels Play Second Fiddle to Dogs at This Runway Show
While the murderer is still unknown, both owners do not believe it was a competitor of a show but rather someone that had "a grudge against dogs or the Crufts show," according to the BBC.
"We compete week-in, week-out against each other and we have one thing in common, we all love dogs," Dee Milligan-Bott told the outlet."I think and hope it was a random act by someone who hates dogs, an opportunist. If this is the case, it wouldn't be hard for someone to commit this crime."
The public has access to the dogs and are allowed to approach them. Because of this openness, it may be difficult to find the culprit.
It was reported that police are pursuing all leads.
Related: The Beauty Secrets of the Westminster Dogs
Images via BBC