A monastery recently welcomed a new member – and he couldn't be cuter.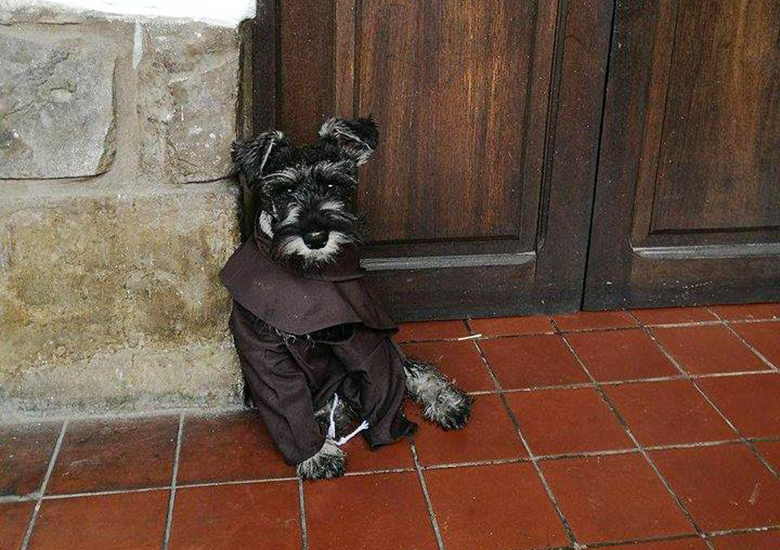 The Franciscan monastery of Cochabamba, Bolivia brought a stray dog into its scared fold, and he is just like his brothers, even wearing a habit like his fellow friars.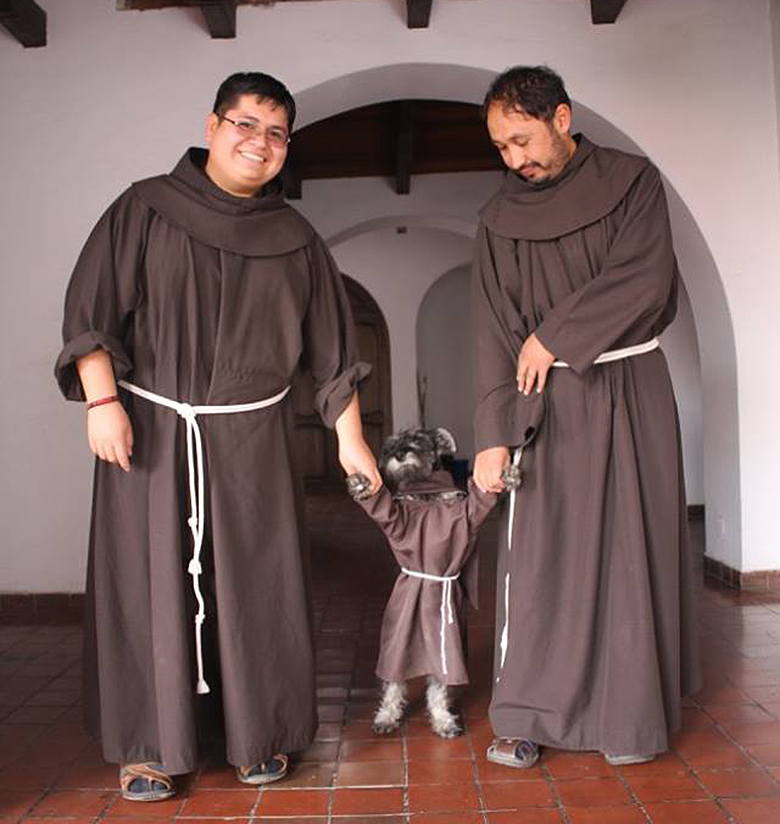 Related: John Stamos Wants You to Find the Next Love of Your Life in a Shelter
Named Carmelo, the schnauzer's antics in his habit has captivated the world, with his story going viral.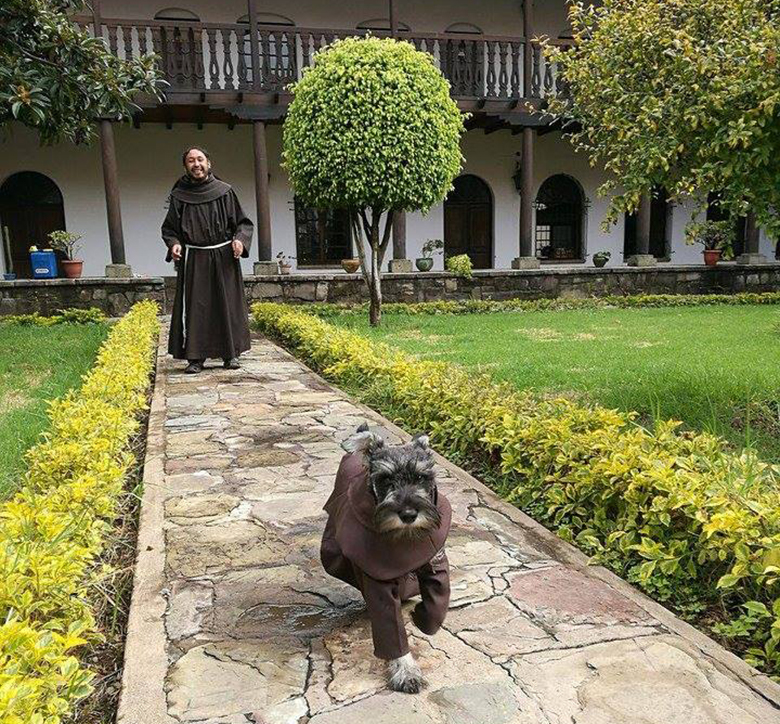 Posing with monks, the dog is seen running around the monastery, being snuggled and even checking out the fish.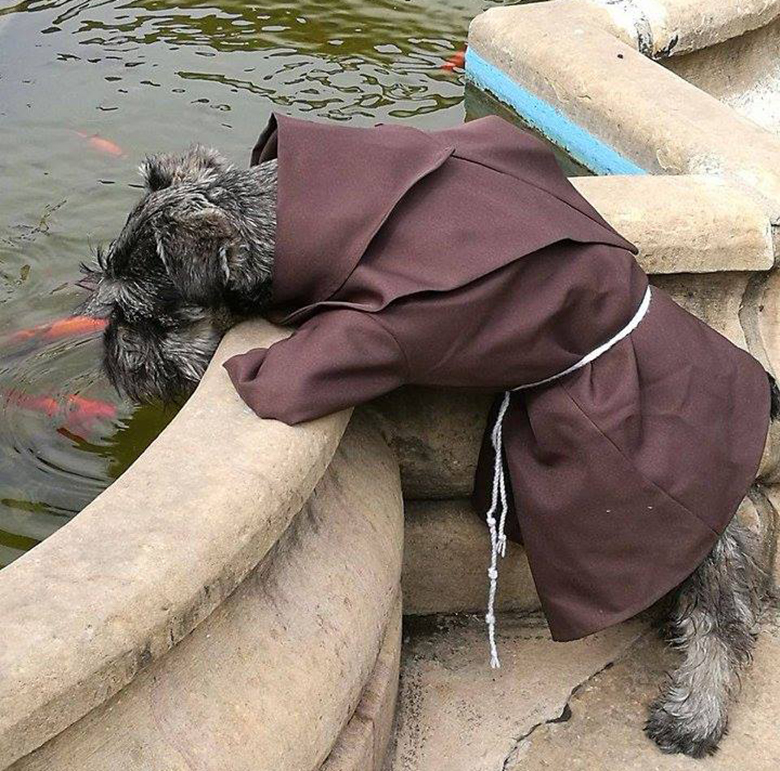 Related: Scotland Company Offers 'Pawternity Leave' for New Dog Parents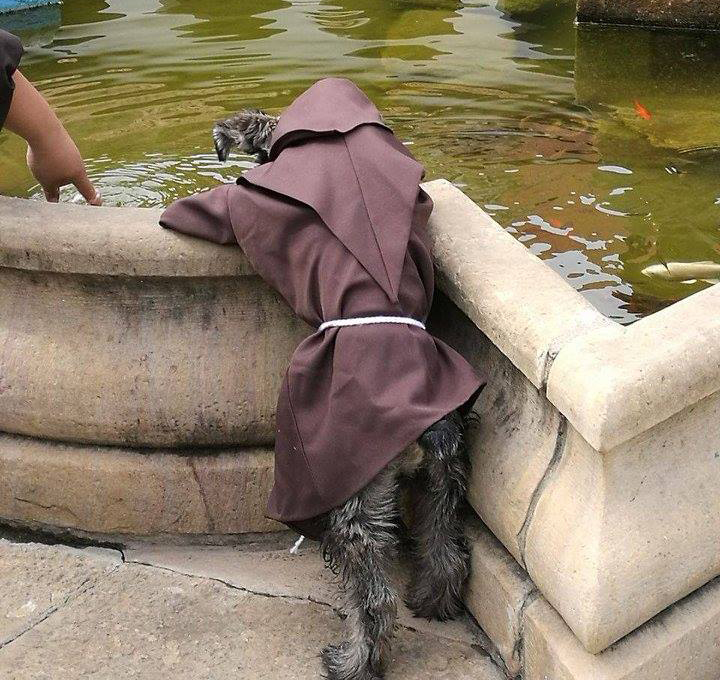 "Brother Carmelo preaching to the fish," Franciscan Kasper Mariusz Kaproń, who posted the pictures online wrote.
He even was honored with a formal title Friar Bigotón, meaning "mustache" in Spanish.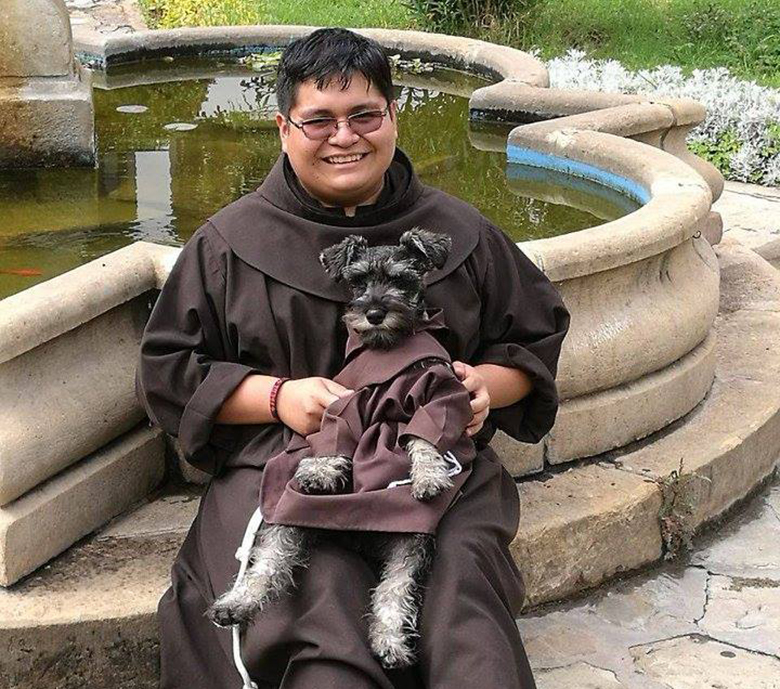 And while he is loving his new life, so is the community.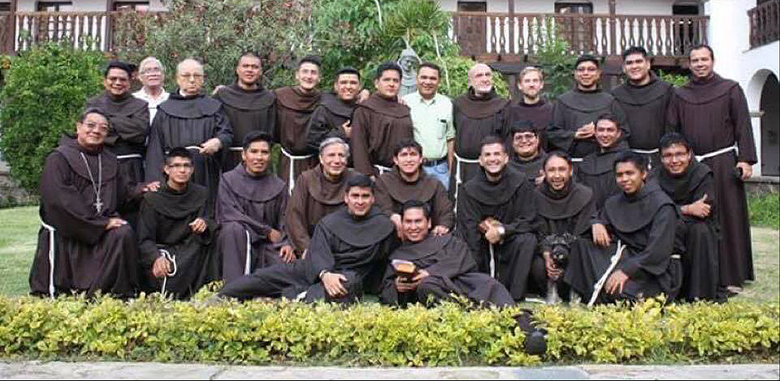 "His life is all about playing and running," Jorge Fernandez told The Dodo. "Here, all of the brothers love him very much. He is a creature of God."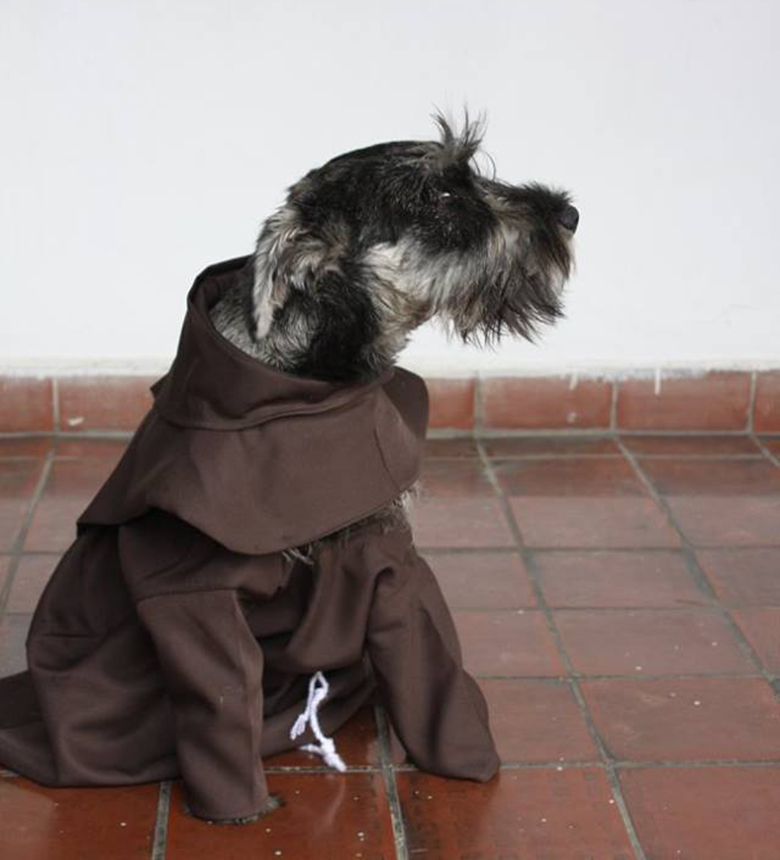 Related: Women's Group Knits Sweaters for Black Dogs to Help Them Get Adopted