In 2013, Spanish native Sergi Basoli was ready for an adventure.
So, the Barcelona resident decided to leave everything he knew — his family, friends and lifestyle — to embark on a solo kayak trip around the Mediterranean and document his journey on his website Rumbo Mediterraneo.
After about a year on the sea, Basoli landed on the island Sardinia and stumbled upon a dog in the town of Alghero.
"She was in the middle of the street and quite traumatized and was really confused," Basoli tells This Dog's Life.
He brought her to the vet and asked if the pup was going to grow any bigger than her current weight of 7 kg, or approximately 15 pounds. When the vet replied no, Basoli decided to make the mutt his.
Related: Thanks to a Wheelchair, This Pit Bull Gets to Enjoy Beautiful Adventures With His Owners
"She is going to be my dog for life now," he says, explaining he got the dog, who he named Nirvana, microchipped, up to date on registration information and her own passport.
The two have experienced many adventures together, including hiking, island hopping and swimming. To take it all in and enjoy the journey, Basoli tends to only paddle about 10 to 30 kilometers (or about 6 to 18 miles) a day for about four hours.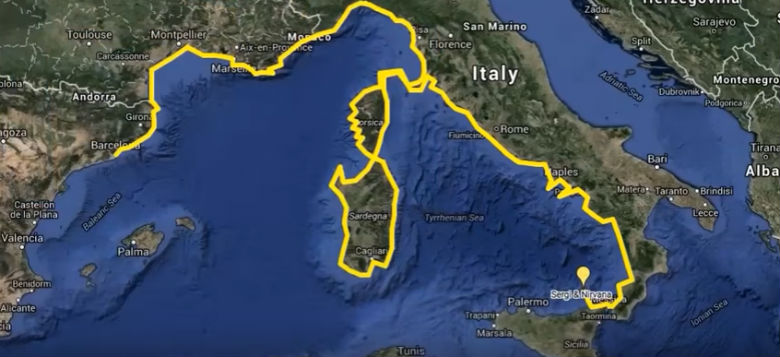 And to ensure Nirvana is safe during their travels, Basoli really had to be diligent in his training."She needs to do exactly what I do and say, because I know where it can be risky and where it isn't," he says. "When she can jump into the water and when she needs to get back to the kayak." Fortunately, Nirvana was a quick learner.
When the pair aren't on the water, they spend time on the beaches and in towns, getting to know the local culture, something Nirvana has had a surprising role in.
"People are very friendly to dogs, so when they hear the story they can't stop falling in love with the dog and that is a good starting point to meeting people," Basoli says.
While the trip has offered the beauty of the sea, the opportunity to meet wonderful people and enjoy once-in-a-lifetime experiences, it has also shined a light on very real problem: the Mediterranean Sea's environmental issues.
Overfishing, pollution and erosion are just a few of the issues continually occurring and to some extent Basoli and Nirvana's adventures, documented in both Facebook and Instagram, are trying to raise awareness while insighting change. And it has worked.
For this week's World Ocean Day, nonprofit Oceana, who works with Basali, reached an agreement with officials to limit overfishing and increase marine protected areas in Sicily's Strait.
Related: Thanks to Surfing Dog, Two Dying Girls' Wish Comes True
Unsure when the exciting adventure will be over, Basali and Nirvana will continue making their way around the sea and waves in the environmental world.  To follow their journey, head over to Rumbo Mediterraneo.
Here are some of our favorite pictures:
Sicily, here we come!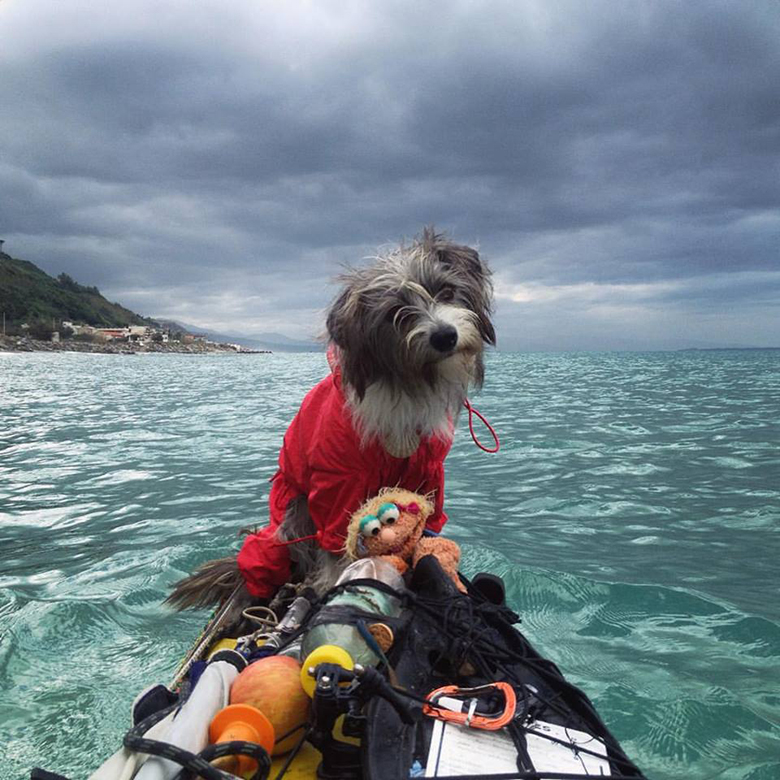 Volcano time on Aeolian Islands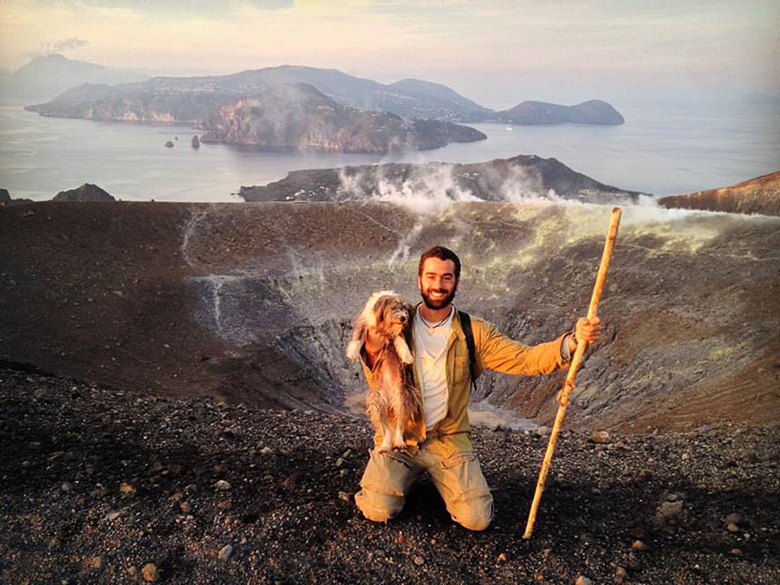 Meeting a possible love match on Alicudi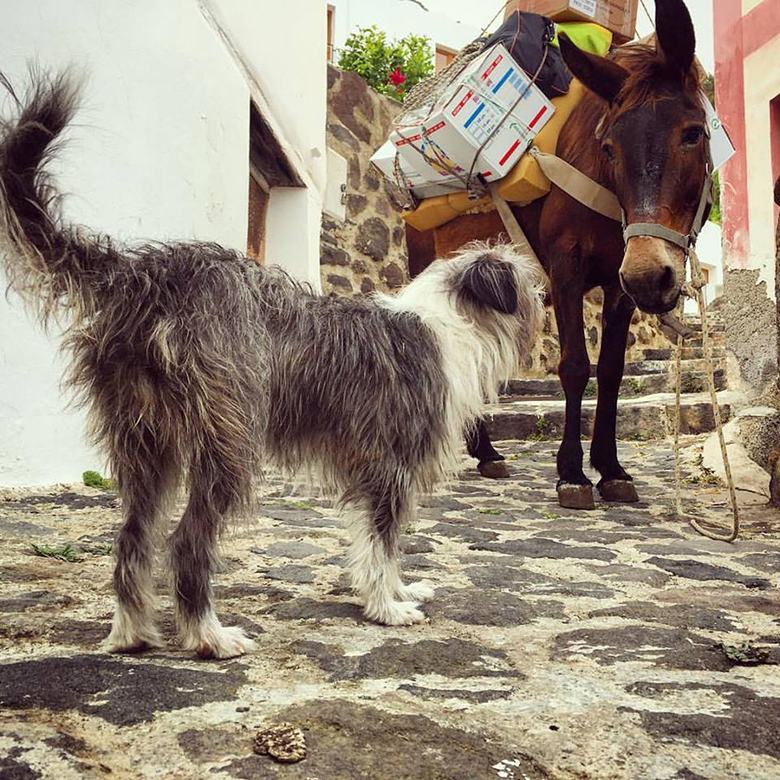 Looking out at the expansive, expansive sea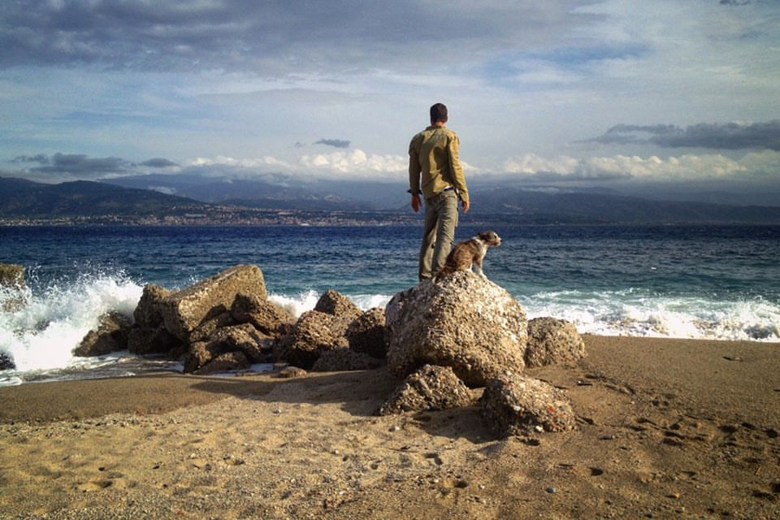 Synchronized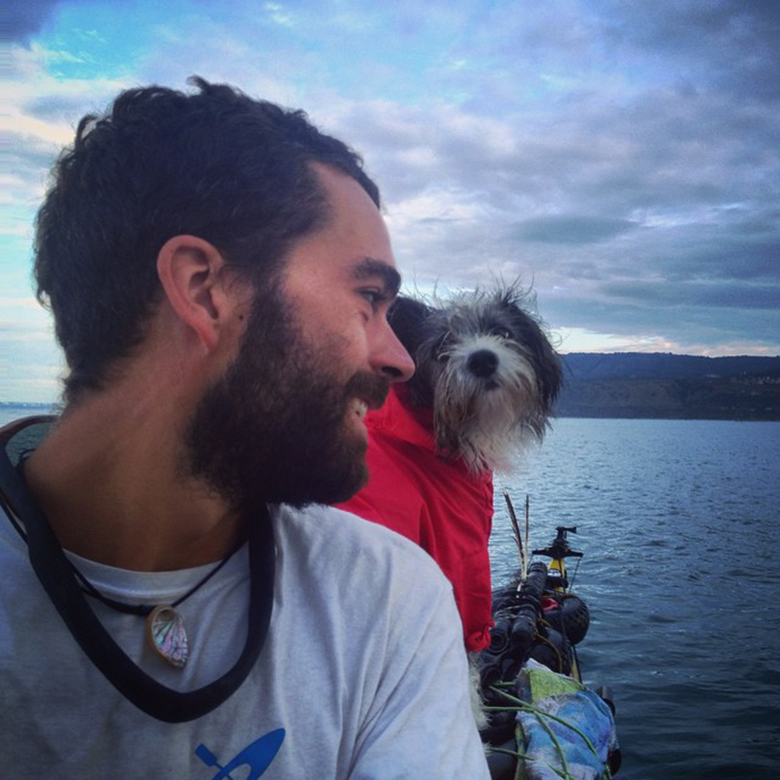 Getting in a swim before they say goodbye to the island of Lazio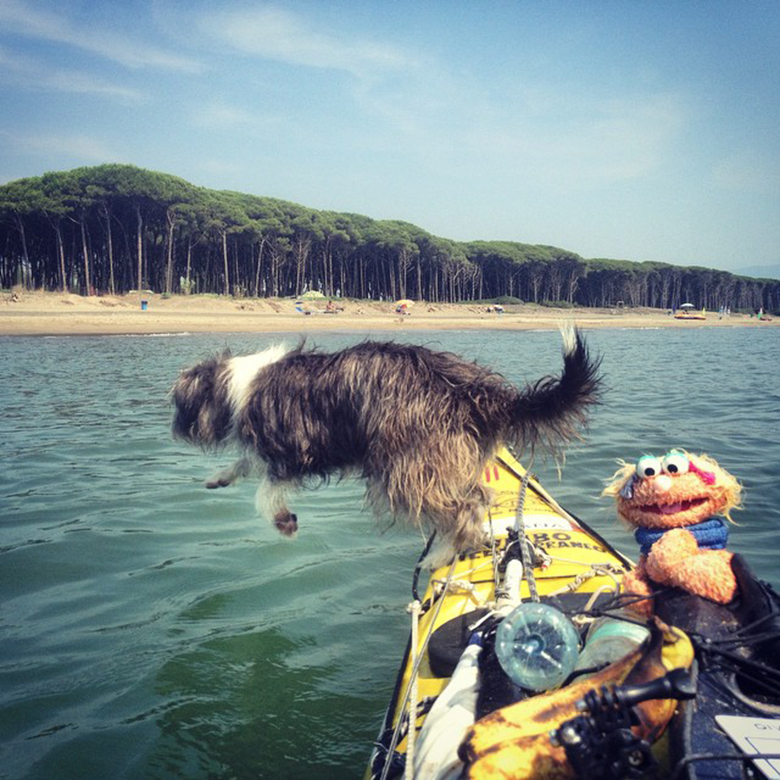 'Island Hopping'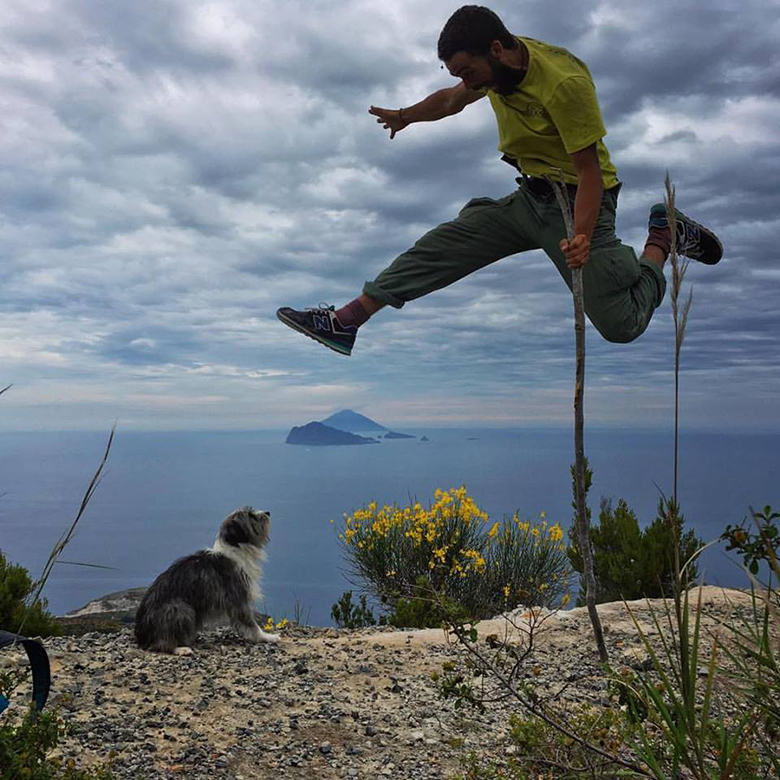 Being the co-pilot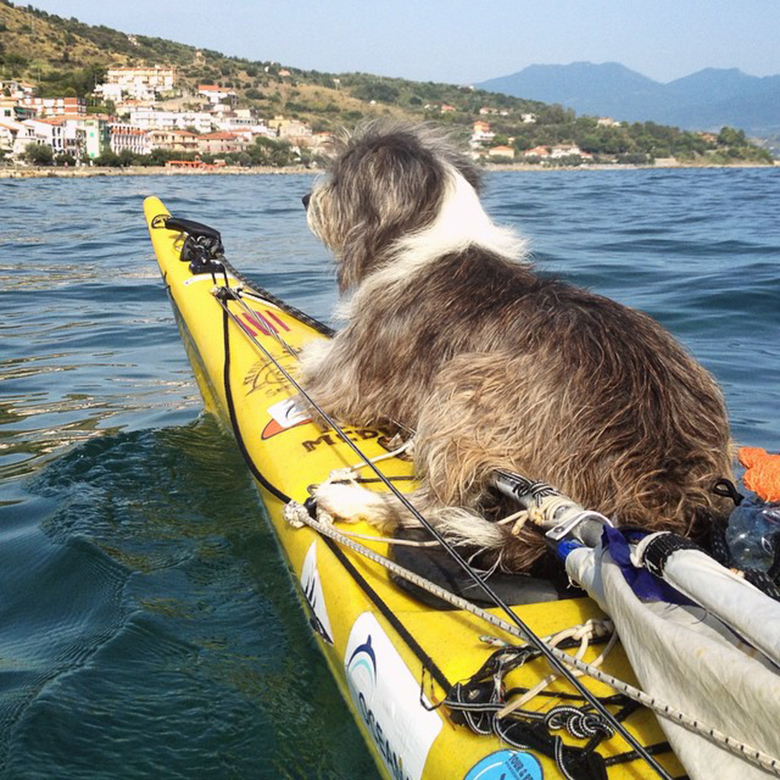 Enjoying the sunsets on the Aeolian Islands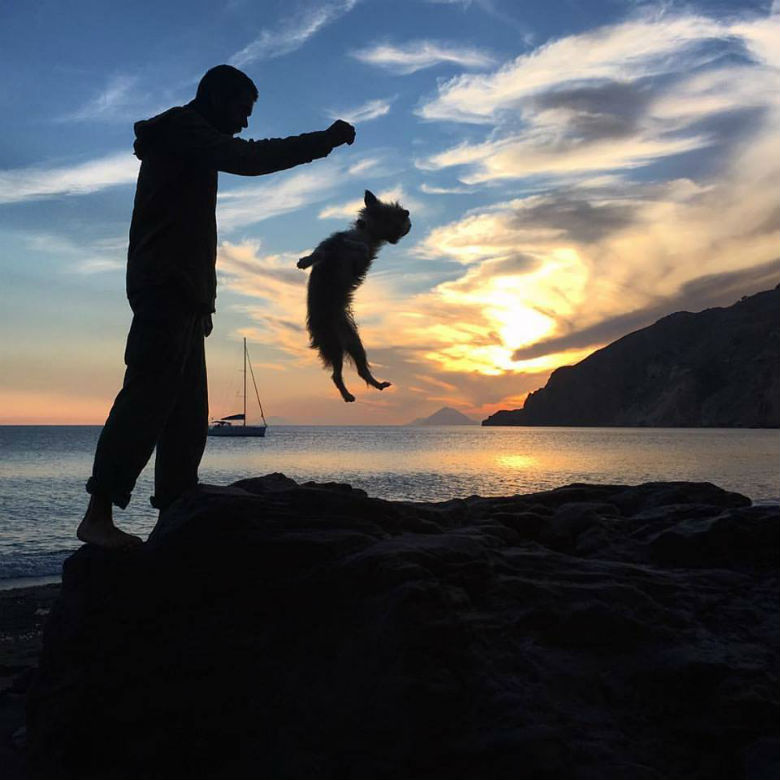 Saving the world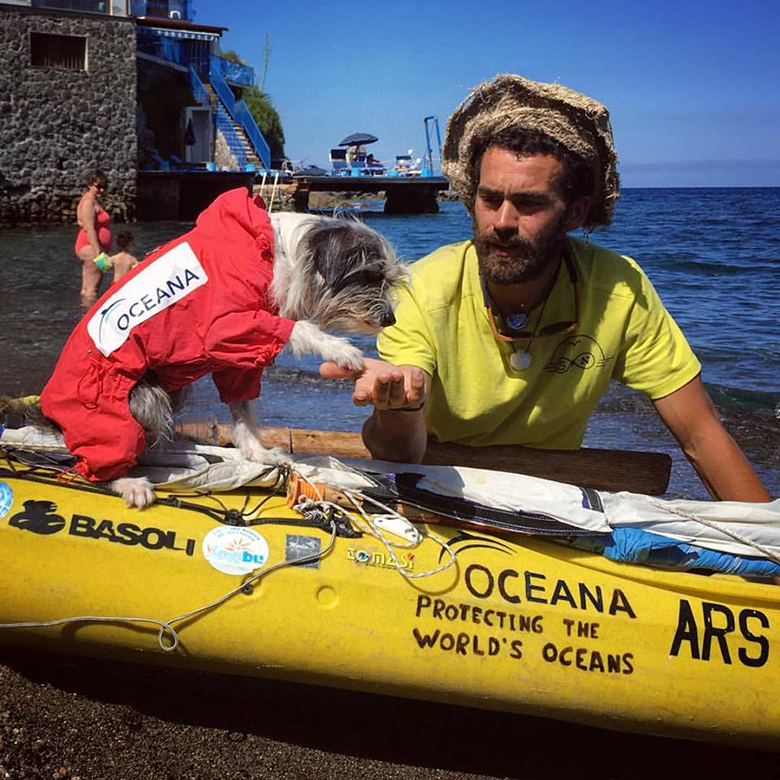 Related: To Remember His Dog, Man Sends Tennis Balls All Over the World to Owners