A dog was forced to chew off her own paw, after it painfully became entangled in the chain she had been living on for years.
Now named Treya, the dog lived at an abandoned house in Missouri for the past five years after her owner was murdered.
She survived because neighbors provided her food, water and hay for warmth during the winter season. "They did the best they could for Treya," says Natalie Thomson of Stray Rescue, the organization who took her in. "She lived in a very poor neighborhood, and they felt they had no resources available to them."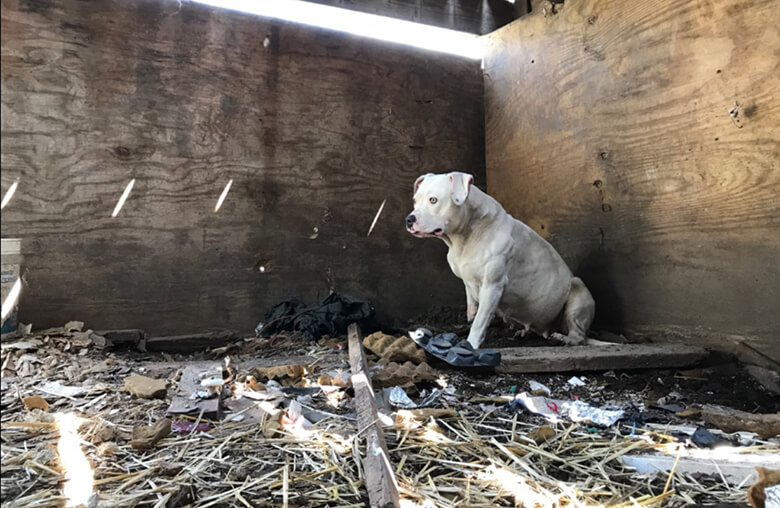 Related: Dog Rescued From Meat Trade Finally Gets Prosthetic Legs to Walk
Her predicament became unbearable earlier this year when her chain was wound around her paw so tightly, the pain became excruciating. To escape, Treya chewed off her own paw. It was then that neighbors decided to act. Someone called city officials, who went and got the neglected dog and brought her to Stray Rescue.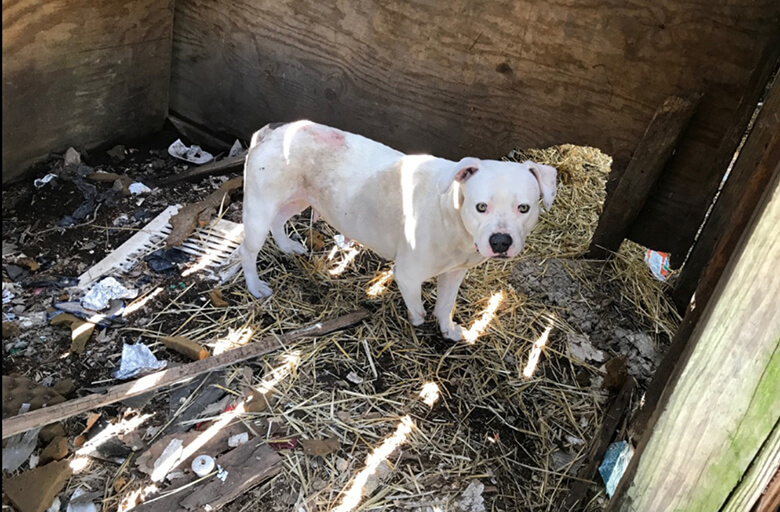 The organization assessed Treya's condition and besides her missing paw, she also had heartworm and skin infection. "Her paw has healed over time and she has learned to walk on three legs," Thomson. "We are looking into getting a prosthetic for her, as she is a strong, stout girl. We would love to see her run again."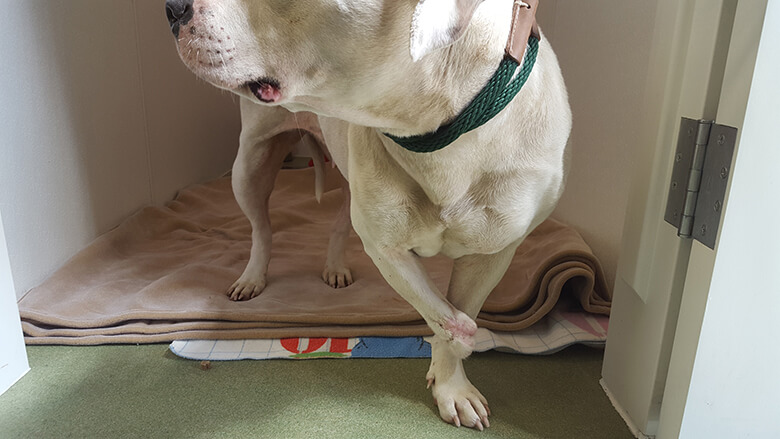 Related: Dog Named Cupid Captures Our Heart As He Learns to Walk With His 'Training Skis'
Her emotional scars were just as bad as her physical ones. Because she has had little human contact, Treya was fearful of people. "This girl was so shy and so scared when she first came in," Thomson says. "She was too frightened to go on a walk and just wanted someone to sit with her."
Now, in a foster home, she is given a second chance. "We discovered she loves to be around other people and dogs," she says. "We introduced her to Pinky, a small Schnauzer mix, also rescued, and she came right out of her shell. She is slowly gaining confidence."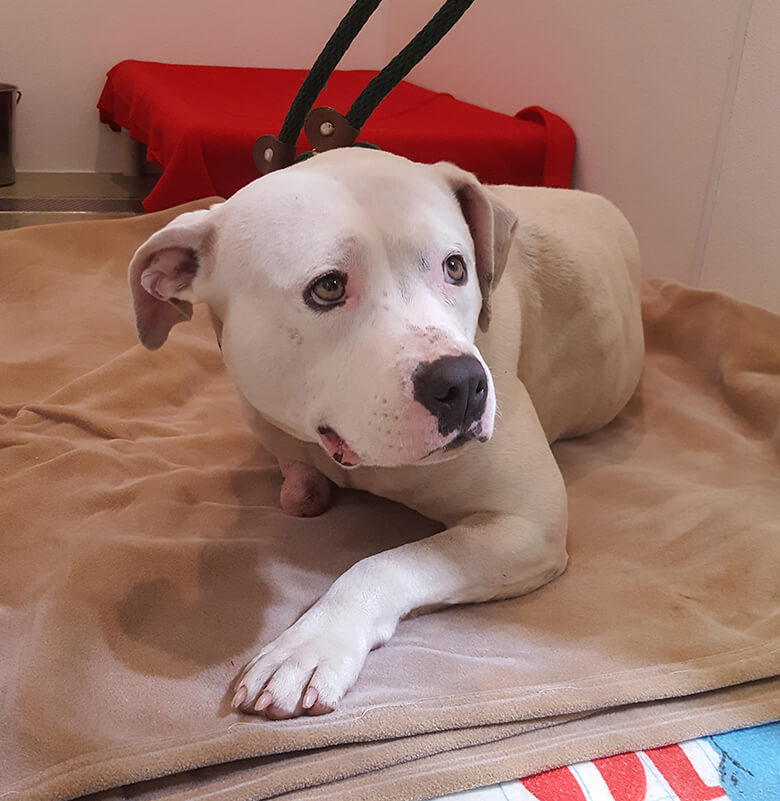 The hope is that Treya will soon have a loving home to call her own. "She would thrive with a family who has another friendly dog to show her the ropes."
Related: Mayor Dedicates a Fire Hydrant to Pit Bull With Incurable Disease
Here is a video of Treya:
Treya's Nightmare is overTreya's story haunts us all, but her new beginning is a beautiful one. Make a donation for her today and so many dogs living abandoned. https://www.givestlday.org/strayrescue

Posted by Stray Rescue of St. Louis on Thursday, May 11, 2017