After a woman learns she has cancer, she decides to live out her life on a fun-filled road trip with her dog.
Ninety-year-old Norma was diagnosed with uterine cancer, two days after her husband of 67 years passed away.
Instead of going through surgery, chemo and radiation and eventually ending up in an assisted living home, she decided to live her last days on her own terms: traveling around the country.
Related: 'Poh the Dog's Big Adventure' Ends: Instagram Dog Famous for Bucket List Passes Away
In a Facebook post, her daughter-in-law, Ramie, describes how Norma told the doctor, her decision to road trip:
"A tiny woman at 101 pounds and under five-feet tall, an exhausted Norma looked the young doctor dead in the eye and with the strongest voice she could muster, said, 'I'm 90-years-old, I'm hitting the road.'"
Naming the adventure "Driving Miss Norma" and documenting the trip on Facebook, Tim (her son) and Ramie, who own an RV and live on the road full time, decided to take Norma, along with her poodle, Ringo, with them.
Since last September, Norma has gone everywhere and seen everything, including Disney World, Yellowstone National Park, Mount Rushmore, the Rocky Mountains, the Grand Canyon and even went in a hot air balloon.
And while Ringo hangs with the clan as much as possible, he is also okay chilling in the RV when the outings are not suited for him.
Related: With Only Days to Live, Family Takes in Shelter Dog So He Can Experience Love
With nearly 300,000 following her adventures on Facebook, with many loving how Norma decided to choose to do things her way.
Here are a few of our favorites.
The International UFO Museum and Research Center in Roswell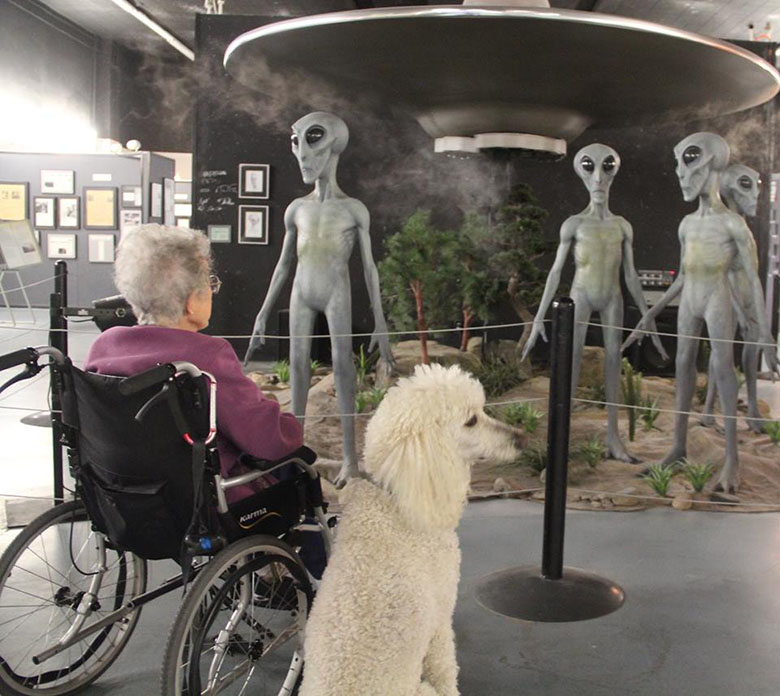 Seriously living the life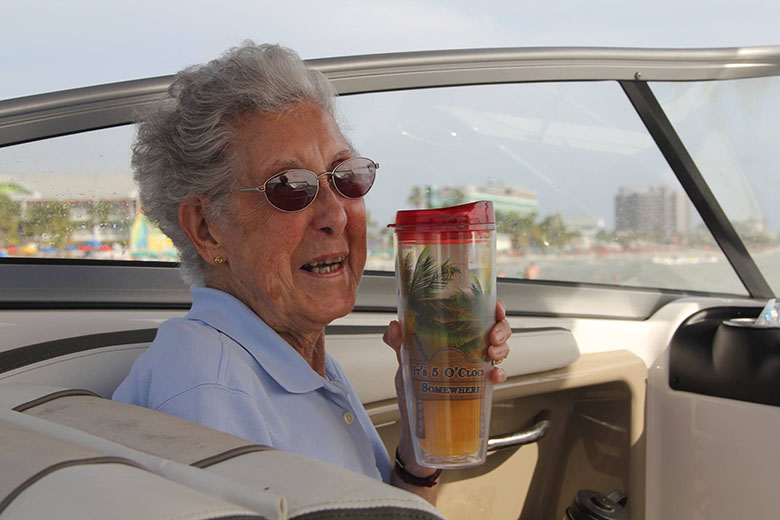 Collecting shells and enjoying the beach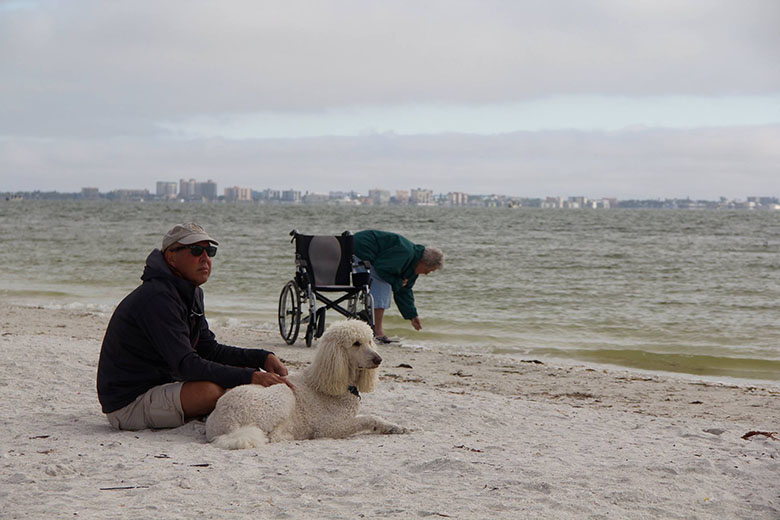 Taking in the beautiful view in Ten Sleep, Wyoming
Relaxing between adventures with puzzles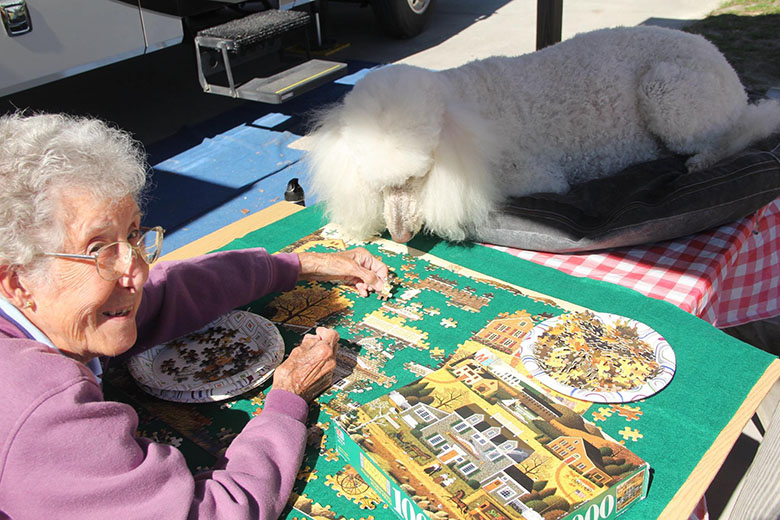 Getting helped into the hot air balloon. She couldn't stop laughing.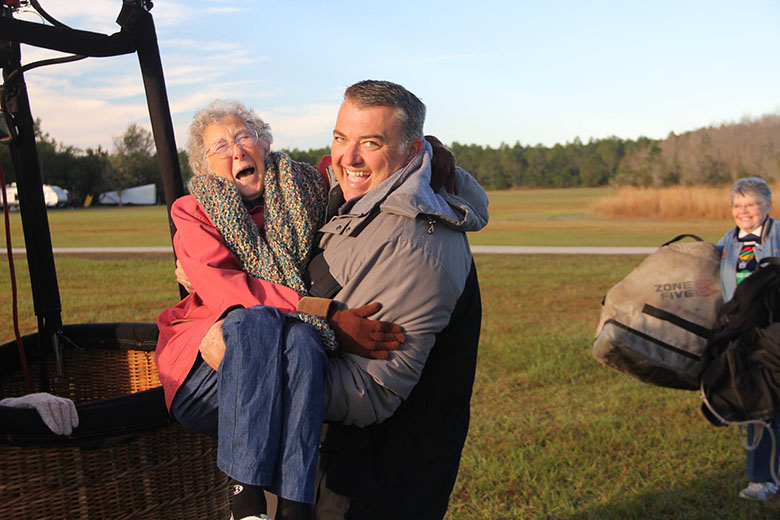 A great co-pilot
After they both got their hair done (one loves it, one not so much)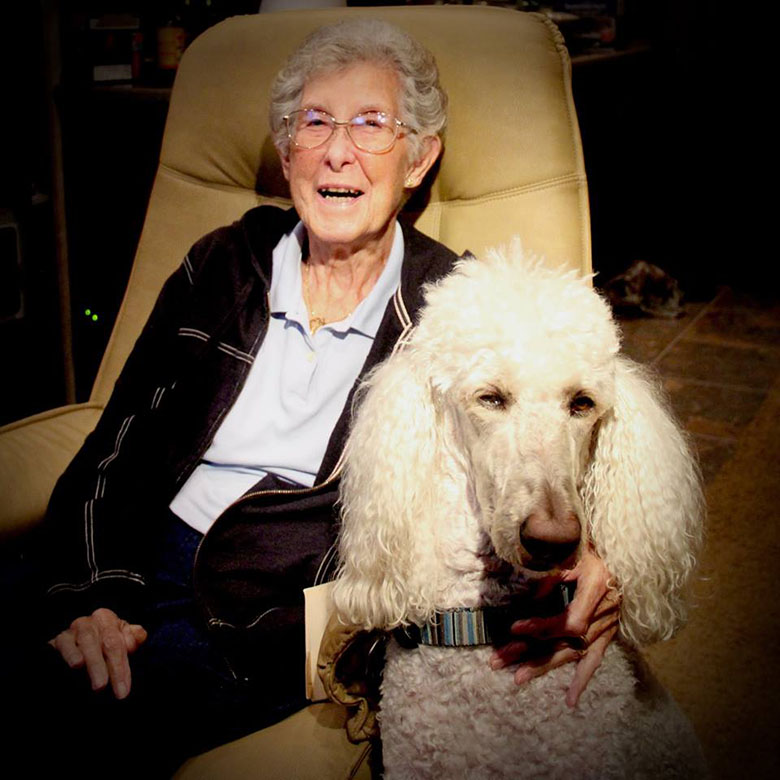 Watching the beautiful azaleas in bloom in Savannah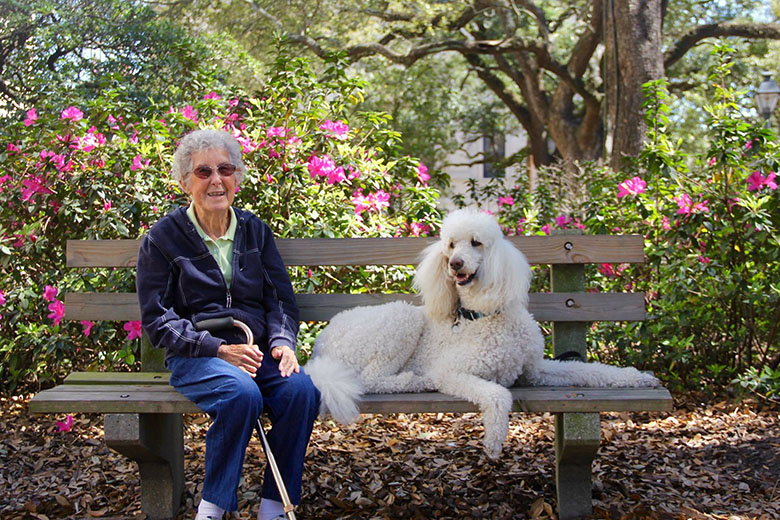 Taking in the Grand Canyon