With 11 weeks before South Koreans celebrate Bok Nol, a tradition where dog meat is consumed, 171 dogs were saved, with many landing in New Jersey.
Humane Society International rescued the dogs from a farm in Wonju, a city in Gangwon province, approximately 87 miles east of the capital, Seoul. The dogs were the final group of the 250 dogs and puppies the organization had rescued from that specific dog meat farm. It has now shut down, making it the fifth such farm the organization has helped closed.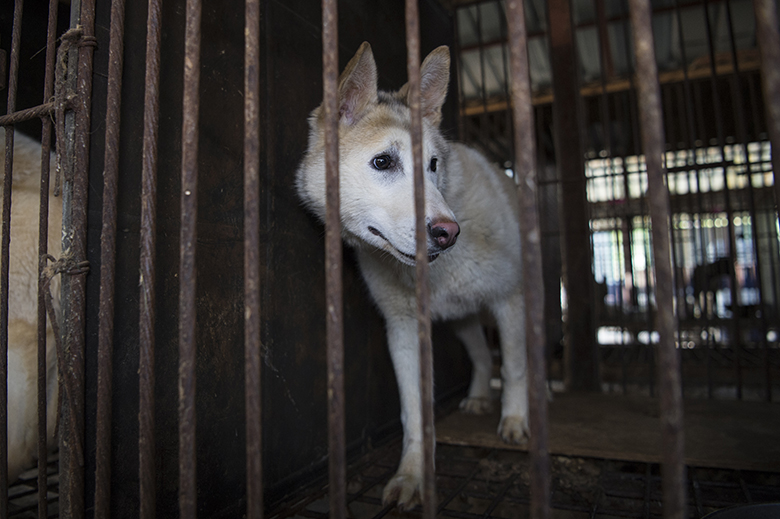 Related: Chinese Millionaire Goes Broke Saving Dogs From Meat Trade
The majority of the dogs, 120, have been transported to an emergency shelter set up in partnership with St. Hubert's Animal Welfare Center in Madison, NJ.
"We are proud to welcome these deserving animals and make sure their stories are told to help effect change," Heather Cammisa, president and CEO of St. Hubert's, said in a statement. "Two of the Huskies were so happy to see one another again, they were face licking and frolicking in the cage when reunited. It is important for the world to see the individuals impacted."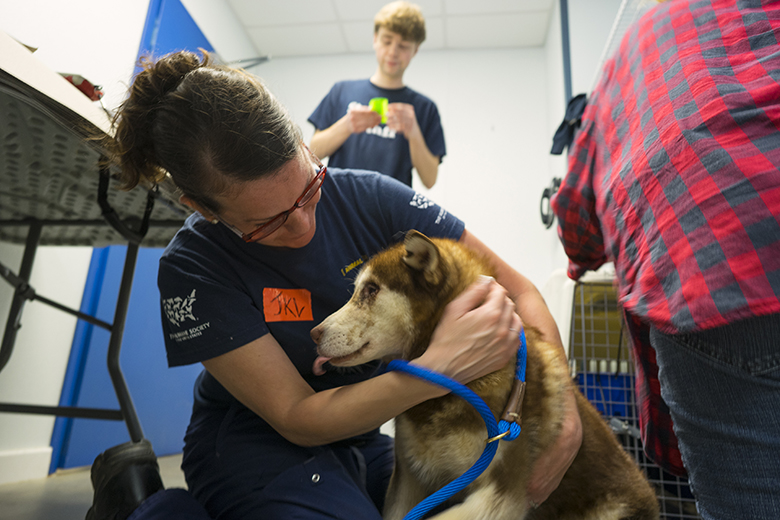 Related: Dog Rescued From Meat Market With No Paws Gets a Second Chance in Life
The dogs will be placed in shelters across the North East, with St. Hubert's directly placing 20.
"It's a huge relief to rescue these dogs and get them to safety, knowing that in just a few weeks' time during Bok Nal, they would likely have ended up being killed and eaten. The conditions on these farms are truly shocking. It's factory-farming of dogs in row upon row of bare wire cages, filthy with feces. The dogs live in a perpetual state of fear and anxiety, Andrew Plumbly, campaign manager for HSI, said in a statement. "But the miserable existence they have endured is finally over, and the happy homes that await them in the USA and Canada couldn't be more different. They will at last get to run and play and know what it feels like to be loved as a family friend."
The dogs are bred for consumption with between 60 and 80 percent of them eaten between July 17 and August 16 during Bok Nal, as it is believed it will help cool their blood during the hot days of summer. Humane Society International reports an estimated 2.5 to 3 million are raised for their meat but with much of younger generation opposed to the practice and organization pressuring the government to ban dog-meat eating, it will hopefully become a thing of the past.
Related: More Than 8 Million Chinese Want to End Dog Meat Trade