Like many dog owners, Colleen Carr Bayless was not impressed with the selection of leashes and collars available for her dog Rufus. "The current offerings were things we've seen for years– preppy, sporty or bedazzled," she says, noting her hunts for stylish collars and leashes always turned up empty handed.
So, she decided to think outside the box. Carr Bayless began converting her old leather belts into collars for her pup. After continually being stopped and complimented on her makeshift accessories, the often described "crazy dog lady" realized she wasn't the only one that saw a void in the market.
Soon after her dogwear line Yark was born. The Los Angeles-based company is named after her muse, her apricot Pomeranian Rufus, and his unusual bark, or "yark." "The brand name Yark is really a testament to individuality and style. Not all dogs bark – some yark" she says.
Related: Thanks to a Dog Company, Survivors of Human Trafficking Get a Second Chance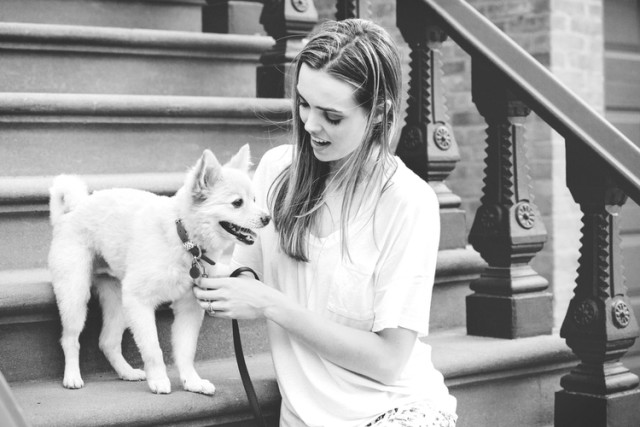 The line features simply elegant items — mostly collars and leashes — with a focus on comfort and strength. "I wanted to create something beautiful and practical. You know the feeling when you find the perfect handbag? I wanted to provide that same feeling from a dog leash," Carr Bayless says. "Same goes for collars; if my dog's going to wear it every day, it's got to be great."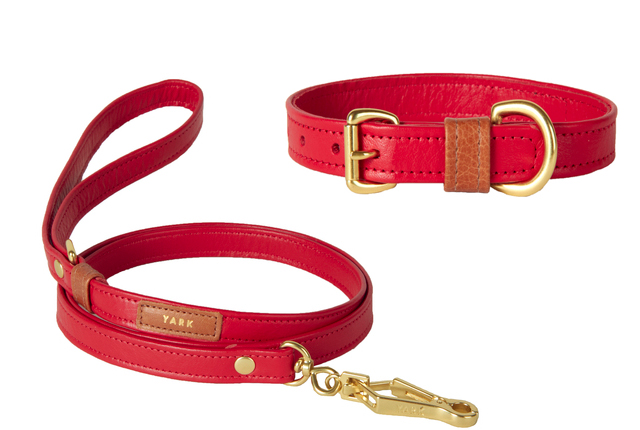 The collars are made from cowhide and come with a contrasted leather loop and d-ring for attaching tags. The leashes, also made of leather, includes an additional d-ring for attaching a bag dispenser or keys. Both have the Yark logo debossed in gold.
Carr Bayless tends to introduce an array of colors for the various seasons — pastels for spring, brights for summer, muted colors in fall and rich hues for the winter. But she notes that "sometimes color rules are meant to be broken."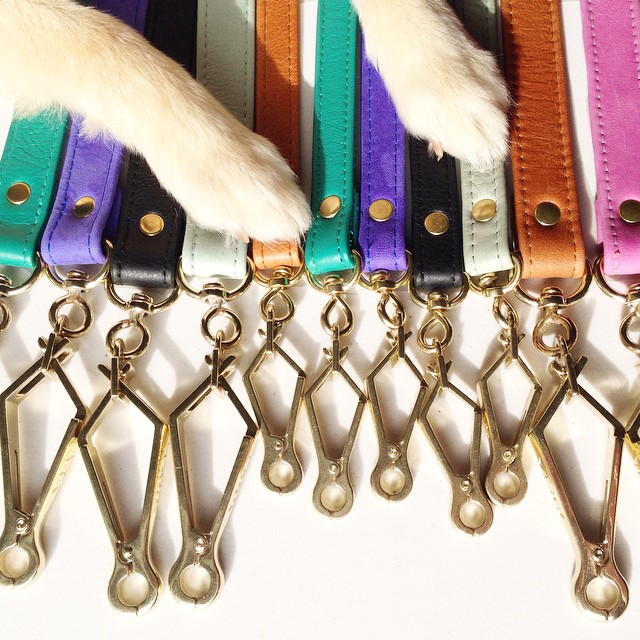 The collars are currently priced at $75 and depending on size, the leashes are either $117 to $127. While some people may think the price is a bit high, it's the workmanship and quality owners are paying for. All items are made in the U.S. and are handmade by artisans located in New York City and Los Angeles. Each item is touched by a person, with the leather being hand-cut, the stitching hand-sewn and the metal accessories attached by hand.
Related: This Simple Trick Will Stop Your Dog From Pulling on Walks
These stylish collars have been adorned by a number of celeb dogs including Toast Meets World, Chloe the Mini Frenchie, Tuna Melts My Heart, Samson the Goldendoodle, Dada and many more.
While Yark's bread-and-butter are its collars and leashes, the company has gone beyond just offering accessories by branching out to dog furniture and offering perfectly constructed loungers. They were "created to give your pet a place of their own without compromising your decor." Available in two different styles: the midcentury modern style Parker Lounger and the traditional rolled-arm style Dylan Lounger, the options are great for modern and traditional home décor, says Carr Bayless. They will set you back $475 bones.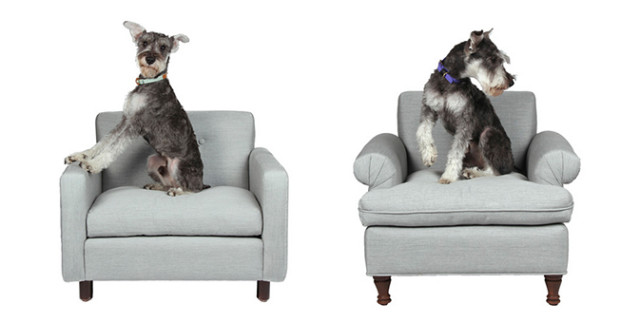 Besides providing dog owners high-quality items, Carr Bayless is also about giving back to the dog community. Yark donates proceeds, supports events and provides auction items to various nonprofits including Los Angeles-based Wag and Walks and New York City-based Friends of Finn.
If you are interested in purchasing one of these amazing products, head over to YarkDogs.com.
Related: How Dressing Like Her Dog Helps This Woman Raise Awareness for Shelter Pups