UPDATE: William Leonard Dodson was arrested in connection to this case. He is charged with "ill treatment of an animal involving torture," North Charleston police spokesman Spencer Pryor told ABC News 4.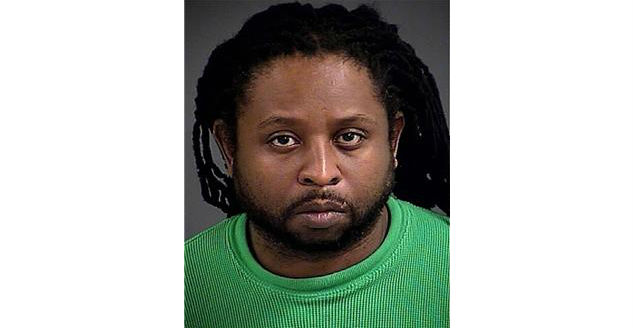 Caitlyn, a 15-month-old chocolate Staffordshire terrier mix, is known in her North Charleston, South Carolina neighborhood as a friendly dog that everyone loved. So when she disappeared for two days during the Memorial Day weekend and returned with her muzzle so tightly shut with electrical tape the blood circulation to her tongue was cut off, people wanted answers. (WARNING: below image is graphic)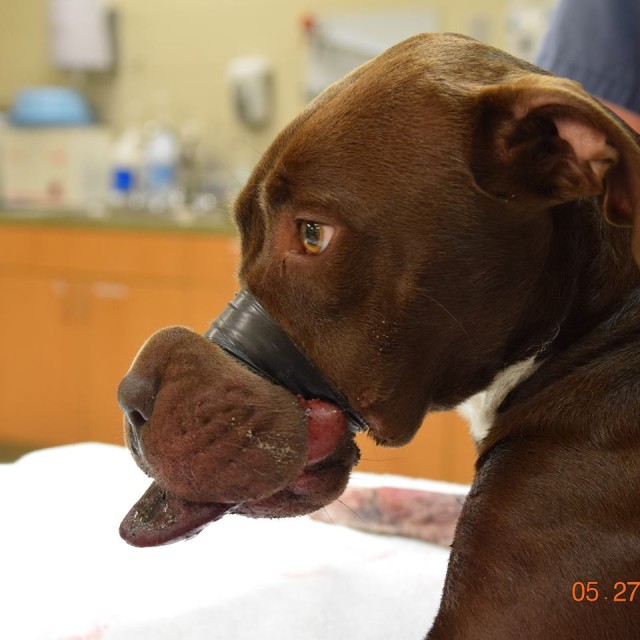 "There is no reason for cruelty against animals or humans, especially of this intentional and heinous manner. Someone had to take the time to find or buy electrical tape, then take more time in finding this innocent, adorable dog to bound its snout with its tongue between its teeth, Joe Elmore CEO Charleston Animal Society said on the organization's Facebook page. "We will pull out all the stops to save Caitlyn's life and to find the culprit(s) who did this to her!"
The Charleston Animal Society initially offered an reward money of a $1,000 to catch the culprit(s), but now The Humane Society of the United States has contributed an additional $5,000.
"Caitlyn is a friendly dog who may have suffered for days and is now fighting for her life. Anyone capable of such a heartless act of cruelty should be held accountable, and we hope this reward will encourage anyone with information to come forward, " Kimberly Kelly, South Carolina state director for The HSUS, said in a statement.
Two people who may have information about the abuser are the dog's former owners. Her owners sold the dog, originally named Diamond, for a mere $10 (they told ABC News 4 reporters they needed money and the dog was destructive) to someone during the holiday weekend. But after two days, the dog (renamed Caitlyn by rescuers) showed back up in their yard with her muzzle taped shut. The former owners asked a neighbor to call 911.
"I have a dog that's here at my house that I found and the dog's mouth is taped shut with electrical tape, tongue hanging out its mouth, bleeding, and her tongue is completely black," the 911 caller said, according to ABC News 4 "I just don't know what to do."
The former owners have been cooperative with the police department and have provided a description of the person that purchased the dog.
If caught, the suspect could face up to five years in prison and a $5,000 fine.
While law enforcement and animal-welfare organizations are looking for the culprit or culprits, Caitlyn is beginning to recover. She underwent a small surgery this week on her lips but doctors are waiting to see how her tongue naturally heals before performing more operations.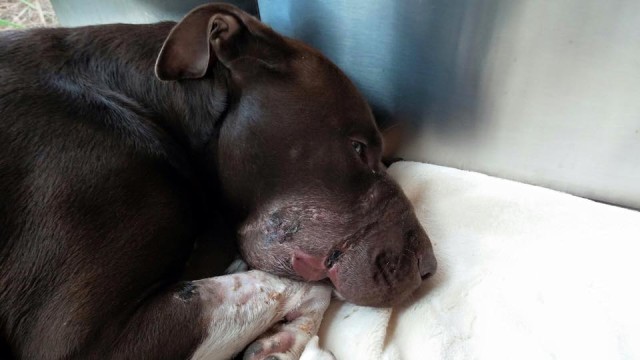 Even though she has a long path to recovery, Caitlyn is showing some improvement. Initially, she would not eat or drink, which was making her condition worse. But now she is resuming both of these necessities and has also been chewing on a rawhide and picking up her bowl.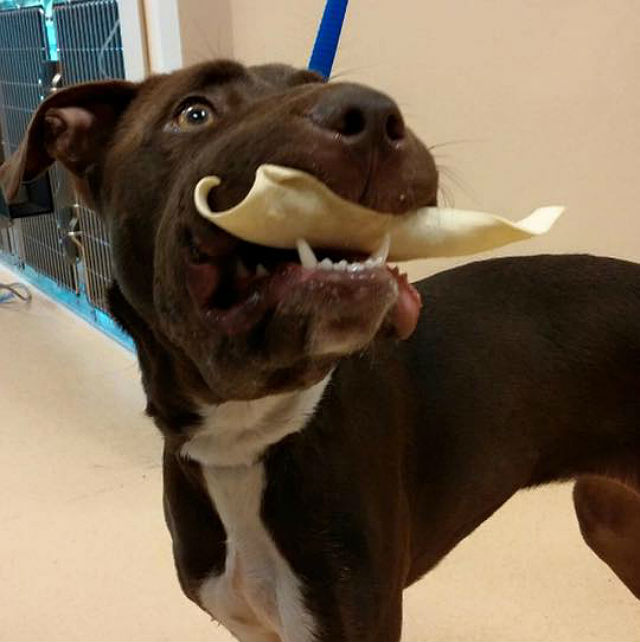 If anyone has any information please contact the shelter or North Charleston Animal Control.You can also contribute to Toby's Fund to help Caitlyn and other dogs out.
Images via Facebook